MA Theatre Lab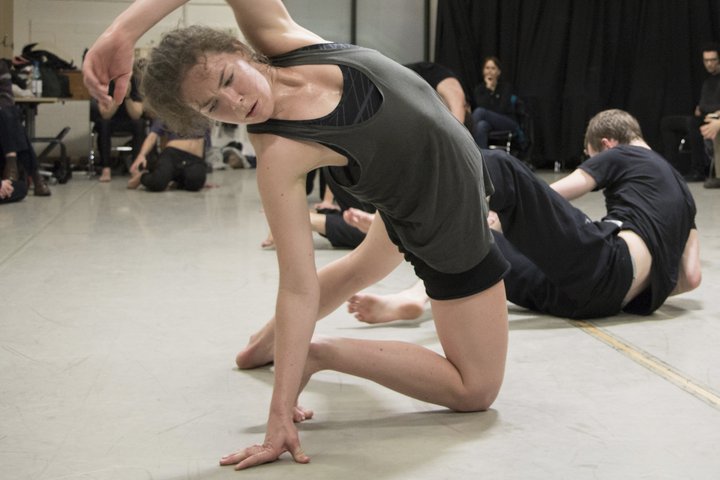 RADA's MA Theatre Lab re-addresses the actor's craft as an embodied and varied contemporary art form at the centre of the theatre process.
Applications for 2018-19 are now closed. The information on this page relates to entry in 2018-19 and will be updated in October 2018 when applications open for 2019-20.
Through an intensive exploration of both established and emerging acting practices, the programme will expand your ability to work collaboratively and independently in various contexts. Working rigorously with expert practitioners you will experiment with a range of practices, from Stanislavski's later action-focused approach to the strategies of contemporary performance making, empowering you to play a revitalising role in today's theatre-making landscape.
Each term your practical exploration will be extended through a supported written assignment, reflecting on your experience using existing and emerging theories of performance.
In your final term, you will work as an ensemble (in one group or more where appropriate) alongside a professional director to create a piece of work for public performance. The rehearsal process, performance and accompanying reflective document will together constitute your MA dissertation project.
Throughout the year there will be further opportunities to share your work and receive extensive feedback from staff and visiting professionals.
The course is built around four compulsory strands:
Practice and methodology
Contextual studies/theatre history
Voice and movement
Public performance lab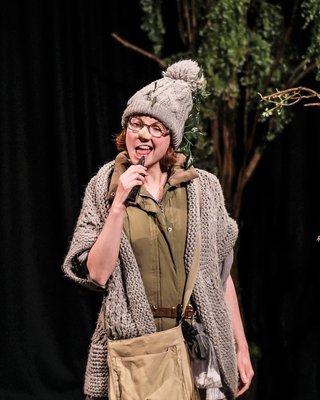 Acting and performance: practice and methodology h3>
Each term's work centres around rigorous studio-based approaches to performance, emerging out of the actor's creative process. In the first term's Lab you will explore text through approaches to acting from Stanislavski's innovatory later period of work.
In terms two and three you will extend your work to experimenting with other acting practices. You will explore the creative process through approaches ranging from expressionism and epic theatre to Jacques Copeau, Vsevolod Meyerhold and Jerzy Grotowski.
In term three you will further extend your experience, exploring a unique performance-making practice through a specialist practitioner-led intensive studio project. Throughout the year, Development of Performance classes will enhance your creative work through rigorous training in the practices introduced, underpinning the process each term, refining and improving your individual skills within an ensemble environment.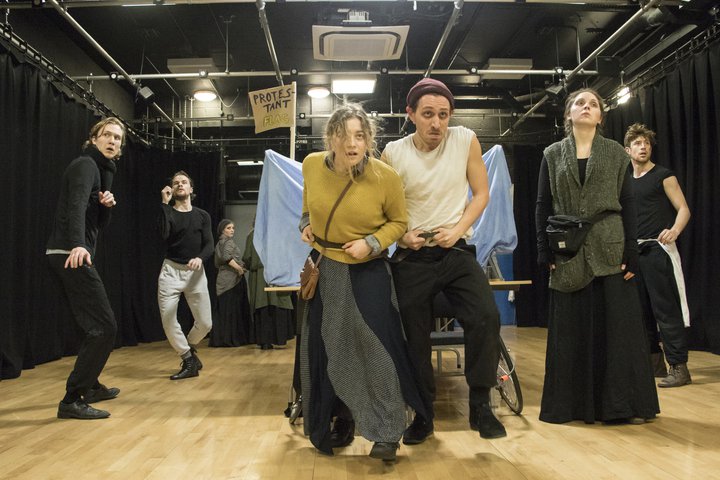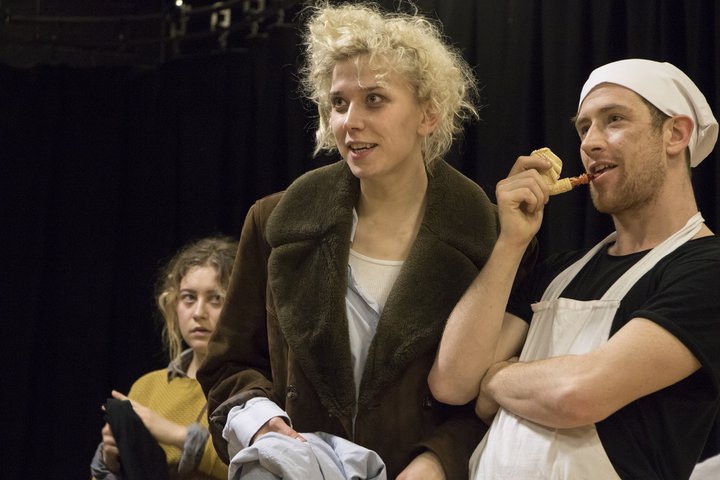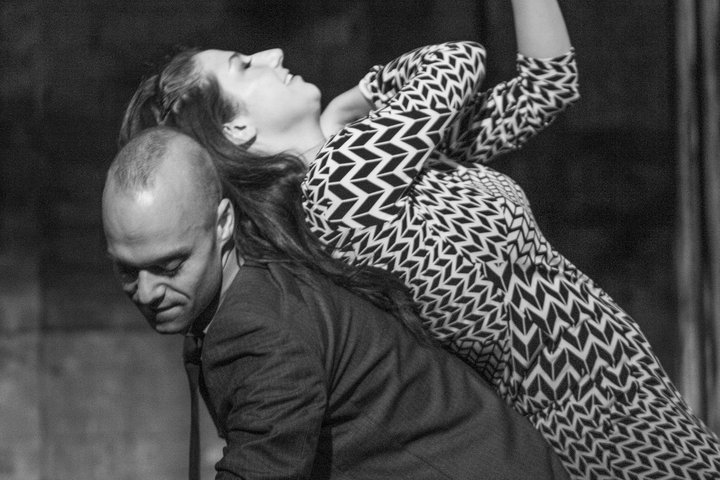 Contextual studies and theatre history h3>
Contextual studies places emphasis on the links between historical context and text, examining developments in theatre internationally through radical writing and performance aesthetics.
Through practical engagement with plays ranging from Ancient Greek drama up to contemporary performance of the 20th century, you will discover how theatre grew out of social and political contexts and how each play expresses its time and place. You will examine how theatrical presentation has developed through a contextual analysis.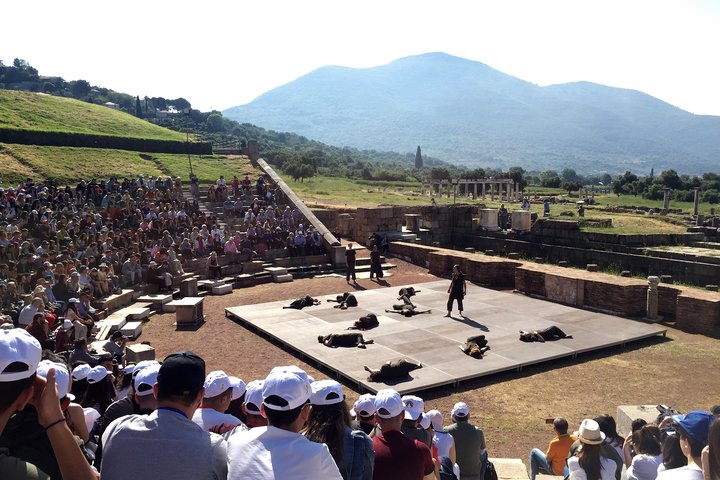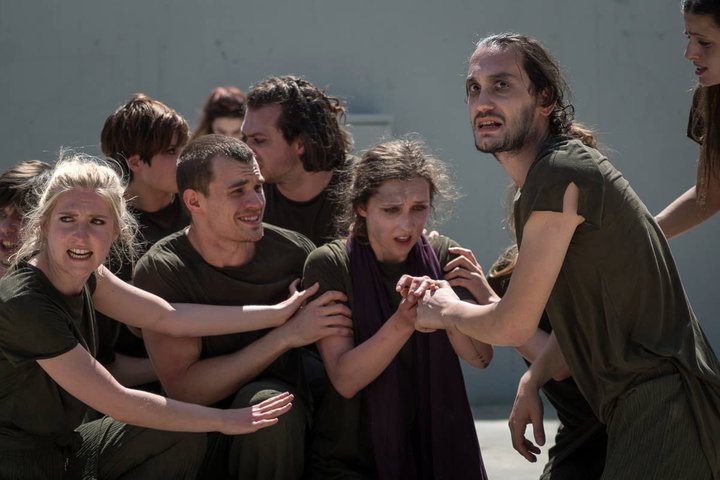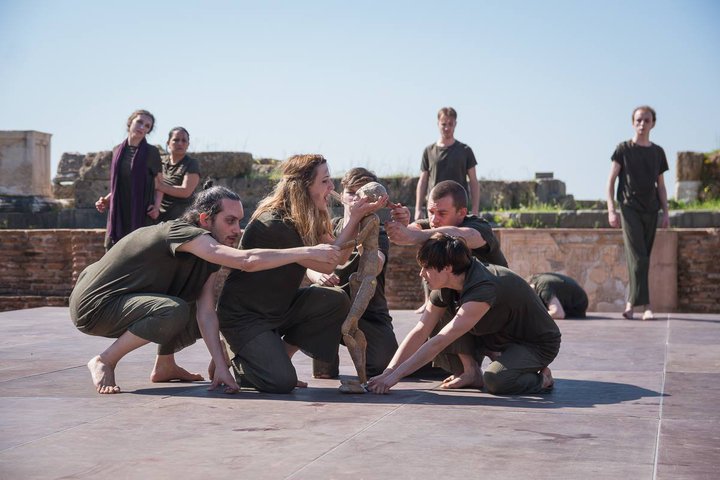 All year you will develop an integrated training approach to body and voice, developing your personal discipline through intensive classes throughout the first three terms of the programme. Vocal performance will hone your skills in text work, as well as introducing you to some alternative approaches of vocal work.
In terms two and three, you will also explore song, starting with individual singing and culminating in polyphony. Physical work will grow out of an ensemble approach to embrace both 'via negativa' and aesthetic based exploration. Vocal and physical performance work will be integrated within other classes.
The public performance lab h3>
In the first five weeks of term four you will engage in the intensive, full-time process of devising a production for public performance. This is the opportunity to test your ability as a collaborative, creative artist and theatre-maker within an ensemble environment, working with a professional theatre-maker. The process also offers the opportunity to apply the skills you have developed, crystallising and putting into practice the ethos of your training.
The build-up to this performance process will begin at the end of term two, when you will be introduced to the director of the Performance Lab and decide on the starting points for the production.
During term three, six Devising Lab seminars are timetabled, during which you will work on the emerging piece.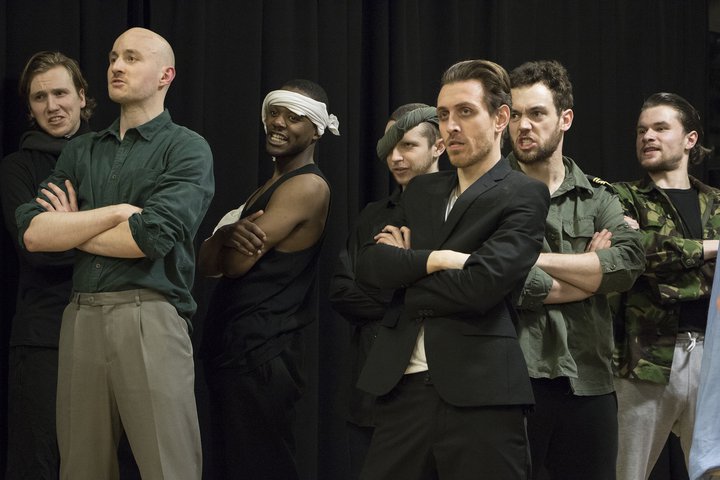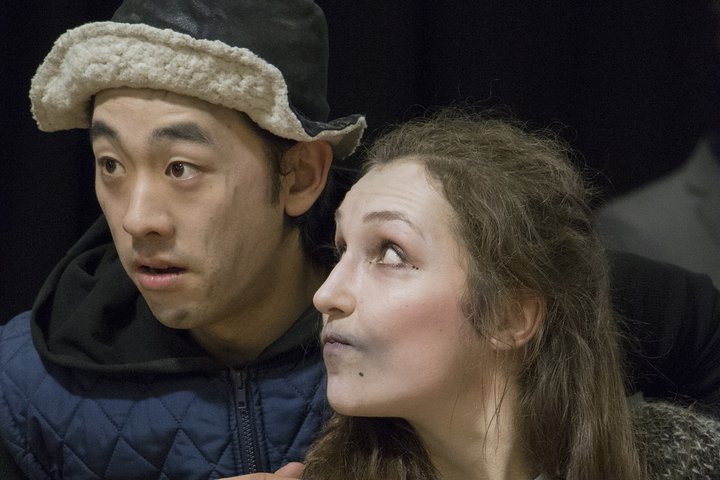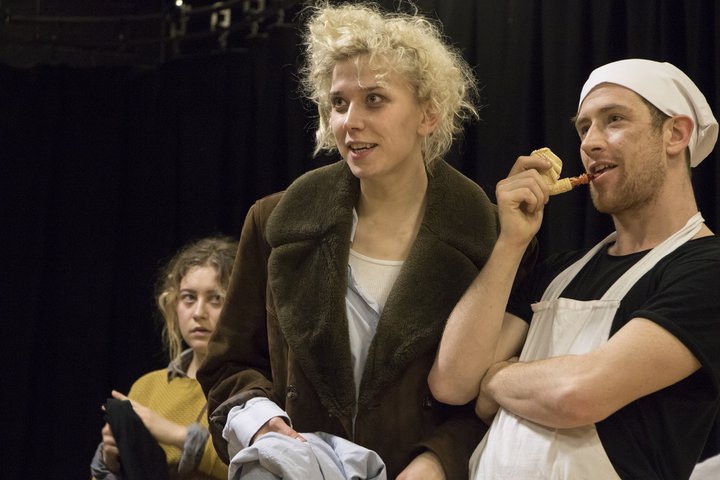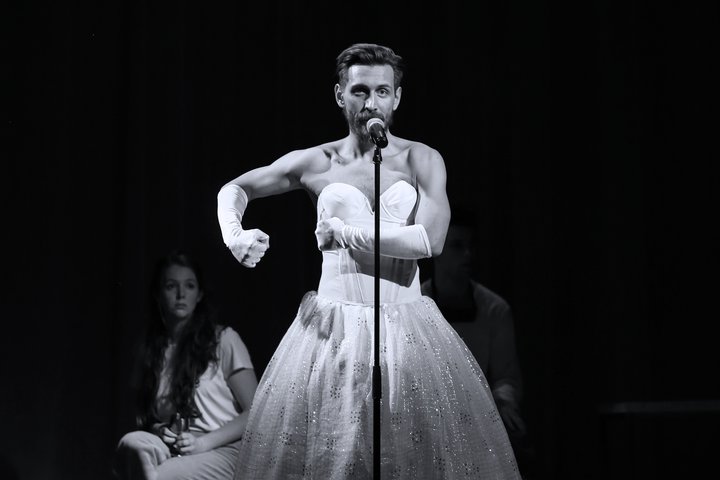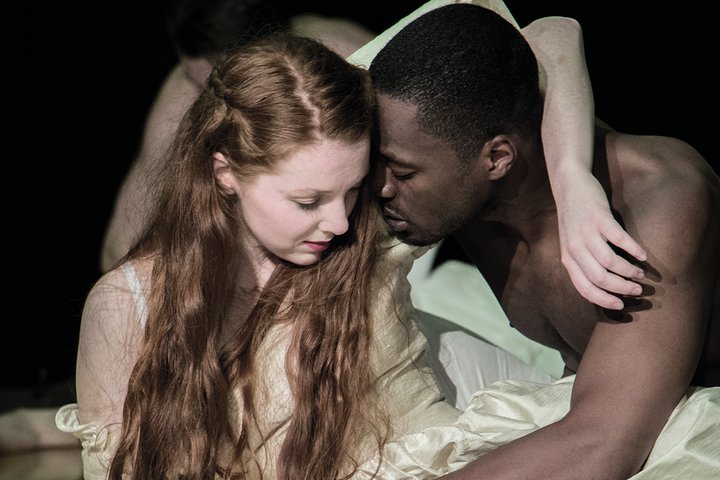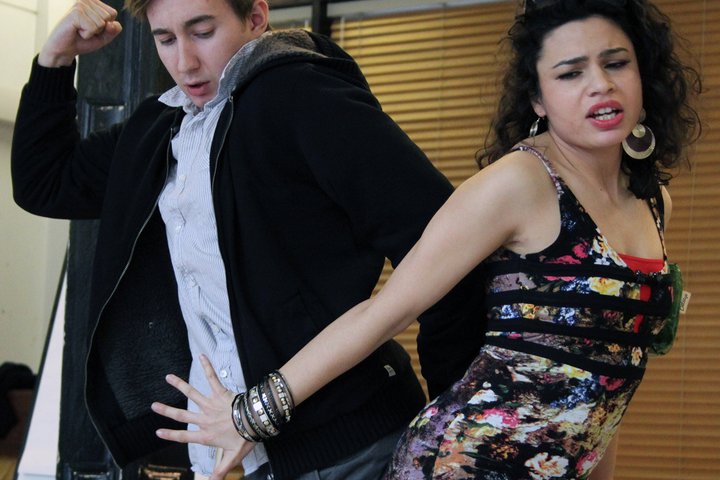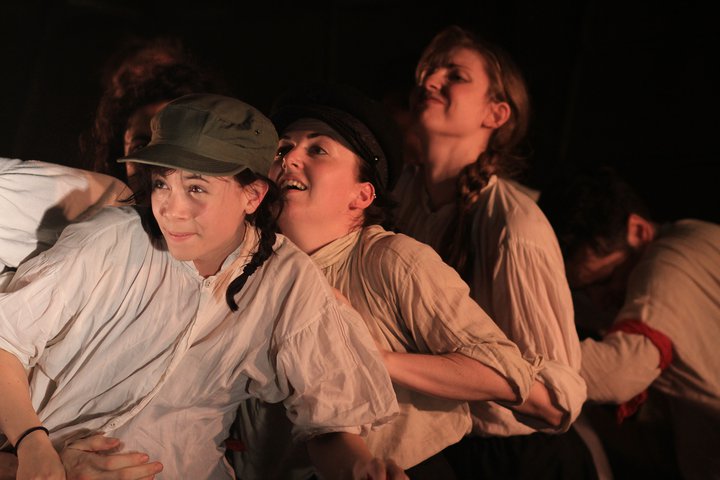 Teaching and learning
This is a practical programme, so you will spend around 25–30 hours per week in practical classes, plus your own preparation and practice. You will have timetabled meetings at least twice a term with the programme leader and receive regular feedback from other members of the faculty. The programme includes support sessions in academic writing and written English. You will receive an induction to the RADA Library.
Timetable
The first three terms (September to July) are 12 weeks each, with compulsory attendance from Wednesday evening to Saturday evening for an intensive 25-30 hours. You may be asked to attend on Mondays and Tuesdays on occasions. Additional specialist all-day masterclasses take place on at least two Sundays per term.
The fourth term (end of July to September) is a Monday-to-Saturday six-week full-time block of supervised devising work, leading to a public production at RADA, followed by a further two weeks of independent work for an individual critical analysis written assignment.
Workload
Please be aware that although the regular teaching of this programme takes place from Wednesday to Saturday each week, the workload will require your time throughout the week.
All the scheduled classes engage you in practical work. It is therefore necessary for you to set aside time on the days when you are not in class (Mondays, Tuesdays, daytime Wednesdays and most Sundays) for preparation, such as line-learning, reading of recommended supporting material, rehearsal with your fellow students and the upkeep of your portfolio.
Time management will require your attention, as the programme is cumulative and the workload will gradually intensify. Additional seminars will be offered to you outside of class hours and there are optional extracurricular activities, including participation in a student-led production for possible festival visits, commitment to which will add to the workload.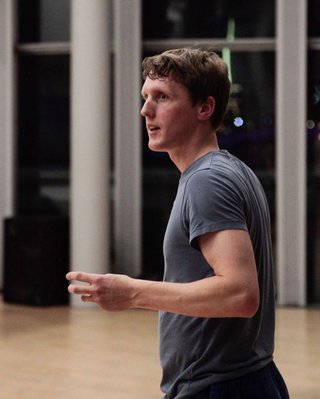 An undergraduate honours degree or equivalent (Level 6 in the Framework for Higher Education Qualifications) and a minimum of three years' significant experience as a practising actor or performer.
In exceptional circumstances, RADA will also consider candidates for the MA with sufficient professional experience who do not hold an undergraduate degree or qualifications equivalent to Level 6.
If English is not your first language, you will need an IELTS score of 8.0 or above for spoken English and 7.5 or above for written English. Please submit your certificates with your programme application.
Please note that this is a physically demanding practical programme.
Support and resources h2>
Our theatres
Our three theatres give you the opportunity to work in industry-standard spaces: the Jerwood Vanbrugh Theatre, a fully flexible theatre with 190 seats; the GBS Theatre, a studio theatre seating up to 80; and the Gielgud Theatre, an intimate studio space seating up to 50.
Library
An important resource for students, with a large collection of rare and out-of-print plays in the English language. Membership also gives access to the following digital resources: Drama Online, Cambridge Journals, Theatre in Video, Digital Theatre Plus and RADA Accents Archive.
Wellbeing and counselling
We have a drop-in and appointment-based service for advice, a chat or a more formal assessment. Counselling support is available throughout the training and for any personal problems. There are also talks on sexual health, nutrition, drugs and alcohol.
Healthcare, injury prevention and response
We have a relationship with a GP practice, access to specialist medical support and osteopathy.
Disabled students' support
We ensure Learning Agreements are in place, and provide access to dyslexia, dyspraxia and other learning support needs; access to specific support for students with other impairments; and support in applying for Disabled Students' Allowance.
UK/EU students
Tuition fees for UK/EU students applying for the MA Theatre Lab in entry 2018 have not yet been set but will be no less than £12,650.
As noted above, these will be £12,650. Students studying on this course are eligible to apply for a Postgraduate Loan through the Student Loans Company. For more information please visit the Student Loans Company website.
Non-EU students
For non-EU students this will be £19,519 for the full four-term programme. Non-EU international students are required to pay the full cost of their fees and living costs and are made an offer on the basis of paying privately. However, all funding issues are discussed individually with each student once an offer has been made. Fees for 2018-19 will be £19,500.
Costs not included in the
fees
There will be extra costs of approximately £300 to cover board and lodging for any festivals or performances outside of London and for practice clothes and books.
UK and EU students can apply to Student Finance England/Wales/NI, or Student Awards Agency Scotland, for a student loan of up to £10,000. For more alternative sources of funding visit the CDD website.
All RADA undergraduate students who are new to higher education are immediately eligible for financial support through the Conservatoire for Dance and Drama's scholarship scheme. RADA aims to 'top up' these scholarships, which are based on income assessments for people with a family income of under £42,875. Amounts may vary, as RADA raises funds for these scholarships, but for the last two years, the amount offered to each eligible student has been a minimum of £3,000 per year (inclusive of the CDD support).
We have a small number of scholarships available for UK/EU students who have a prior degree qualification. These can cover fees and, in some cases, living costs. Our priority is supporting students on undergraduate degrees (BA Acting, FdA/BA Technical Theatre and Stage Management), although we will consider applications from students on the MA Theatre Lab and the PgDip Theatre Costume in exceptional circumstances. Please note, we do not usually offer scholarships to students from outside the UK or EU.
Students will be invited to apply for scholarship support once the offer of a place is made. Please keep an eye on the website for more information about our Scholarship Scheme.
There are strict regulations regarding residency which must be met in order to qualify for Home Student status. All EU students who are offered a place at RADA are required to verify their EU status prior to the offer of the place being confirmed.
Please contact the Student Finance Services European Team on: EU_Team@slc.co.uk or +44 (0)141 243 3570.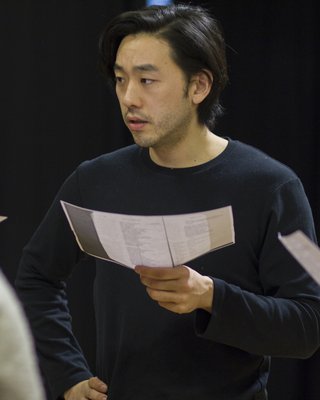 Applications for 2018-19 have now closed.
There is a non-refundable application fee of £55. The application fee is only taken on offer of an audition.
The application form will ask for your CV. This should demonstrate your degree level qualifications and appropriate professional or work experience; evidence an established interest in theatre and acting/performance; and establish your credentials as someone who has the ability to take unusual and creative initiatives.
It will also ask you for an 800-word statement of support. This should demonstrate a deep understanding and commitment to a future in the theatre. It should also demonstrate a thoughtful consideration of the role of the actor and your understanding of yourself as an actor and performer. It should also give some attention to your present sense of your future pathway.
If you are selected for audition, we will invite you to RADA in May for a workshop-based session and an interview.
Please note: you are welcome to apply for both the MA Theatre Lab and MA in Text and Performance, but you must apply for each course individually and pay each fee separately.
If you are invited to audition this will comprise:
a written test
a practical workshop (three hours)
an interview, usually on the same day following your audition
Guidance:
Audition guidance will be sent to you if you are invited to audition
You may be called for an audition at short notice
We do not provide feedback to audition candidates
The decision of the audition panel is final
You may apply only once per academic year
You may be invited to a recall audition. You will need to prepare a speech of no more than 20 lines from Shakespeare or an Elizabethan/Jacobean playwright, and a short contrasting speech of no more than 20 lines from a modern play in English. These should be learnt fluently by heart.
If you are invited to a recall audition, you will be assessed in the following categories:
initial impression/presentation of yourself
understanding of the actor's contribution to ensemble and performance
how you approach work on a scene with fellow actors
an idea of the part that theatre plays in society both historically and today
previous experience
ability to discuss and focus on questions
level of maturity shown
ability to learn from and contribute to the course
creative potential
a passion for drama
Information for disabled
applicants
We consider diversity to be enriching and a vital part of what makes us one of the world leaders in providing vocational training. We encourage the opportunity for self-development regardless of age, gender, disability, ethnicity, marital status, nationality, sexual orientation, parental status, religion or belief.
We welcome applications from disabled applicants and encourage them to disclose relevant information regarding any disability when completing their application form, to enable us to provide additional support during the interview process. There is more information for disabled applicants on the Conservatoire for Dance and Drama website.
If you would like to know more about RADA's Admissions Policy for higher education courses, please download and read our Admissions Policy.
Admissions, appeals and
complaints
For information about RADA's Admissions, Appeals and Complaints for higher education courses, please download and read our Admissions Appeals and Complaints document. Please note that this process covers the following courses only:
BA (Hons) in Acting
FdA Technical Theatre and Stage Management
BA (Hons) Technical Theatre and Stage Management (completion)
PgDip Theatre Costume
MA Theatre Lab
Foundation Course in Acting
Admissions procedure: more
detail