MA Theatre Lab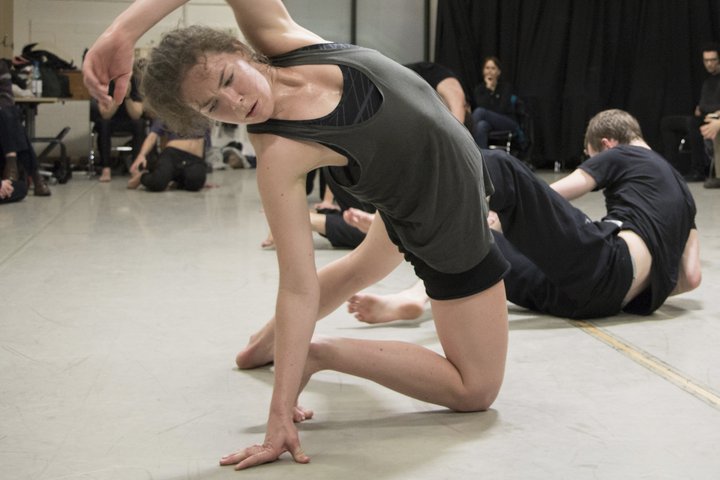 Applications for the MA Theatre Lab for entry in September 2019 are now closed. Applications for entry in September 2020 will open in autumn.
RADA's MA Theatre Lab extends an actor's training and creative development, re-addressing acting as an embodied and exploratory art form at the heart of the theatre-making process.
Exploring techniques applicable to both interpretative and original work, the MA Theatre Lab expands your ability to work collaboratively and independently in various contexts. Working rigorously with expert practitioners, you will experiment with a range of practices empowering you to play a revitalising role in today's theatre-making landscape.
The MA Theatre Lab is a four-term course, running from September to September each year. The course is ideally for applicants who already have strong experience in performance, extending existing training with rigorous experimentation. Instead of replicating RADA's three-year training in one year, it aims to build on applicants' experience, giving them the tools to further both their independence and their ability to collaborate in the creative process.
Each term, your learning and assessment will be focused around practical exploration, followed by written assignments reflecting on your experience.
In your final fourth term, over the summer, you will work as an ensemble (in one group or more where appropriate) alongside a professional director to create a piece of work for public performance. The rehearsal process, performance and accompanying reflective document will together constitute your MA dissertation project.
Throughout the year there will be further opportunities to share your work and receive extensive feedback from staff and visiting professionals.
The course is built around four compulsory strands:
Practice and methodology
Contextual studies and theatre history
Voice and movement
Public performance lab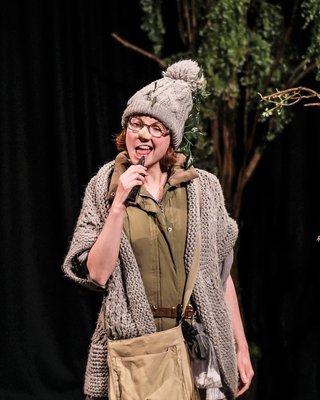 1. Practice and methodology h3>
The first three terms centre around rigorous studio-based approaches to performance.
In the first term's Lab you will explore text through approaches to acting from Stanislavski's innovatory later period of work. In terms two and three you will explore other acting practices, ranging from expressionism and Epic Theatre to Jacques Copeau, Vsevolod Meyerhold and Jerzy Grotowski. Through this work you will develop skills to propose and make performance material in a variety of ways.
Acting modules in terms one and three are also assessed through reflective essays, supporting the synthesis of your experiences on the course.
In term three, you will further your exploration of making performance through an intensive, devised studio project, led by a specialist practitioner and followed by extended, collaborative group work.
Throughout the year Development of Performance classes will enhance your training, through ensemble and individual experimentation, applying your emerging skills.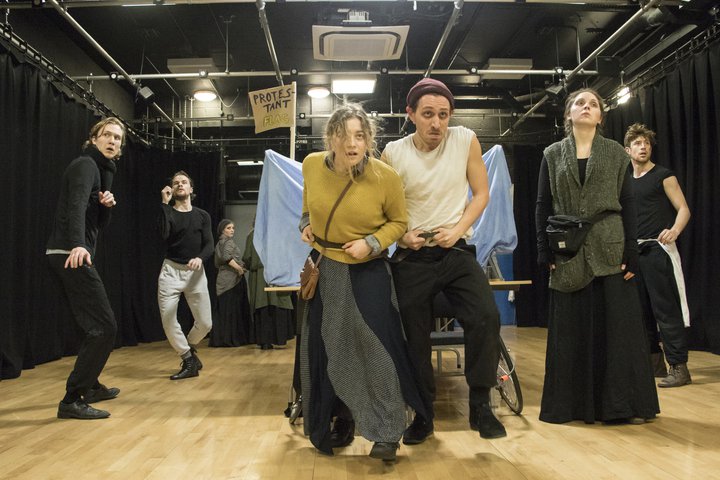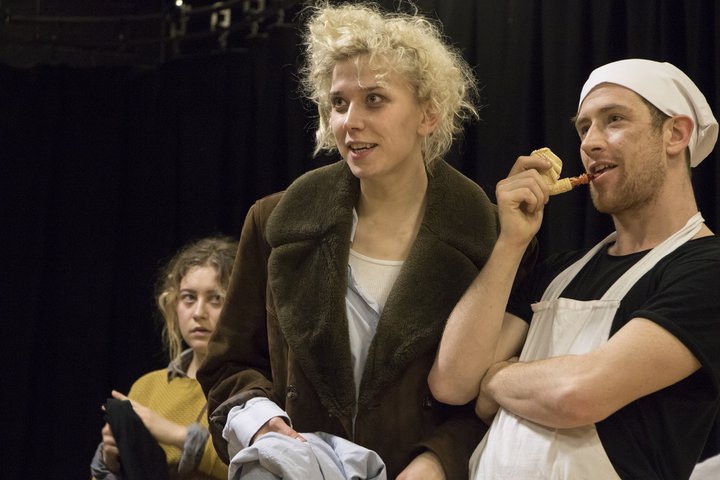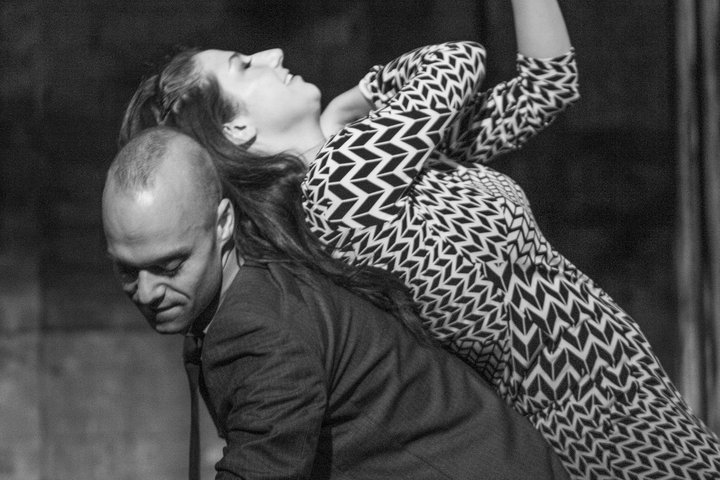 2. Contextual studies and theatre history h3>
In terms one and two, contextual studies emphasises the links between historical context and practice, examining developments in theatre internationally through radical writing and performance.
Through practical engagement with plays ranging from Ancient Greek drama up to contemporary performance of the 20th century, you will explore how theatre grew out of social and political contexts.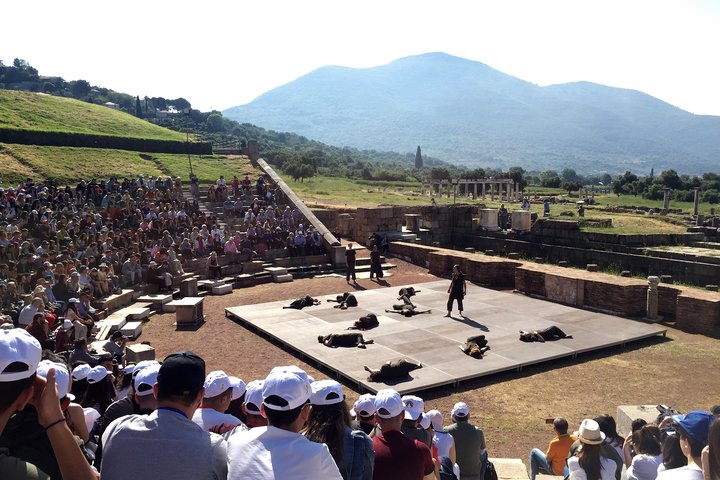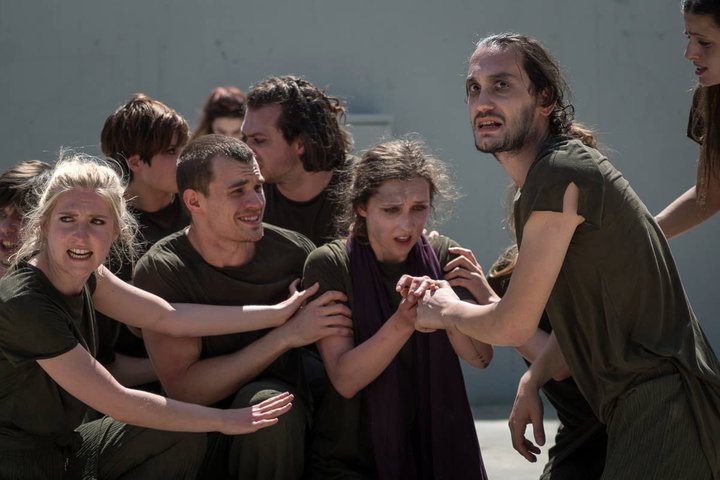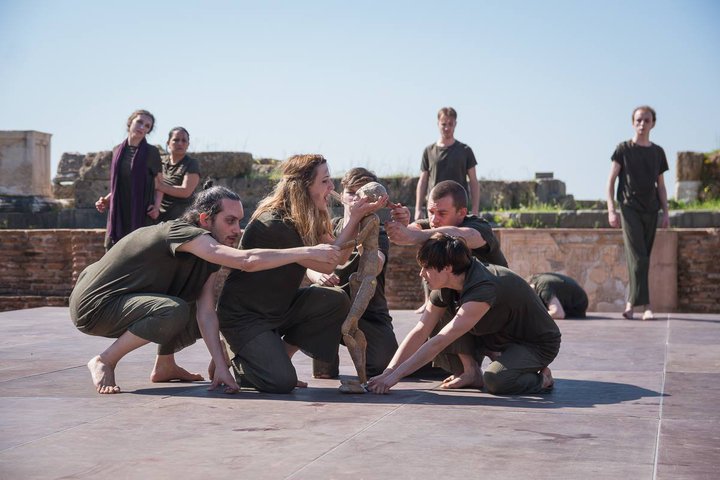 3. Voice and movement h3>
Throughout the year you will develop through an integrated training approach to body and voice.
Vocal performance will follow an embodied ethos, introducing you to some alternative approaches. You will also explore song, through ensemble polyphony and individual singing.
Physical work will progress in an ensemble approach, whilst challenging the individual to develop through both 'via negativa' and aesthetic-based exploration.
4. Public performance lab h3>
In term four you will engage in the intensive, full-time process of devising a production for public performance.
This is the opportunity to test your ability as a collaborative, creative artist and theatre-maker within an ensemble environment, working with a professional theatre-maker.
The process also offers the opportunity to apply the skills you have developed, putting into practice the ethos of your training. The last two weeks of the final term focuses on writing a reflective essay on this experience.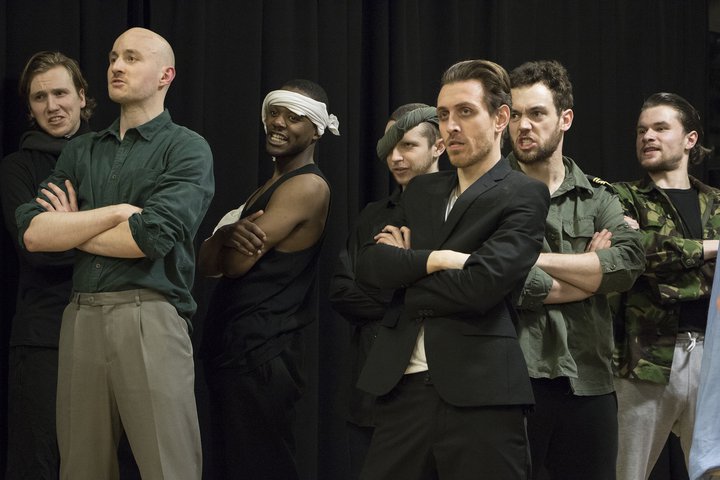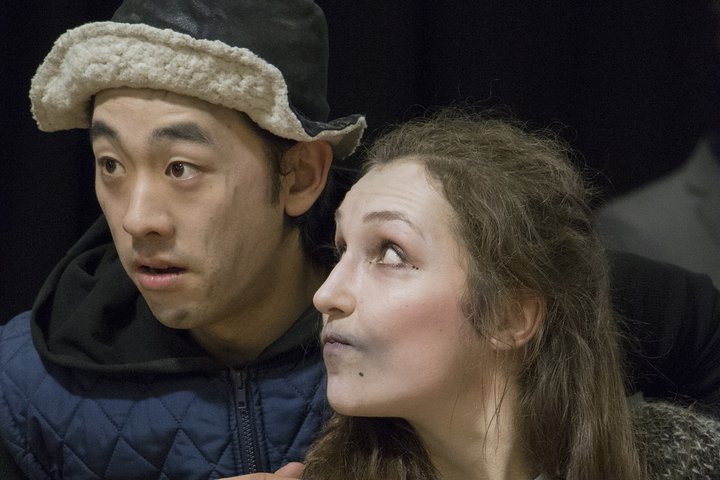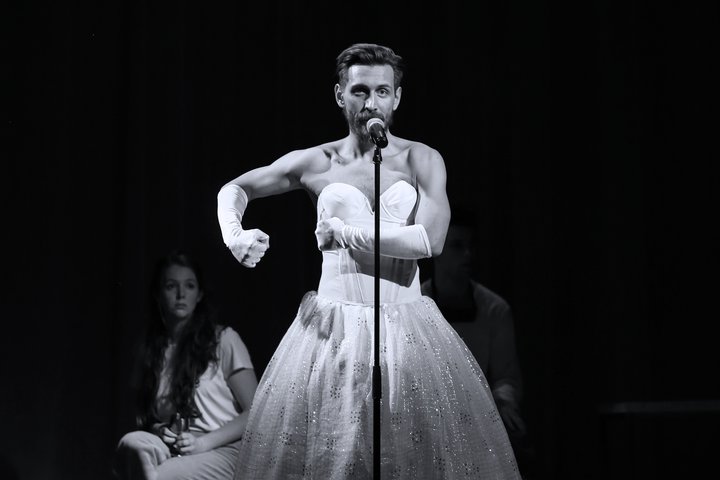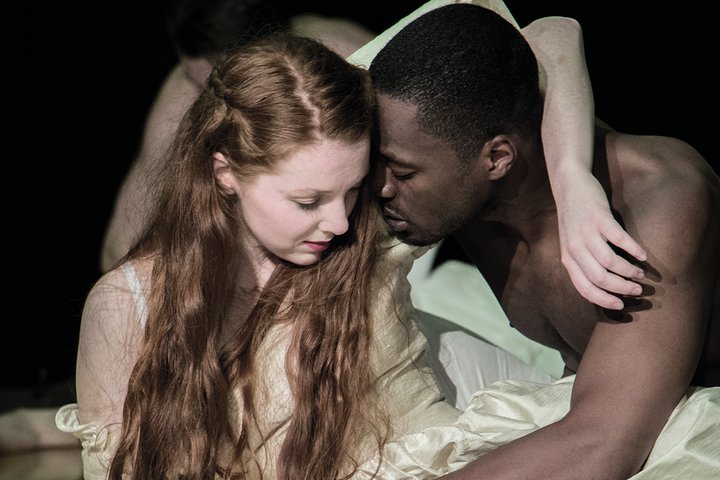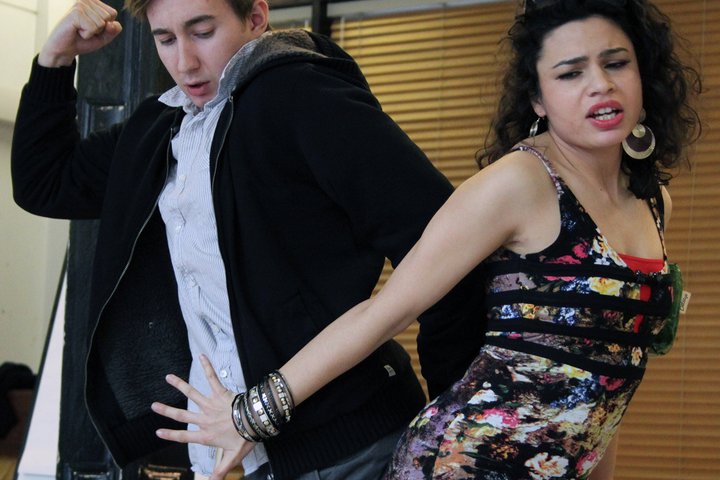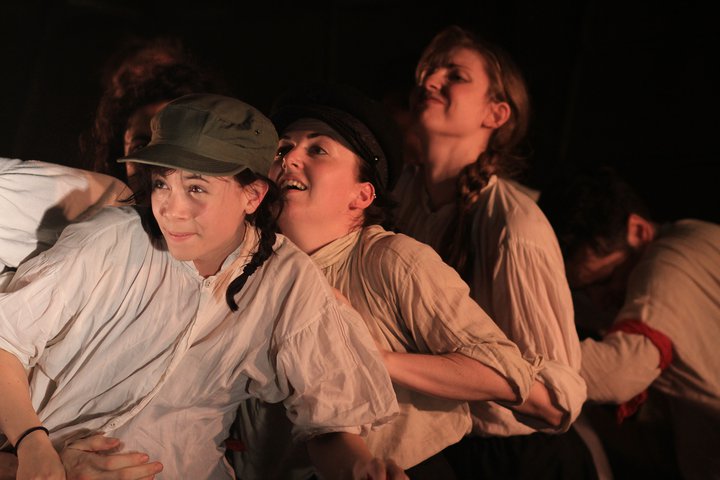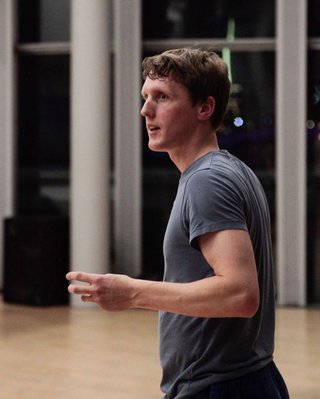 The first three terms are 12 weeks long, with compulsory attendance from Wednesday evening to Saturday evening for an intensive 25-30 hours, plus your own preparation and practice. It is necessary for you to set aside time for preparation such as line-learning, reading of recommended supporting material, rehearsal with your fellow students and the upkeep of your portfolio.
You may be asked to attend on Mondays and Tuesdays on occasions. Additional specialist all-day masterclasses take place on at least two Sundays per term.
You will have timetabled meetings at least twice a term with the course leader and receive regular feedback from other members of the faculty.
The fourth term (end of July to September) is a Monday-to-Saturday six-week full-time block of supervised devising work, leading to a public production at RADA. This is followed by a further independent two weeks of independent work on the final reflective essay.
Time management will require your attention, as the course is cumulative and the workload will gradually intensify. Additional seminars will be offered to you outside of class hours and there are optional extracurricular activities, including participation in a student-led production for possible festival visits over Easter, commitment to which will add to the workload.
You can find our term dates up to summer 2021 here.
Your learning is supported with ongoing formative feedback, leading to summative assessments at various points in the year.
In term one and three, the practice and methodology assessment is both practical (process and studio sharing) and written. In term two, the practice and methodology module is assessed through 100% practical work (process and studio sharing).
Voice and movement has a summative practical assessment after three terms. Contextual studies is assessed through 'in class' research tasks and an essay at the end of term two.
The public performance lab in term four has a summative assessment at the end of the process and production, followed by a pass/fail reflective piece of writing examining the process.
The course comprises 180 credits. If a student does not fulfil the final term but have completed all the requirements for terms 1-3 they may be awarded with a PgDip and receive 120 credits.
Movement and voice (40 credits) - term 3, based on acting and performance exercises work over all three terms
Contextual studies and theatre history (20 credits) - term 2 written assignment
Performance and acting 1 (20 credits) - term 1 presentation and written essay
Performance and acting 2 (20 credits) - term 2 presentation
Performance and acting 3 (20 credits) - term 3 presentation and written essay
Dissertation/public performance (60 credits) - term 4 practical production and written dissertation
Click 'Apply now' at the top of this page to download an application form. Please return the form by post to RADA by 1 April 2019, and ensure you use the correct postage - A4 envelopes in the UK will need a large letter stamp and incorrectly paid postage will delay your application. Late applications will not be considered under any circumstances.
There is a non-refundable application fee of £55. The application fee is only taken on offer of an audition.
All applications must be submitted by post with the application fee.
An undergraduate honours degree or equivalent (Level 6 in the Framework for Higher Education Qualifications) and a minimum of three years' significant experience as a practising actor or performer.
In exceptional circumstances, RADA will also consider candidates with sufficient professional experience who do not hold an undergraduate degree or qualifications equivalent to Level 6.
If English is not your first language, you will need an IELTS (academic) score of 8.0 or above for spoken English and 7.5 or above for written English. Please submit your certificates with your application.
Please note that this is a physically demanding practical course.
The application form will ask for your CV. This should demonstrate your degree level qualifications and appropriate professional or work experience; evidence an established interest in theatre and acting/performance; and establish your credentials as someone who has the ability to take unusual and creative initiatives.
It will also ask you for an 800-word statement of support. This should demonstrate a deep understanding and commitment to a future in the theatre. It should also demonstrate a thoughtful consideration of the role of the actor and your understanding of yourself as an actor and performer. It should also give some attention to your present sense of your future pathway.
If you are selected for audition, we will invite you to RADA in May for a workshop-based session and an interview.
Please note: you are welcome to apply for both the MA Theatre Lab and MA in Text and Performance, but you must apply for each course individually and pay each fee separately.
You can find more detail about what to prepare for each stage of the audition process in our admissions procedure document.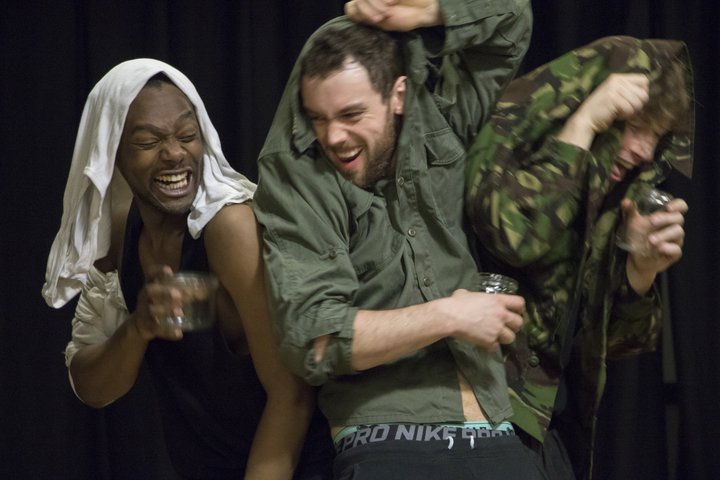 Make sure you've checked above about your status and whether you are classed as a Home (UK), Home (EU) or International student. This affects the fee and also the financial support available.
MA Theatre Lab (postgraduate) fees for the academic year 2019-20 will be:
Home students (UK and EU)
£12,942
International
£19,960
Your course is one year in length so for Home students the total tuition will be £12,942. For International students, the total tuition will be £19,960.
Please see the fees policy for more information about how RADA calculates tuition fee increases for each year of a course.
Almost all materials you require for your course, including travel for any trips, will be included in your course costs. However, you should also be aware of the following additional costs during your time at RADA and during the application process.
Costs not included in the
fees
Other materials costs: £300.
The things not covered include practice clothes and footwear, play texts and stationery. We take a repayable deposit from students for locker keys, access passes and against any unpaid library fees. This totals around £100. Any student likely to have difficulty paying a deposit can notify us before arriving at RADA.
International students will need to pay for visa costs.
Please see the Life at RADA section below for information about likely accommodation costs.
There is a non-refundable application fee of £55. The application fee is only taken on offer of an audition.
Funding your training h3>
It is important that you understand when you accept a place at RADA that you know how you will pay for it. We do not take account of financial need when offering places, but we do reasonably assume that if you are applying to come to RADA, you will be able to pay the fees and support yourself.
It is in your interest to provide us with information about how you intend to pay for your fees and support yourself through training, if you are not eligible for government-sponsored student finance.
If you are from the UK/EU, you may be eligible to apply for a postgraduate loan of up to £10,609. Visit www.gov.uk for more information.
Support for international
students
For students defined as 'international' (neither a UK nor EU student - see above for more details), you are required to pay the full cost of your fees and living expenses. Your offer is made on the basis that you can meet these expenses from your own funds. There are also financial requirements associated with the allocation of a Tier 4 visa.
RADA is not, at present, eligible for US Federal Loans. We will notify any US applicants in year if this situation changes.
RADA is not able to offer scholarships for the MA Theatre Lab. If this situation changes, we will update information on the website.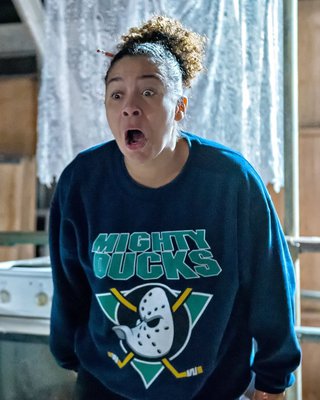 RADA is based in the heart of London with the museums, universities and libraries of Bloomsbury on one side, and the West End and film world of Soho on the other.
Studying and living here gives you access to one of the most vibrant cultural hubs in the world. There are over 17,000 theatrical performances each year in London with venues at the forefront of theatrical innovation. The West End represents some of the highest quality commercial theatre in the world and the wealth of fringe theatres means you can experience unique performances right on your doorstep. Our graduates go on to work in many of these venues, both on and off the stage.
RADA is an international community and we welcome people from across the world to both our higher education and short courses.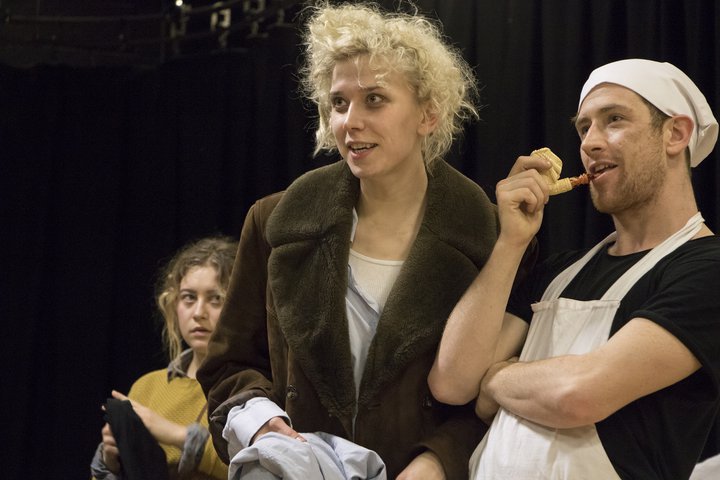 Our theatres
Our three theatres give you the opportunity to work in industry-standard spaces: the Jerwood Vanbrugh Theatre, a fully flexible theatre with 190 seats; the GBS Theatre, a studio theatre seating up to 80; and the Gielgud Theatre, an intimate studio space seating up to 50. All our students will work in at least one of these theatres during their time at RADA.
Studios and workshops
We have a range of studios and workshop spaces across our buildings on Gower Street and Chenies Street. These include teaching and rehearsal studios for actors; dedicated metalwork, carpentry, scenic art, video and props workshops; extensive props and costume stores; a costume-making workroom; a CAD suite; state-of-the-art sound studios; and equipment for filming on and off-site.
Library
This is an important resource for students, with a large collection of rare and out-of-print plays in the English language. You will also have access to a number of digital resources. Visit the Library page for more details.
Refectory and RADA Bar
The Refectory offers subsidised meals for students (for example a salad bowl is £1.50) with hot and cold food daily. You may also heat up your own food to eat in the Refectory. The RADA Bar and café is open to staff, students and the public during the day (and in the evening during public productions), and offers a discount for RADA students.
Student services and support h3>
We have a dedicated Student and Academic Services (SAS) department who are here to support you during your time at RADA from before you arrive until after you leave. You can drop in and see us if you need letters confirming student status, if you have queries about fees or student finance, or need assistance in applying for student finance.
We aim to get to know all students at RADA so we can help with your particular needs.
Find out more about our Student and Academic Services
teams
We have four teams in the Student and Academic Services department:
Registry and Admissions, who manage the admissions process and support you as a student
Higher Education Courses and Programming, responsible for the smooth running of your courses and supporting the Directors of Training and course leaders
Student Wellbeing, who offer pastoral care, counselling and referral to other services if necessary
Widening Participation and Outreach, responsible for extending opportunities to engage with RADA
Student wellbeing services
The Student Wellbeing Service is located in our Chenies Street building and includes pastoral care and access to counselling at a time that suits our students' busy schedules. Students can drop in or make an appointment to see someone.
Counselling support is available throughout the training for any personal problems and is free of charge. RADA includes sessions on drugs and alcohol, sexual health and consent, nutrition and budgeting within the personal development training strand for all undergraduate students.
Healthcare
RADA has a relationship with a local GP (Ridgmount Practice). If you have any particular health concerns, it is worth looking for accommodation that is within the wider Ridgmount Practice catchment area.
We offer students who require physiotherapy support a limited number of free sessions. We have a relationship with a local practice and students referred for support can see someone on-site or at the practice.
Chaplaincy and faith services
We have students from all faiths at RADA.Our Chaplaincy service is there to support you in your faith, especially if you have moved away from your home place of worship. RADA has a long-standing relationship with St Paul's Church, Covent Garden, known as the Actors' Church. Our Student and Academic Services team can also put you in touch with someone from a particular faith to support you at RADA.
Support for disabled students h3>
We support students as individuals at RADA, and we will work with you to make appropriate adjustments and ensure that you can obtain additional support. We encourage potential students to disclose any disabilities early in the application process so we can make reasonable adjustments for you.
You can apply for Disabled Students' Allowances (DSAs) to cover some of the extra costs that you might have because of a mental health problem, long-term illness or other disability. These allowances are additional to your other student finance and you won't need to repay them. Find out more information about DSAs here.
Once you have a place at RADA, we can assist in identifying whether you are eligible for support. You will likely require a 'needs assessment' to determine what adjustments and financial assistance is necessary. We have a relationship with the North London Regional Access Centre (run by Middlesex University), which is a good place to have any assessment ahead of coming to RADA.
In keeping with our personalised training, you may be able to receive additional support for any condition or impairment directly from RADA. We will determine this with you as you progress through your course.
RADA does not currently have its own student accommodation. This means that our students live in one of the following:
local halls of residence, including those run privately
with other students in private houses and flats
lodging with another person.
Once you have accepted your place at RADA, we will provide information about local accommodation contacts. We aim to connect incoming students with one another, which can help you to look for accommodation together. Our current students will also be looking for people to share with, and we also help you to make those connections.
For low-income students (i.e. those from a background of under £25,000), please talk to us once you have your place if you might struggle with a deposit for a flat or house.
Some students will carrying on living at home whilst at RADA and others live across London. We advise that you balance out both the time and cost of a commute with spaces that might seem more expensive, but are closer to the Academy – you will spend a lot of time here.
Our students pay an average of around £650 per month (based on a 12-month contract) for a room in a shared house. Some private halls can be considerably more expensive. If you have specific access needs, please speak to someone in our Student and Academic Services team for assistance in finding an appropriate place to live.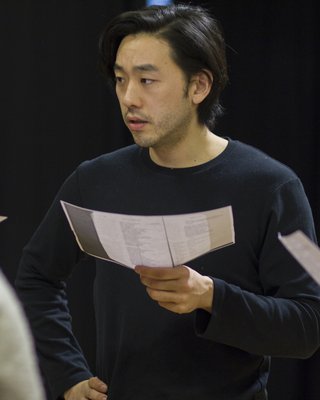 The MA Theatre Lab prepares you for both a conventional acting career and a more independent performance-making pathway. As Masters level students, graduates may also wish to apply their learning to developing a career in pedagogy and/or academia.
Graduates of the MA Theatre Lab work internationally in a range of theatre venues and companies, as well as in film and television, with many founding their own companies and creating new work.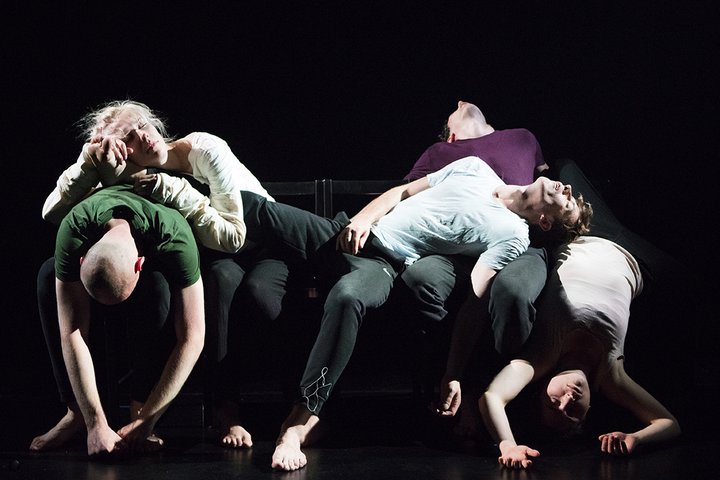 Recent graduate
destinations
Graduates have recently worked at:
Battersea Arts Centre
BBC
Black Cat Cabaret
Cannes Film Festival
Circle Theater, New York
Complicite
Les Enfant Terribles
English Touring Theatre
ITV
The Lowry, Salford
National Theatre
Netflix
Polka Theatre
Royal Exchange Theatre, Manchester
Shakespeare's Globe
Song of the Goat Theatre
Theatre de la Ville, Luxembourg
Theatre Re
Timesis Theatre, Liverpool
Tobacco Factory Theatres
Tristan Bates Theatre
Underbelly Festival, Southbank
New Public; Animikii Theatre; Hot Coals Theatre; Be•wilder Theatre – all new theatre companies founded by MA Theatre Lab graduates