Line Learning with Confidence: Online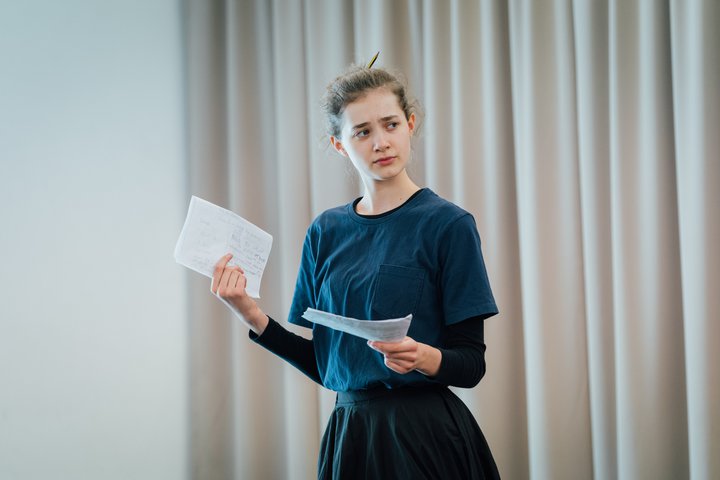 Mechanical repetition doesn't work. We remember what matters to us, and what matters to the character in the scene is what matters to the performer of that role.
This course, led by RADA tutors Brigid Panet and Katya Benjamin, offers tried and tested techniques which enable the actor to learn and remember lines in an organic, reliable and creative way.
The work is balanced between practical techniques of memorisation with Brigid and exploration of breathing and individual tensions or 'blocks' with Katya.
Using various texts (classical, contemporary and commercial), we look at how memory works, the problem of nervousness and discuss individual working habits to find what best suits each actor.
Entry requirements
No audition/some selection possible.
Applicants have to be 16+. However, there is no upper age limit on this course, therefore we encourage applications from everyone over 16.
Who is this course suitable for?
Those who feel fairly confident in performing.
Anyone interested in the mechanics of how lines can be better learned.
Professionals and amateurs looking to develop their skills
Please note: All courses are non-refundable and non-transferable.
All classes begin promptly and latecomers may not be admitted.
Even though we're working through screens, participants should wear loose and comfortable clothing and be prepared to remove their shoes.
In line with academy policy, please note that no recordings of online courses will – or may – be made.