Archetypes & Character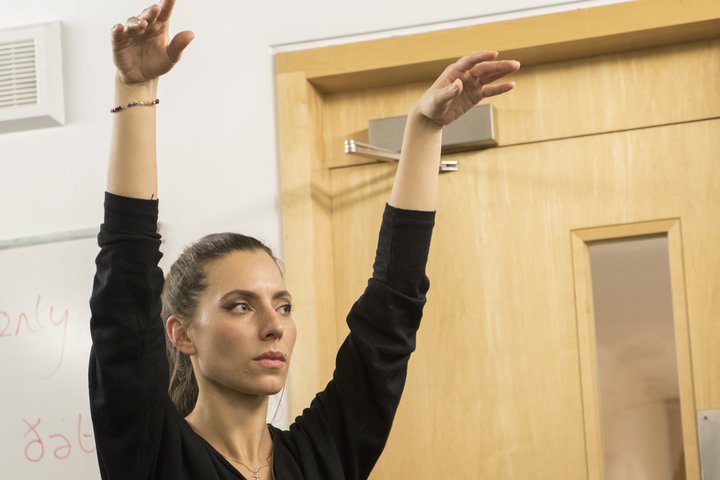 Develop your vocal, physical, and imaginative expression as you explore the rich world of the archetypes: Hero, Mother, Child, Maiden, Fool, Trickster, Crone, Devil, Lover, and Death.
These distinctive and universal expressions of humanity are recognisable, not only from world drama, but in myths and folk tales of all cultures.
This course is led by RADA tutor Peta Lily, an internationally renowned director, theatre maker and performer.
Part of our Short Course Skill Sets and Text & Craft series of courses.
Entry requirements
No audition
Participants have to be 18+. There is no upper age limit on this course.
We are able to make reasonable adjustments to our training where possible. Many of our courses are highly practical. Most involve movement and some may include work on the floor. You may also be asked to read from various texts. If you have access requirements and/or require more information on access and facilities in our RADA buildings, please email shortcourses@rada.ac.uk.
Fluent, confident knowledge of the English language is essential.
Sign up to our mailing list to be the first to hear about new short courses, stories from our participants and upcoming RADA events.
Who is this course suitable for?
No need for prior experience.
Actors or directors looking for new approaches.
Those looking to free their physical expression.
Feedback from previous students
"Peta made a GREAT job opening up physicality and imagination, making you feel very present in the room despite the online shape in which it was taken. Very impressive. Can't wait to implement this wisdom of drama into my work."
Previous student
"A truly magical experience doing this course. I've never done a course like this. Truly improves your ability to embrace new characters and gives you amazing new ideas."
Previous student
Your booking confirmation will be sent by email. There is no box office collection available.
If you have questions relating to your booking, please email boxoffice@rada.ac.uk
Frequently asked questions
Will I get a certificate at the end of the
course?
No. A Certificate of Completion is not available for this course. At the discretion of RADA Short Courses, a letter or email may be available, providing attendance has been fulfilled, and the student has adhered to Rules and Regulations of the Academy (see below).
Does the course count towards university
credits?
There are no University Credits associated with this course.