Acting Ibsen and Chekhov: online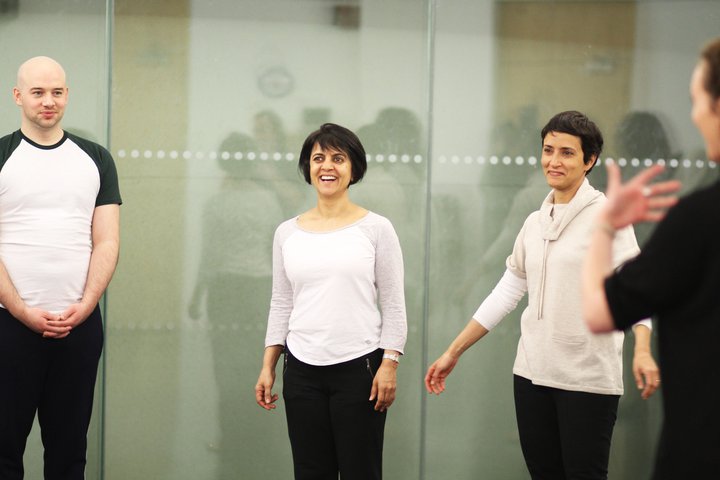 This course brings to life scenes from the plays of Henrik Ibsen and Anton Chekhov – two of the most celebrated playwrights of the later nineteenth century. It examines the impact this early social realism had at the time of its writing and how it continues to illuminate our contemporary challenges.
Throughout the six days, you and your directors examine the material in depth and explore the process of rehearsal. Classes in Physical Performance with RADA movement tutor Katya Benjamin and in Voice with Salvatore Sorce ensure that your body and voice remain in harmony and stay receptive.
The work builds towards an informal presentation in the final session: an opportunity to share work in development, free from the pressures of showing a more 'polished' performance.
Part of our Theatre History in Practice and Text & Craft series of courses.
Entry requirements
No audition/some selection possible.
Applicants have to be 16+. There is no upper age limit on this course.
We are able to make reasonable adjustments to our training where possible. Many of our courses are highly practical. Most involve movement and some may include work on the floor. You may also be asked to read from various texts. If you have access requirements and/or require more information on access and facilities in our RADA buildings, please email shortcourses@rada.ac.uk
Fluent, confident knowledge of the English language is essential.
Students should have some experience of performance and be prepared to present material in front of other students.
Sign up to our mailing list to be the first to hear about new short courses, stories from our participants and upcoming RADA events.
Who is this course suitable for?
International actors, directors and students of theatre history.
Professionals and amateurs wishing to extend their knowledge of 19th-century drama.
Professionals and amateurs looking to develop their skills.
Complete an application form here.
For any queries regarding this course, please email shortcourses@rada.ac.uk.
Please note: All courses are non-refundable and non-transferable.
Frequently asked questions
Will I get a certificate at the end of the
course?
Yes. A Certificate of Completion is available for this course, providing attendance has been fulfilled, and the student has adhered to Rules and Regulations of the Academy (see below).
Does the course count towards university
credits?
There are no University Credits associated with this course.