Our long-standing, collaborative partnerships with UK and international institutions enable us to deliver our internationally-recognised programmes, and share best practices for contemporary dramatic arts training and theatre-making.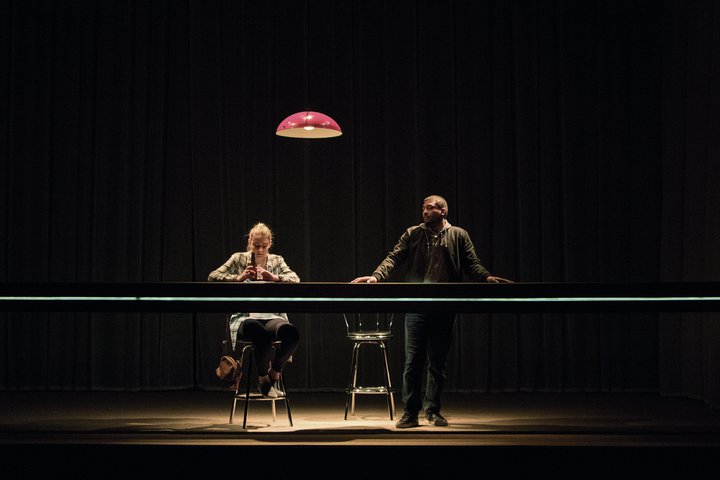 Kings College, London
The majority of our higher education programmes are validated by Kings College London
Our relationship with King's goes back over 25 years and RADA has offered Kings degrees and diplomas since 2001.

The following programmes receive Kings College London awards:

Federation of Drama Schools
RADA is a founding member of the Federation of Drama Schools, founded in 2017 to represent conservatoire arts training in the UK.
All member schools offer vocational training for future professional performers, theatre-makers and theatre production practitioners. As members they must all adhere to the Federation's core principles, including a commitment to equality and diversity, strong links to the industry, an emphasis on teaching practical skills to a professional standard, and a commitment to preparing students for a rapidly changing professional environment.

The Federation holds regular meetings of its member schools that focus on sharing best practice and research within the performing arts and training industry.
Find out more on the Federation of Drama Schools website.

New York University
For over 10 years, New York University Tisch School of the Arts has been collaborating with RADA to deliver a widely acclaimed Shakespeare in Performance programme. This course has given over 250 students from the United States the opportunity to become immersed for a semester in the world of Shakespeare, absorbing the skills necessary to tackle many areas of Elizabethan and Jacobean theatre.
During the semester there are presentations involving song, dance, sonnets, combat, clowning, monologues and scene study. There are two play projects and the programme concludes with an ensemble studio production in one of the Academy's theatres.
The program contains a notable amount of one-to-one teaching, while the comprehensive series of skills classes offered reflects the 'conservatoire' training for which RADA is renowned.

This training is not available anywhere else in the United States, and New York University has designated it as "a learning opportunity that is second to none".
See a video of some recent Shakespeare in Performance students talking about the course and what it meant to them.
Further information
Recruitment is the direct responsibility of Tisch Special Programs. For more information, please visit the Tisch website.
The Utah Shakespeare Festival
RADA and The Utah Shakespeare Festival established a five year artistic exchange programme, from 2020-2025. The programme takes RADA graduates and student productions to the annual Utah Shakespeare Festival.
Our second-year students' touring production of a Shakespeare play tours to the Festival's 200 seat Anes Theatre for one week each July. Additionally RADA faculty and Festival staff conduct a variety of educational and artistic exchanges. Festival audiences will see RADA students and graduates performing in Festival shows each season as well as RADA students performing their international touring production. This production had previously only been seen in Europe but will now be presented to the United States for the first time.