International philanthropy
RADA is renowned internationally. As a registered charity, we are grateful for the donations gifted from all those who have enjoyed our student productions in London, or the endeavours of our graduates on stages and screens across the world.
International philanthropy has helped to sustain our charitable activity throughout our history and continues to play a vital role for modern RADA.
Further information regarding tax efficient giving for non-UK based supporters is available from the Development Department via development@rada.ac.uk or +44 (0)20 7908 4779
US Taxpayers may be interested in supporting the American Supporters of RADA (ASRADA), a 501(c)(3) non-profit organization, established to promote the dramatic arts and to foster an appreciation of, and interest in, the dramatic arts.
For more information, please visit the ASRADA website
America's RADA Network
In addition to fundraising work of ASRADA we also have ARN, the America's RADA Network. This is a group for US graduates of RADA offering valuable resources networking opportunities in the UK and USA.
To join ARN please click here.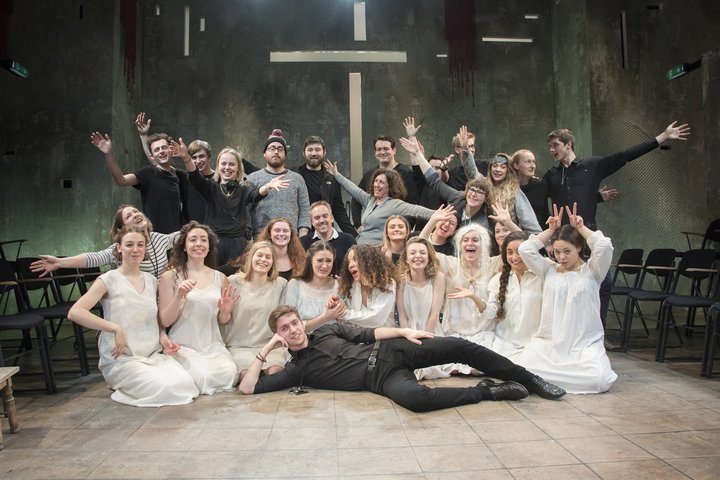 Our short courses at RADA in central London offer something for everyone, from beginners to more experienced actors.
Featured - 03 May - 07 July 2021
Elements of RADA Workshops: Online
A chance to explore key subjects taught at the Academy: voice, movement, contemporary text, classical text and improvisation...
Book

now
Featured - From
Fundamentals of Acting: Online
A new online training programme suitable for anyone interested in learning the basics of acting, particularly those thinking about going to drama school...
Apply

now
Featured - From
Creativity in Motion: Online
Diving into our sensing selves we find our own stories. This is a workshop in moving, writing, and releasing your acting inspiration...
Book

now