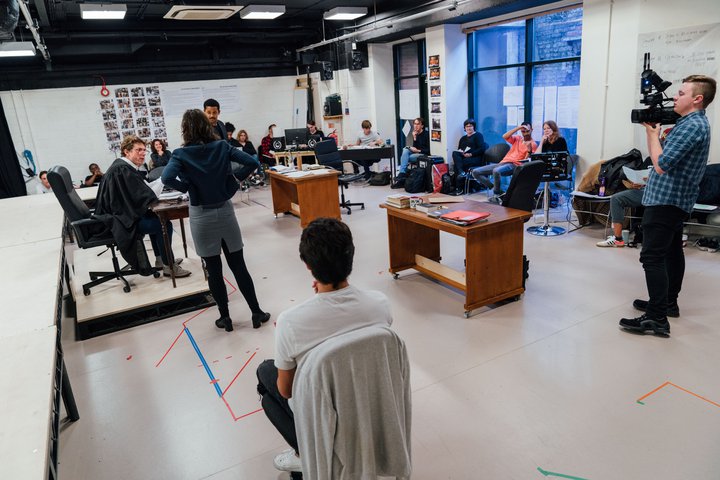 RADA is a world leader in nurturing talent and developing the most talented students into successful artists, technicians and theatre-makers.
Our graduates are renowned around the world and are top of their fields in theatre, television and film. Graduates include Anthony Hopkins, Lindy Hemming, Aimee Lou Wood, Ralph Fiennes, Fiona Shaw, Tom Hiddleston, Sophie Okonedo, Cynthia Erivo, Alan Rickman, Phoebe Waller-Bridge, Jamael Westman, Paul Pyant and Ben Whishaw. Our graduates are regular recipients of major accolades including Olivier Awards, BAFTAs, Emmys, Golden Globes, Tony Awards and many more.
In order to deliver the high standards of training we are renowned for, RADA needs to raise more than £1million annually. All money raised through corporate partnerships goes towards the cost of our training; safeguarding RADA's teaching practice and ensuring students are able to reach their full potential.
Our students are offered their place after talent-led interviews and auditions. Only once the place is awarded do we discuss financial need and all students who need additional funding are guaranteed to get it. We raise the equivalent of £9,500 per student, which enables us to offer access to the best training in the industry to the most talented people, regardless of their background.
The creative industries is one of the most successful areas of the UK economy and RADA, along with all our Corporate Partners, help to allow access and therefore diversity in the industry.
To find out more please contact development@rada.ac.uk