Stanislavski: Physical Action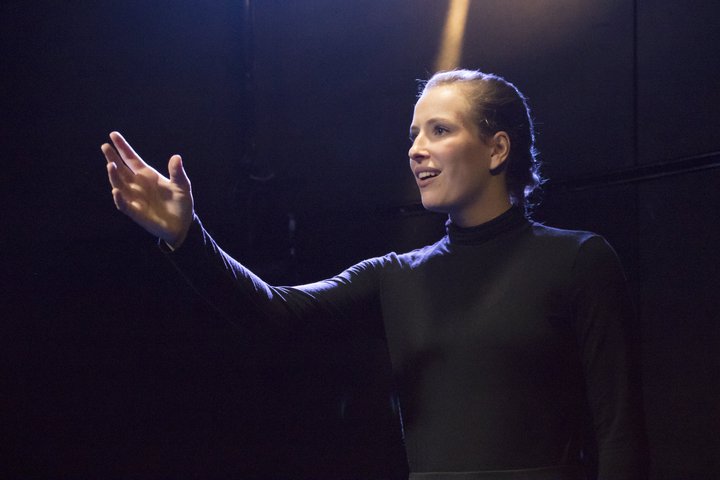 In the last years of his life, Stanislavski developed an approach to acting that synthesised the most useful parts of his previous systems: that of Physical Action.
This five-day course is based on his encouraging the actor to 'trust the power of the simplest physical action', uniting spontaneous truthful emotion with the natural energies of body and mind.
You will explore, through simple, practical exercises and scenes, how physical action can lead to the creative fusion of character and situation.
This course is designed and led by RADA tutor Brigid Panet, with support from RADA Movement Teacher Katya Benjamin.
Entry requirements
Participants must be aged 18+. There is no upper age limit.
Students should be prepared to present material in front of other participants.
Fluency in both written and spoken English is essential.
Who are these courses suitable for?
Those who have some experience of performing.
Actors wishing to revive their craft through practice.
Complete an application form here.
For any queries regarding this course, please email shortcourses@rada.ac.uk.
Please note: All courses are non-refundable and non-transferable.
Frequently asked questions
Will I get a certificate at the end of the
course?
Yes. A Certificate of Completion is available for this course, providing attendance has been fulfilled, and the student has adhered to Rules and Regulations of the Academy (see below).
Does the course count towards university
credits?
There are no University Credits associated with this course.
What is the cancellation
policy?
Once you are accepted onto the course - you will receive full details of our cancellation policy.
Once payment has been made, it is strongly recommended that all students insure themselves to cover the loss of fees in the event of illness, or accident for which the Academy cannot accept any liability.
What are the Rules and Regulations of the
Academy?
By participating in the course you undertake to conform to the General Rules and Regulations of the Academy.
Students must understand, conform, and adhere to the Academy's Health and Safety Procedures and Policies.
The Academy's Principal or Course Director shall, at their absolute discretion, have the right to terminate the course in respect of any student whose presence or conduct is in contravention of the same.
Fees are non-returnable once a student has started a course.
If, for reason of epidemic or national crisis, the Academy is compelled to close during the course, no fees can be returned or compensation be made for any period of tuition that may have been lost through the Academy's inability to carry out its work.
Friends or other persons who are not officially enrolled are not permitted to sit in on classes, rehearsals, or presentations.
All students are expected to wear the correct and appropriate clothing for each class.
Students are expected to maintain a professional standard of dress and hygiene at all times.
Photography or recording of any kind is strictly prohibited in the classroom areas without permission from the Academy's staff.
RADA does not discriminate against applicants on the grounds of sex, disability, ethnicity, or sexuality. We welcome applications from disabled people, and offer places solely on the basis of potential and suitability for the course. The school is housed in a recently-refurbished building which provides good access for wheelchair users.
Decisions made by the Academy regarding the selection of instructors, the allocation of students to study groups, the material for that study group, and any roles allocated are final and not open to negotiation.
It is important to note that the Academy does not accept responsibility for students beyond the scheduled teaching hours on the RADA premises.