Singing Academy for Actors: Online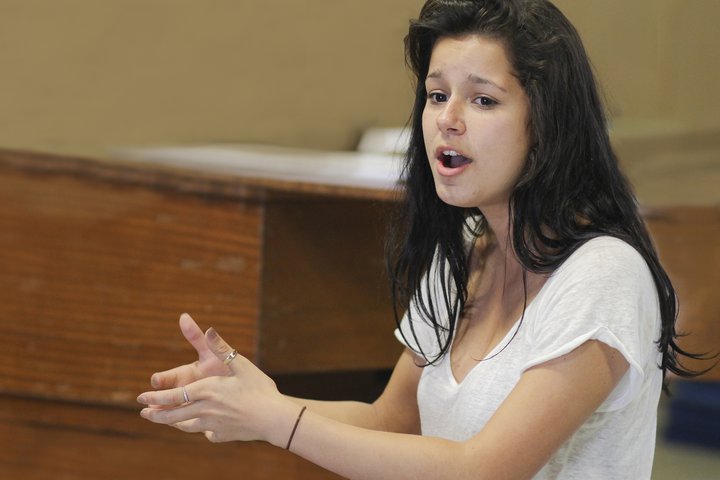 RADA has achieved an international reputation for training actors who are widely acknowledged for their singing ability. This course gives you a taster of the transformational vocal training our students receive on the BA (Hons) in Acting.
This exciting online course offers a totally bespoke and intensive look at singing from an actor's perspective and is led by RADA's Lead Singing Tutor, Jane Streeton, and Singing Teacher Philip Raymond, co-authors of Singing on Stage: An Actor's Guide (one of Bloomsbury Methuen Drama's RADA Guides series).
During the course, you will work intensively on strategies to improve your singing from both a technical and an imaginative point of view. We will work with songs of your choice.
The course will be structured as follows:
Day one – whole group class along with small group sessions.
Day two – one-hour individual singing lesson along with a short group session at the end of the day.
Day three – all-day masterclasses.
Day four – one-hour individual singing lessons, along with a short group session at the end of the day.
Day five – masterclass and sharing of work.
Entry requirements
16+. There is no upper age limit.
Entrance is by written application.
The course is active and participatory, and appropriate for students with an intermediate to advanced standard of singing. Participants will be expected to provide their own backing tracks and sheet music.
Fluency in both written and spoken English is essential.
If, for any reason, the Course Director feels that you have not enough experience, your application will be unsuccessful.
Applications for this course are now closed.
Please note: All courses are non-refundable and non-transferable. All classes begin promptly and latecomers may not be admitted.
Even though we're working through screens, participants should wear loose and comfortable clothing and be prepared to remove their shoes.
In line with academy policy, please note that no recordings of online courses will – or may – be made.