Part-time Blended Foundation Course in Acting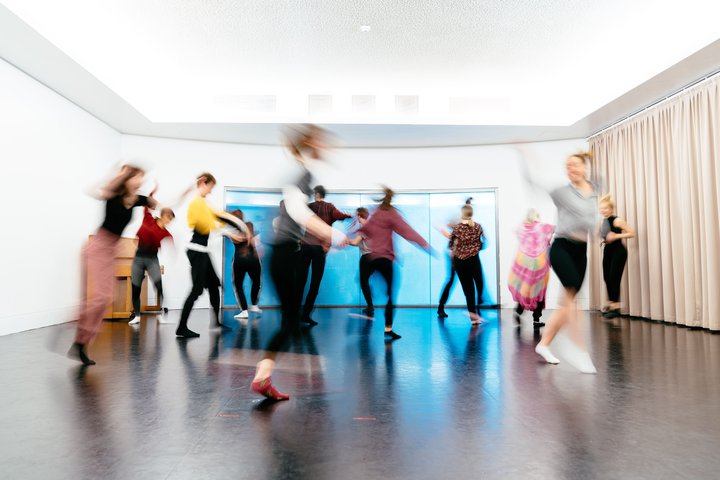 Join us for a Zoom Q&A session with Course Director Michelle Chadwick at 1pm on 28 November. Sign up for the session here.
For more information, including the timetable for this course, please visit the full course page.
This course will give you a solid grounding in actor training through a blend of online and in-person learning. You'll explore key skills and acting techniques, develop a robust rehearsal practice and grow in confidence, preparing you to pursue a career in acting.
The accelerated nature of the course is designed to engage participants who have studied drama previously but have not had opportunity to immerse themselves in practical, vocational training.
Applications are reviewed and offers will be made on a rolling basis until 31 January 2024. We would therefore advise you to submit your application as soon as possible to avoid disappointment.
Entry requirements
Selection by audition. You must have previous experience of acting training. Please see the application form for more information.
Participants must be over 18 and have fluent, confident use and knowledge of the English language.
Participants are required to attend all in-person and online sessions.
Frequently asked questions
What will I learn on this
course?
What are the Terms and
Conditions?
I have a disability or access requirement – can reasonable adjustments be
made?
We are able to make reasonable adjustments to our training where possible. Many of our courses are highly practical. Most involve movement and some may include work on the floor. You may also be asked to read from various texts. If you have access requirements and/or require more information on access and facilities in our RADA buildings, please email shortcourses@rada.ac.uk.
Are there any funding or payment plans
available?
There are no RADA Scholarships available for this course. We cannot offer payment plans, and full payment is required to secure your place on the course.
Will I get a certificate at the end of the
course?
Yes. A Certificate of Completion is available for this course. Certificates are awarded to students who had no unexcused absences or lateness and operated within the obligations laid out in the Terms and Conditions.
Does the course count towards University
credits?
There are no University Credits associated with this course.
What is the attendance
policy?
Our attendance policy can be read within our Terms and Conditions. 100% attendance and punctuality are expected for all classes.