Foundation Course in Acting (non-HE)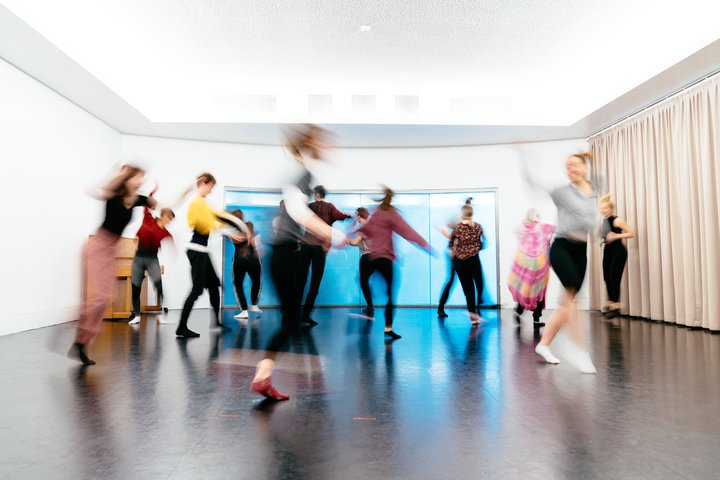 This two-term course provides a rigorous training in the foundations of acting that will give you an insight into life at a conservatoire drama school.
This course carries no higher education credits. Please note that there is no student finance available for this course.
The Foundation Course is particularly relevant if you are considering whether actor training at degree level will suit you, but is also invaluable if you are considering a career that demands communication and presentation skills at the highest level.
During the course you will have the opportunity to explore careers in theatre and related industries, and will be introduced to practitioners who can discuss the range of career options available. The course is taught by RADA tutors and directors.
The curriculum offers skills classes in:
acting technique (focusing on Stanislavski and Meisner)
movement (including group Alexander technique, animal studies and character work)
dance (covering a wide range of periods)
voice
singing (group and solo)
text analysis
Specialist classes in:
acting for screen
introduction to playwriting
introduction to filmmaking
clowning
Rehearsal projects:
contemporary playwrights
Realist movement
Shakespeare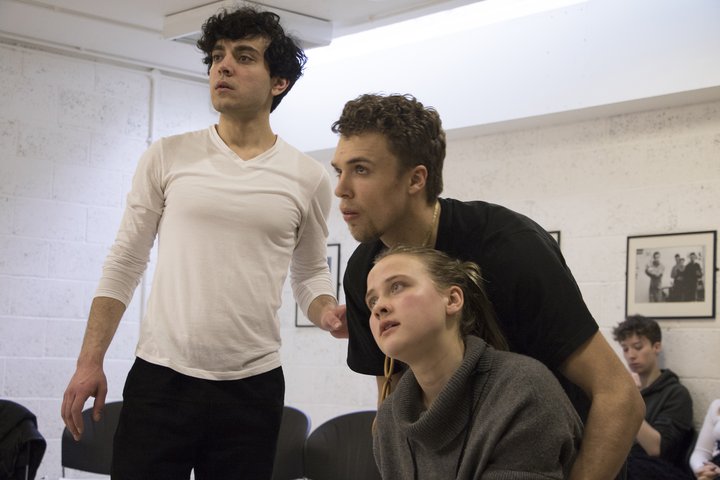 The Foundation Course in Acting consists of two terms of 12 teaching weeks each, year beginning in September and finishing in March.
The programme is intensive and can involve evening and Saturday work.
You can find our term dates up to summer 2021 here.
Although this is a non-accredited course, you will receive ongoing verbal assessments throughout the course, so that you can track your progression through the training. However, there is no formal assessment.
Visit the acting teaching staff page to read about our faculty teaching on the Foundation Course in Acting and other acting courses.
Many students on the Foundation Course in Acting go on to full-time BA-level training at a range of drama schools and conservatoires, including RADA. Some decide to pursue further study at a university, or go straight into work in the industry, be it performing, writing or directing.
Thank you to our applicants for your patience during this difficult time. Please check our news section for updates.
Application for this course is via the same route as applying for the BA (Hons) in Acting, using the same form. There is no additional charge for applying for both courses.
Complete the application form and post it to RADA at the address on the form. Please indicate on your form where you would like to audition, and we will confirm your audition date as soon as possible.
If you are applying for both the Foundation Course and the BA (Hons) in Acting, you will only need to attend one preliminary audition for which there are no additional requirements. We audition all eligible applicants who apply before the deadline.
Audition dates
London
Nov 2019 to Apr 2020 (applications close 28 Feb)
Bristol
Audition dates to be confirmed (applications close 13 Jan)
Glasgow
27-28 Jan 2020 (applications close 13 Jan)
Birmingham
5-7 Feb 2020 (applications close 13 Jan)
Dublin
13-14 Feb 2020 (applications close 13 Jan)
Newcastle
17-18 Feb 2020 (applications close 13 Jan)
Plymouth
Audition dates to be confirmed (applications close 13 Jan)
New York
24-28 Feb 2020 (applications close 10 Feb)
Los Angeles
2-4 Mar 2020 (applications close 10 Feb)
Sheffield
Audition dates to be confirmed (applications close 10 Feb)
Manchester
16-20 Mar 2020 (applications close 10 Feb)
Applicants must be 18 or over on 1 September 2020
Candidates must have complete fluency in English
The application fee for the Foundation Course in Acting is £46 for applications received on or before 13 December; and £76 for applications received after 13 December.
We encourage you to apply as early as possible as this is the cheapest fee and helps us to schedule our auditions earlier. Our admissions process is not automated and may involve significant contact with an individual applicant. We do not refund application fees.
Audition is in person only.
Our audition process is rigorous, spanning several months (between November and June), and you may be called to attend at short notice. Candidates who opt to audition outside of London should ensure that they are available for a recall on the same day if required.
Owing to the number of candidates we audition, we do not routinely provide feedback. The information below explains each stage of the process, but a list of additional audition guidance notes will be sent to all applicants.
Find more details about what to prepare for each stage of the audition process in our admissions procedure document.
You may also be interested in
BA (Hons) in Acting
Our full-time BA (Hons) Acting course provides thorough training to be a professional actor. Over three years you learn and develop skills in acting, voice, movement, singing, research and personal/professional development, to sustain you in a professional career in theatre, television, film and radio.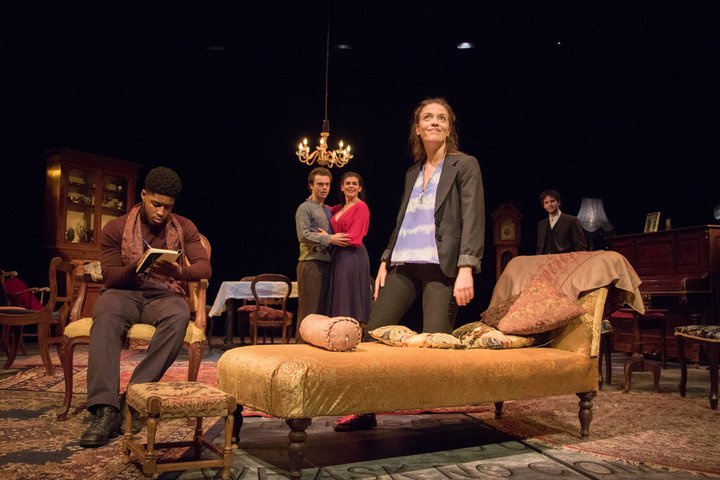 The fee for the RADA Foundation Course in Acting 2020-21 will be £13,600 for all students.
Almost all materials and resources you require for your course are included in your tuition fee.
The things not covered include practice clothes and footwear, play texts and stationery.
For international students, there are also financial requirements associated with the allocation of a Tier 4 visa. Download our visa guidance notes for more information.
This is a non-accredited course which does not attract government funding. All students offered places on the foundation course are required to fund both the annual fee and all living costs privately.
It is in your interest to provide us with information about how you intend to pay for your fees and support yourself through training, as this course is not eligible for government-sponsored student finance.
We are a close-knit, welcoming arts community where our students are individually supported throughout their training and beyond. Our students and staff come from many different backgrounds and from all over the world; we are united by our shared passion and commitment to theatre-making and storytelling.
We are based in Bloomsbury in Central London, near to University College London, Birkbeck, SOAS, the British Library, British Museum and a short walk to Covent Garden, the Southbank (National Theatre, Shakespeare's Globe) and West End theatres. We are well-served by transport links, with mainline railway stations (King's Cross, Euston, St Pancras) and a number of underground lines and buses within easy reach. Our location means we remain easily accessible for members of the industry and the profession.
Classes and rehearsals are based in our buildings on Gower Street and Chenies Street. Gower Street, with its familiar façade, has been RADA's home since 1905 and combines our history and heritage with contemporary theatre facilities that replicate today's industry standards.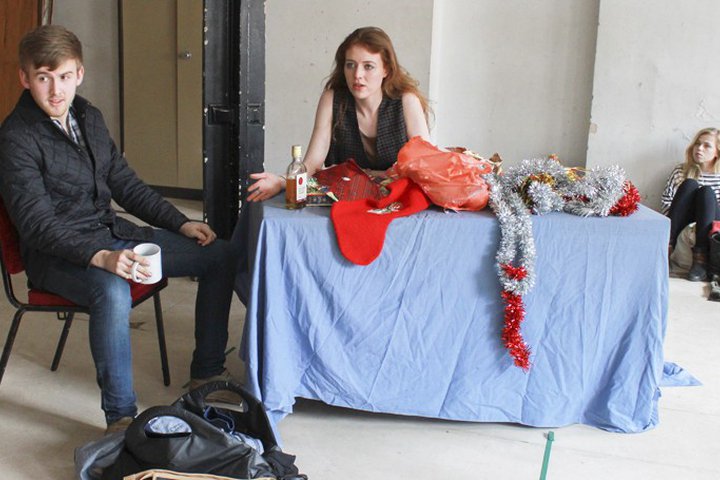 Our theatres
Our three theatres give you the opportunity to work in industry-standard spaces: the Jerwood Vanbrugh Theatre, a fully flexible theatre with 194 seats; the GBS Theatre, a studio theatre seating up to 70; and the Gielgud Theatre, an intimate studio space seating up to 50. All our acting and theatre production students will work in at least one of these theatres during their time at RADA.
Studios and workshops
We have a range of studios and workshop spaces across our buildings on Gower Street and Chenies Street. These include teaching and rehearsal studios for actors; dedicated metalwork, carpentry, scenic art, video and props workshops; extensive props and costume stores; a costume-making workroom; a CAD suite; state-of-the-art sound studios; and equipment for filming on and off-site.
Library
Our library houses a large collection of rare and out-of-print plays in the English language. You will also have access to a number of digital resources.
Refectory and RADA Bar
The Refectory offers subsidised meals for students (for example a salad bowl is £1.50) with hot and cold food daily. You may also heat up your own food to eat in the Refectory. The RADA Bar and café is open to staff, students and the public during the day (and in the evening during public productions), and offers a discount for RADA students.
Student services and support
We have a dedicated Student and Academic Services (SAS) department who are here to support you during your time at RADA from before you arrive until after you leave. You can drop in and see us if you need letters confirming student status, if you have queries about fees or student finance, or need assistance in applying for student finance.
We aim to get to know all students at RADA so we can help with your particular needs. You can find out who we are on the staff page.
Student wellbeing services
The Student Wellbeing Service is located in our Chenies Street building and includes pastoral care and access to counselling at a time that suits our students' busy schedules. Students can drop in or make an appointment to see someone, free of charge.
Healthcare
RADA has a relationship with a local GP (Ridgmount Practice), which is open to students living in designated postcodes. We can advise you on areas which will give access to this practice, especially if you have ongoing health needs. RADA offers students free access to physiotherapy on referral.
Chaplaincy and faith services
We have students from all faiths at RADA and our Student and Academic Services team can also put you in touch with someone from a particular faith to support you at RADA. We do not have prayer rooms on site at RADA.
Support for disabled students
We support students as individuals at RADA, and we will work with you to make appropriate adjustments and ensure that you can obtain additional support. We encourage potential students to disclose any disabilities early in the application process so we can make reasonable adjustments for you.
Once you have a place at RADA, we can assist in identifying whether you are eligible for support. You will likely require a 'needs assessment' to determine what adjustments and financial assistance is necessary. We have a relationship with the North London Regional Access Centre (run by Middlesex University) and direct students to this service.
In keeping with our personalised training, you may be able to receive additional support for any condition or impairment directly from RADA. We will determine this with you as you progress through your course.
RADA does not currently have its own student accommodation. This means that our students live in one of the following:
local halls of residence, including those run privately
with other students in private houses and flats
lodging with another person
Once you have accepted your place at RADA, we will provide information about local accommodation contacts. We aim to connect incoming students with one another, which can help you to look for accommodation together. Our current students will also be looking for people to share with, and we also help you to make those connections.
Some students will carry on living at home whilst at RADA and others live across London. We advise that you balance out both the time and cost of a commute with spaces that might seem more expensive, but are closer to the Academy – you will spend a lot of time here.
Our students pay an average of around £650 per month (based on a 12-month contract) for a room in a shared house. Some private halls can be considerably more expensive. If you have specific access needs, please speak to someone in our Student and Academic Services team for assistance in finding an appropriate place to live.