Foundation Course in Acting (non-HE)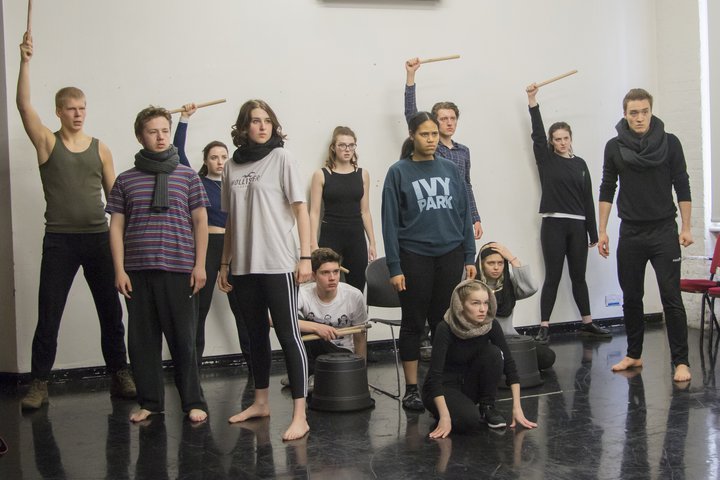 Our two-term Foundation Course in Acting (non-award bearing) provides a rigorous training in the foundations of acting that will give you an insight into life at a conservatoire drama school.
This course carries no higher education credits. Please note that there is no student finance available for this course.
Applications for 2018-19 are now closed. The information on this page relates to entry in 2018-19 and will be updated in October 2018 when applications open for 2019-20.
The Foundation Course is particularly relevant if you are considering whether actor training at degree level will suit you, but is also invaluable if you are considering a career that demands communication and presentation skills at the highest level.
During the course you will have the opportunity to explore careers in theatre and related industries, and will be introduced to practitioners who can discuss the range of career options available.
The curriculum offers skills classes in:
acting technique (focusing on Stanislavski and Meisner)
movement (including group Alexander technique, animal studies and character work)
dance (covering a wide range of periods)
voice
singing (group and solo)
text analysis
Specialist classes in:
acting for screen
introduction to playwriting
introduction to filmmaking
clowning
Rehearsal projects:
contemporary playwrights
Realist movement
Shakespeare
During the course you will have the opportunity to explore careers in theatre and related industries, and will be introduced to practitioners who can discuss the range of career options available.
The course is taught by RADA tutors and directors.
Timetable
The Foundation Course in Acting consists of two terms of 12 teaching weeks each year beginning in September and finishing in March.
The programme is intensive and can involve evening and Saturday work.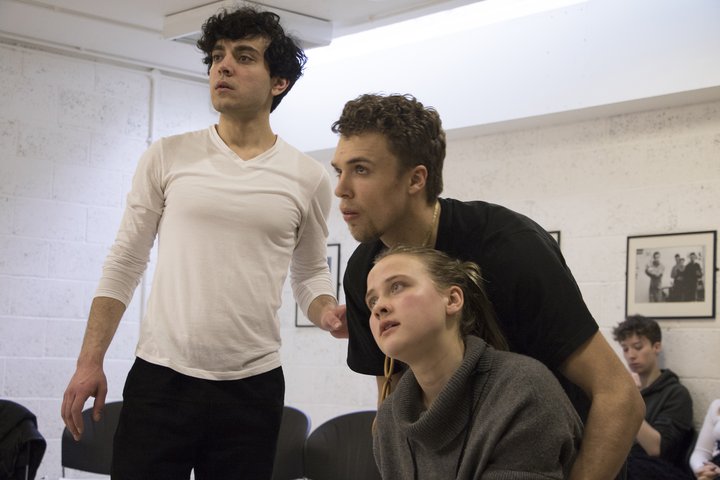 Applicants must be 18 or over by the start of the course
Candidates must have complete fluency in English
Resources and support h2>
Library
An important resource for students, with a large collection of rare and out-of-print plays in the English language. This is access to the following digital resources: Drama Online, Cambridge Journals, Theatre in Video, Digital Theatre Plus and RADA Accents Archive.
Wellbeing and counselling
We have a drop-in and appointment-based service for advice, a chat or a more formal assessment. Counselling support is available throughout the training and with any personal problems. There are also talks on sexual health, nutrition, drugs and alcohol.
Healthcare, injury prevention and response
We have a relationship with a GP practice, access to specialist medical support and osteopathy.
Disabled students' support
We ensure Learning Agreements are in place, access to dyslexia, dyspraxia and other learning support needs, access to specific support for students with other impairments, and support in applying for Disabled Student's Allowance.
The fee for the RADA Foundation Course in Acting 2018-19 will be £12,950.
This is a non-accredited course which does not attract government funding. All students offered places on the foundation course are required to fund both the annual fee and all living costs privately.
Application for this course is via the same route as applying for the BA (Hons) in Acting, using the same form. There is no additional charge for applying for both courses.
Applications for 2018 are now closed. Applications open in October for entry in 2019.
If you are applying for both the Foundation Course and the BA (Hons) in Acting, you will only need to attend a single preliminary audition for which there are no additional requirements.
Preliminary auditions take place from November until April, with the option to audition in London, Leicester, Manchester, Chester, Newcastle, Bristol and Plymouth as well as overseas in Dublin, New York and Los Angeles.
Application fee, fee waivers and travel
bursaries
Application fees
RADA charges an application fee for all full-time courses. We do not refund application fees. Please see our Admissions Policy for further information.
Application fee waivers
We offer application fee waivers for higher education courses for UK students who are coming to higher education for the first time, with a family income of less than £25,000. These students may also be eligible for financial support with travelling to later-stage auditions or interviews.
You will need to submit a fee waiver application at the same time as your course application to be considered. This is based on your household income, and we will ask you to provide evidence of that income.
This is in addition to fee waivers offered by the Conservatoire for Dance and Drama, which you may use at RADA or at another CDD school. Details can be found on the CDD website. RADA fee waivers are only available for applicants applying to RADA.
The audition is a two-stage process:
Auditions are between 9am-6pm Monday to Friday, with occasional Saturdays and evenings.
Preliminary audition
Preliminary auditions run continually between November and April. You will be seen at preliminary auditions by two members of the audition panel. The preliminary audition usually consists of two, but sometimes three, audition speeches. Each speech should last about two minutes, and certainly no longer than three minutes. The panel may stop you if your speech is longer than three minutes.
Piece A - Classical
The classical piece should be from Shakespeare or an Elizabethan/Jacobean playwright (Jonson, Marlowe, Webster, etc.). It should be originally written in English - so do not choose a piece from a Greek tragedy or a Molière comedy, for example.
Piece B - Contemporary
The contemporary piece should provide a clear contrast to the classical piece and be written after 1960. Do not use Chekhov or Shaw for this piece.
Piece C - Alternative Classical
You must have an alternative classical piece prepared (same rules as Piece A), which you may or may not be asked to perform.
All candidates must have an alternative classical piece prepared (same rules as Piece A), which they may or may not be called upon to perform.
Recall audition
This is a workshop audition which includes group work.
Admissions procedure: more
detail
Information for disabled
applicants
We consider diversity to be enriching and a vital part of what makes us one of the world leaders in providing vocational training. We encourage the opportunity for self-development regardless of age, gender, disability, ethnicity, marital status, nationality, sexual orientation, parental status, religion or belief.
We welcome applications from disabled applicants and encourage them to disclose relevant information regarding any disability when completing their application form, to enable us to provide additional support during the interview process. There is more information for disabled applicants on the Conservatoire for Dance and Drama website.
Admissions policy, appeals and
complaints
If you would like to know more about RADA's Admissions Policy for our courses, please download and read our Admissions Policy.
For information about RADA's Admissions, Appeals and Complaints for higher education courses, please download and read our Admissions Appeals and Complaints document. Please note that this process covers the following courses only:
BA (Hons) in Acting
FdA Technical Theatre and Stage Management
BA (Hons) Technical Theatre and Stage Management (completion)
PgDip in Theatre Costume
MA Theatre Lab
Foundation Course in Acting