Reflections on the RADA Youth Company 2019-20
As applications open for our first fully digital Youth Company, we caught up with the members of last year's company about their experiences of the course, what it was like to move from in-person training to working on Zoom, and how they created their digital production Poor Connection (available to watch on our YouTube).
The course
"It has been a whirlwind of an experience", says Jasmine. "From being on-site at the school to then going into virtual form, the company managed to be the highlight of my week."
The company had a series of workshops in acting skills, voice, movement and other drama techniques and styles. Ella and Darcy both reflected on the many different workshops they'd experienced: "I really enjoyed learning the Alexander Technique as I feel like that was helpful to me. I also really enjoyed learning about Greek Theatre (Darcy); "I loved puppetry, stage combat, learning about the origins of theatre, and working with texts too!" (Ella). Mascuud also shared his memories of learning improvisation techniques early in the process: "One of my favourite moments was in the first few sessions when we had an improvisation session, where one actor would interview another for a 'job'. As an audience member alone, it was amazingly hilarious to see the routes everyone took, and being in the position of the 'interviewee' was thrilling to bounce off of my friend".
The skills enhance young people's confidence, story-telling and creativity, and are also designed to familiarise them with the kind of training they would experience at a full-time drama school course. Craig described the course as "some of the best months of my life. I learned so much and met so many wonderful people, I got to see some wonderful productions, and feel so much more prepared for drama school and the auditioning process". However the course also went beyond just looking at drama skills, as Eliezer explained: "our sessions were not only geared towards theatre, but also mental health and social issues to help get us thinking about ourselves as individuals in the industry".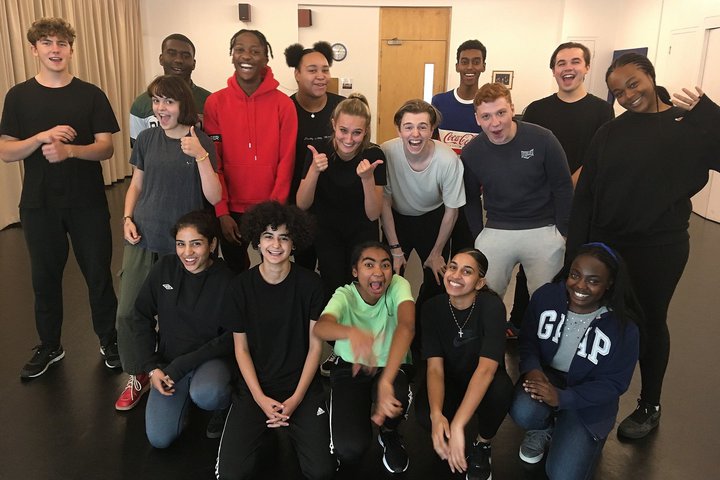 Continuing the Youth Company during lockdown
When RADA had to close its buildings in March as the Covid-19 pandemic hit, we moved the company online, which brought many new challenges as well as opportunities for a different kind of work. Rwan reflected on how everyone had to adapt: "After lockdown was announced, the entire company wasn't sure about the direction of our production, or whether or not it would still continue. But we slowly started figuring it out and after talking to multiple people, improvising and developing our own work – a production came together. This experience taught me about trusting the process and having an ability to adapt to circumstances".
Instead of a live performance, the company created an online film called Poor Connection, in which each actor created their own character within a fictional theatre company. As Aaliyah explained, "It's about a theatre company exploring The Tempest while also exploring the pressures they faced during lockdown". Eliezer continues, "Poor Connection is a film about mismatched jigsaw pieces that come together to make their own piece of art". The company found themselves having to adjust their process and expectations. Bukky told us: "Initially I was really sceptical about how the end result would look. But the ideas that were brought to the table and people's performances online were so amazing. I had a feeling that this would be one for the books!" They also learned to adapt their acting style to a Zoom screen: "One challenge I overcame was putting all my energy into the screen", Jasmine remembers. "I'm quite energetic when it comes to acting so it was hard pushing that energy towards the people in the screen". Everyone agrees it was a memorable experience: "From acting to editing to filming to costume decisions - it was all a huge learning experience and so enjoyable and unique that I am likely to never forget it" (Mascuud).
As well as a creative project, the digital adaptation of the Youth Company became a valuable resource as everyone faced the challenges of the pandemic. Robert found that "having something to test me and keep me occupied during lockdown made the overall experience far better - it was a bit of weird yet brilliant experience!". Trineti agreed: "It got me doing something instead of staying in my bed", and Prabjot found that "it allowed me to channel any creative energy I had". Nicole reflected: "it gave me structure and stability, but also it gave me confidence in the resilience of the arts industry".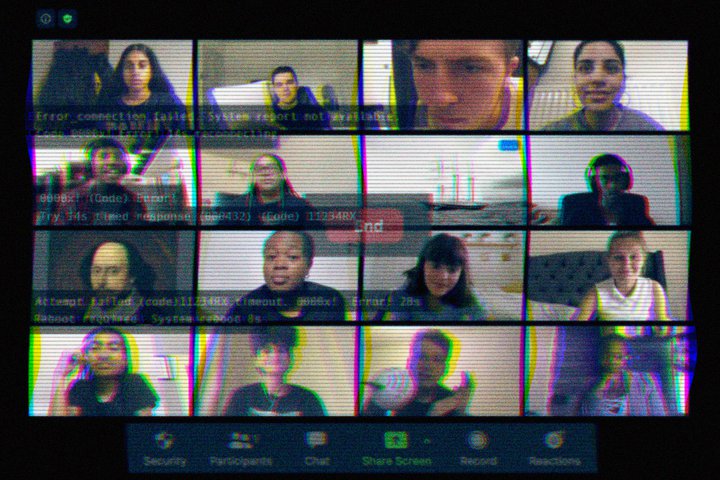 The whole experience
"Being a part of the Youth Company was an experience of a lifetime. We became a little family and it was so great to be surrounded by people who want to achieve the same thing. We all inspired and motivated each other, we also learnt from each other." Trineti
"Being in the Youth Company has been a fantastic experience and I'll always treasure and be proud of being in it. It pushed me out of my comfort zone, and that's more often than not a good thing." Robert
"Being in the Youth Company was such an amazing experience. The entire company was lovely and so supportive and creative, and made me feel welcome. I was surrounded by so many talented people". Alexander
"It's a great introduction to the world of drama school if that's what you're interested in going into. But also a great way of meeting new people and having fun" Jasmine
"Completely unique. Every session was tailored to our wants and needs, ensuring personal growth for each one of us." Nicole
We asked our Youth Company to sum up their experience in one word:
Inspiring. Rewarding. Worthwhile. Enlightening. Astounded. Transformative. Satisfying. Insightful. Extraordinary. Profound. Wunderbar. Surreal. Unforgettable. Rollercoaster.
Apply now for our digital Youth Company Acting or Theatre Production for young people from London and the north east.