Youth Company: Theatre Production
Ever wondered what the backstage team do on a show? Are you interested in music and sound production, organising events or making art and design?
Come and join our free training course that gives young people aged 16-20 the opportunity to explore theatre production, management and design from concept to stage.
The course takes place every Saturday from May to the end of July, with production work and performance in the summer holidays in July and August.
Regardless of your experience or background we want people who are passionate, curious and keen to learn. Come and see how your creative or organisational skills can be used to make a theatre show.
Working together with the Youth Company: Acting, you will try out designs, make props and costume, and produce a show in RADA's Jerwood Vanbrugh Theatre.
2020 term dates
Weekly Saturday sessions
Saturday 2 May - Saturday 18 July 2020, 10am - 5pm
Pre-production week
Monday 20 July - Friday 24 July 2020
Production week
Monday 27 July - Friday 31 July 2020
Performances
Friday 31 July (evening) and Saturday 1 August 2020 (matinee and evening)
How to apply
Apply here before the deadline of 12pm on Monday 23 March 2020.
The course is free to attend. Please email outreach@rada.ac.uk if you want to find out more.
This course is for:
people who do not already have a degree
people who are currently not in higher education
The types of things you will learn:
Sound design and operation
Lighting design and operation
Stage management, including cueing and scene changes
Production and events management
Costume and make-up
Props making
Scenic art
Construction
Video design
Set design and costume
Deputy stage management (DSM)
Assistant Stage manager (ASM)
Youth Company: Theatre Production 2019 working on the performance Pericles, Prince of Tyre in the Jerwood Vanbrugh Theatre, July 2019
Photos: Emily Melville-Brown, Hannah Birtwistle Crossland and Linda Carter.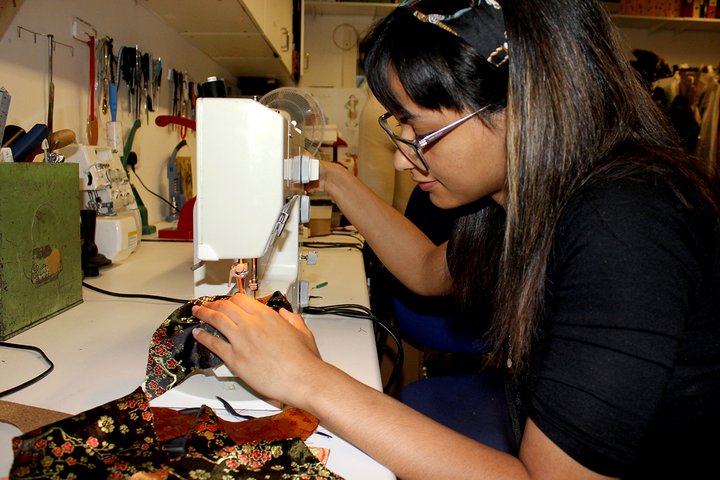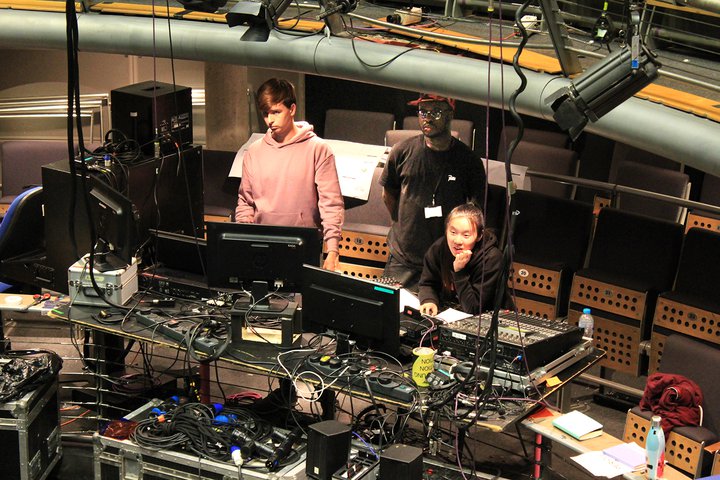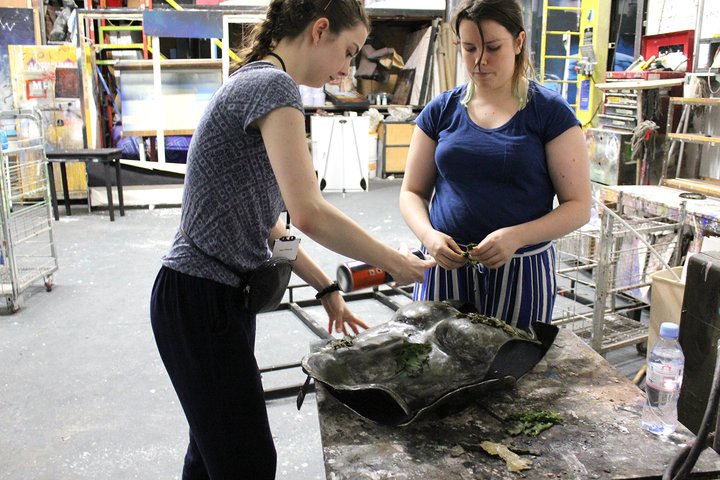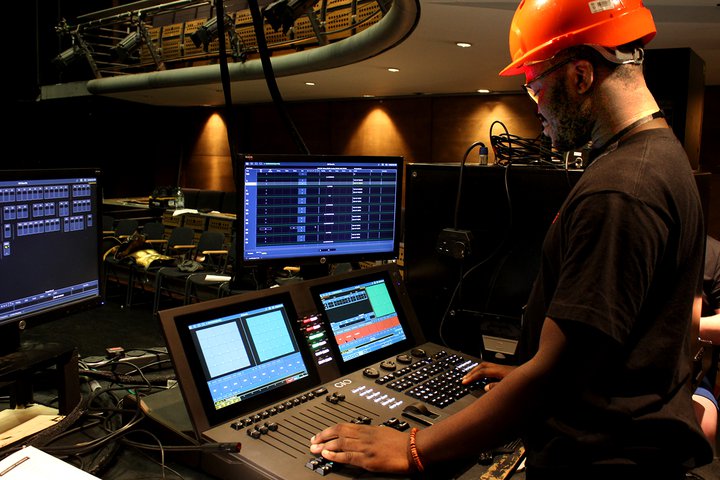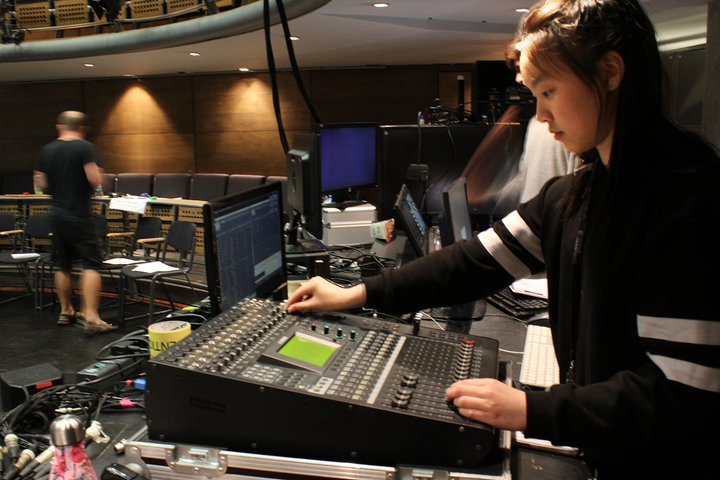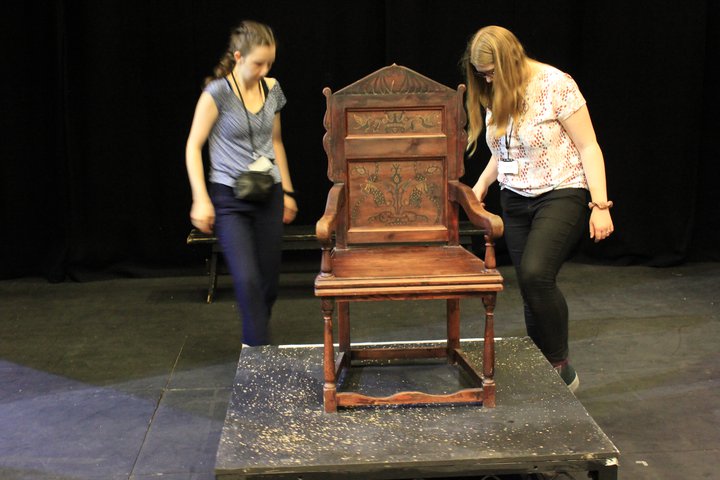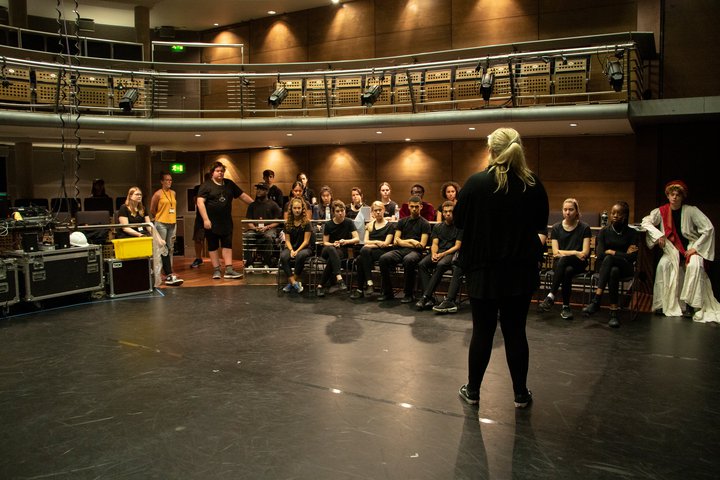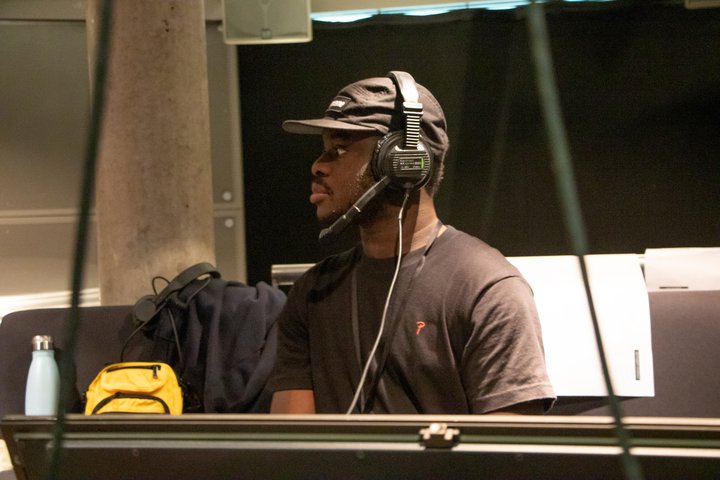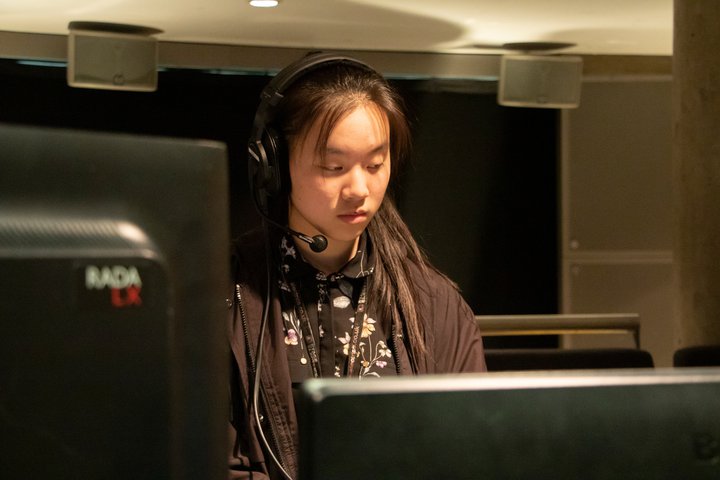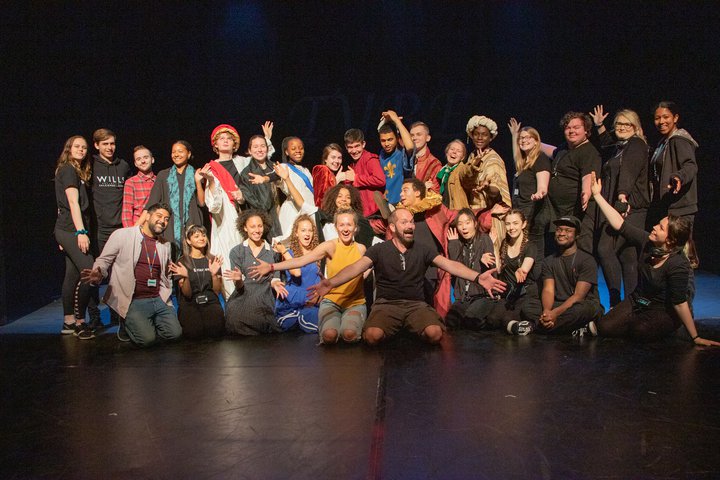 Youth Company: Theatre Production 2018