Our fundraising events bring together our students, graduates and supporters to celebrate the talent nurtured at the Academy. Our events act as an extension of our academic programme, offering exclusive opportunities to witness first-hand the work of our Acting and Technical Theatre students.
Throughout the year we stage several flagship events including Dramatic Dining Cabaret, an evening of fine dining in the Jerwood Vanbrugh Theatre, the Christmas Concert and the RADA Quiz. In addition to these events, we host exclusive screenings of feature films starring our graduates, often with the opportunity to gain deeper insight through Q&A sessions.
We are also delighted to offer corporate organisations a range of opportunities surrounding our events, ensuring we create meaningful partnerships with those we work with. Find out more about event partnerships
All proceeds from our fundraising and corporate partnership events support RADA'S Training Excellence Fund, ensuring we can support students to develop the skills needed for lasting and diverse careers in the creative industries. Find out more about the Training Excellence Fund
Contact us on
+44 (0)20 7908 4799
or development@rada.ac.uk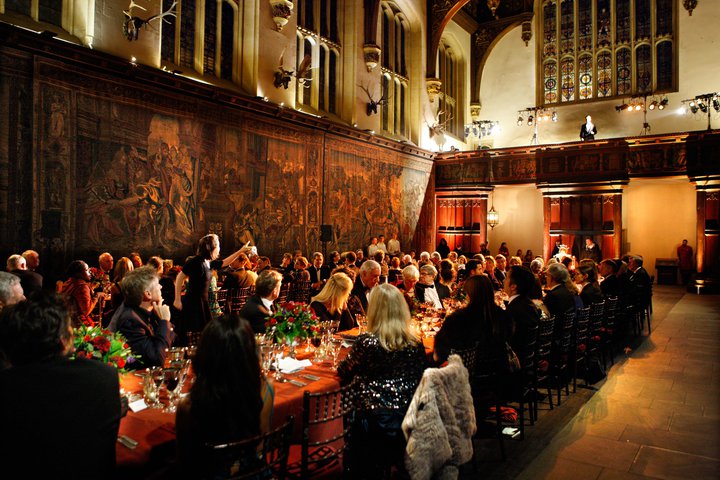 Our next event: RADA Quiz
Now in its second year, join us at our annual fundraising quiz with a twist, which will be held in our George Bernard Shaw Theatre.
Get a team of your brainiest friends, brush up on your general knowledge and be in a chance of winning some great prizes. You will also be in for a treat, as the evening will incorporate graduate performances, which will truly bring the questions to life.