We have students and staff from all over the world at RADA. If you are moving to London from overseas, we can help you throughout your application process and when you arrive, with advice on visa applications, funding your training, and settling into life in London.
For the most up-to-date information for international students, you can also visit the UK Council for International Student Affairs.
As a student in London, there are many opportunities to explore the city's wealth of arts, culture, entertainment, history, sport and green spaces. Find out more about life in London here.
If you would like to read our website in another language please click here to translate to a language of your choice.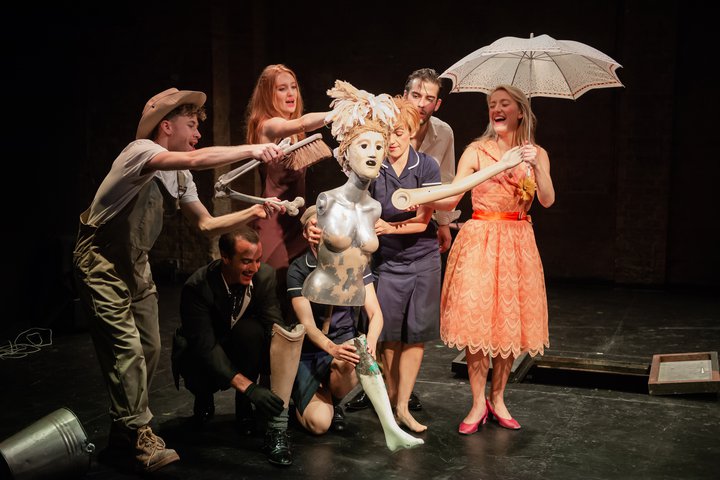 Fees and financial support
If you are an international student, your fees for your course will be higher than for UK students - please check our course information carefully to find the correct fees for your course.
The fees you pay depend your student status, which is dependent on strict residency requirements set by the Office for Students, a UK government body. If you think you qualify as a 'home' student, you will need to provide evidence to verify this before we can confirm your place.
Home (UK) student
In order to be classed as a Home (UK) student you normally need to meet all of the following criteria on the first day of the first academic year of the course:
You are settled in the UK (this means there is no immigration restriction on the length of your stay).
You are ordinarily resident in the UK, and have been for the full three years before the first day of the academic year (ordinarily resident means that your main home is in the UK, and you are choosing to live in the UK).
The main reason for you being in the UK was not to receive full-time education.
International student
If you do not fall under the Home (UK) student definitions, you will be classed as an international student and will be liable for international fees. You will also not be able to access UK government student loans or, in most cases, RADA scholarships.
Please note that RADA courses are not eligible for US Federal Loans.
If English is not your first language, you may need to provide proof of your English language ability. For more information see our English Language Requirements guide or contact admissions@rada.ac.uk.
EU students
The UK left the EU on 31 January 2020. In June 2020, the UK government announced that EU, other EEA and Swiss nationals will no longer be eligible for home fee status or financial support from Student Finance England for courses starting in the 2021-22 academic year. This does not apply to Irish nationals; anyone who benefits from Citizens' Rights under the EU Withdrawal Agreement, EEA EFTA Separation Agreement or Swiss Citizens' Rights Agreement; or anyone with pre-settled status or settled status.
You can read the full government announcement here. Please see www.gov.uk for more details.
International students coming to RADA on a full-time course of more than six months will require a Student Visa (in October 2020 this replaced what was previously known as the Tier 4 (General) student visa).
You must have this before coming to the UK to start your course - without the visa you will not be allowed to enter the UK. You will need to provide evidence that you have a place at RADA and that you have sufficient funds to support yourself in the UK. Please visit the UK Visas & Immigration website for further details, or download our Visa Guidance document here. You can get in touch with us if you are unsure of anything.