Voicing Audiobooks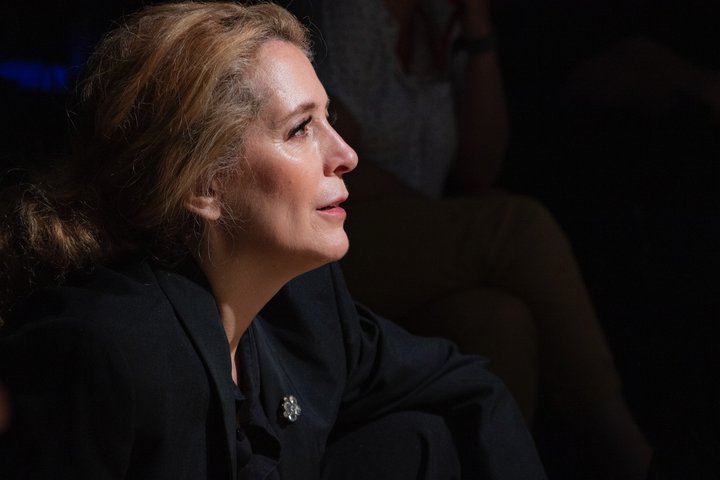 An audiobook is storytelling in its purest form. In this course, distinguished industry director and producer Tamsin Collison shares techniques for bringing a book to life through the power of a single voice.
This form of training can be one of the most liberating experiences for any versatile performer.
Tamsin has directed audiobooks with, amongst others, Juliet Stevenson, Thandie Newton, David Tennant, Billie Piper, Andrew Lincoln and Hugh Grant. In 2021, she directed Sir Kenneth Branagh and Lolita Chakrabarti in All the Sonnets of Shakespeare; and her production of The Drifted Stream: An Anthology of British and Irish Poetry by Andrew Motion has recently been released on Audible.
Part of our Short Course Skill Sets and Exploring Voice series of courses.
Entry requirements
No audition
Participants have to be 18+. There is no upper age limit on this course.
Fluent, confident knowledge of the English language is essential.
Sign up to our mailing list to be the first to hear about new short courses, stories from our participants and upcoming RADA events.
Who is this course suitable for?
No need for prior experience.
Professional actors wishing to learn the techniques of voicing audiobooks.
Particularly relevant for those wishing to improve audition/interview skills or who work in 'speaking professions'.
Feedback from previous students
"An amazing experience beyond imagination! My first short course at RADA and I couldn't be more grateful for the amazing set of people I got a chance to interact with. The learning, complemented with the experience, makes it a course worth doing. Our tutor was undoubtedly the most supportive teacher I have come across. The best 5 days of learning and growing as a person."
Vibhor Tanwar
Your booking confirmation will be sent by email. There is no box office collection available.
If you have questions relating to your booking, please email boxoffice@rada.ac.uk
Frequently asked questions
Will I get a certificate at the end of the
course?
No. A Certificate of Completion is not available for this course. At the discretion of RADA Short Courses, a letter or email may be available, providing attendance has been fulfilled, and the student has adhered to Rules and Regulations of the Academy (see below).
Does the course count towards university
credits?
There are no University Credits associated with this course.