Voicing Audiobooks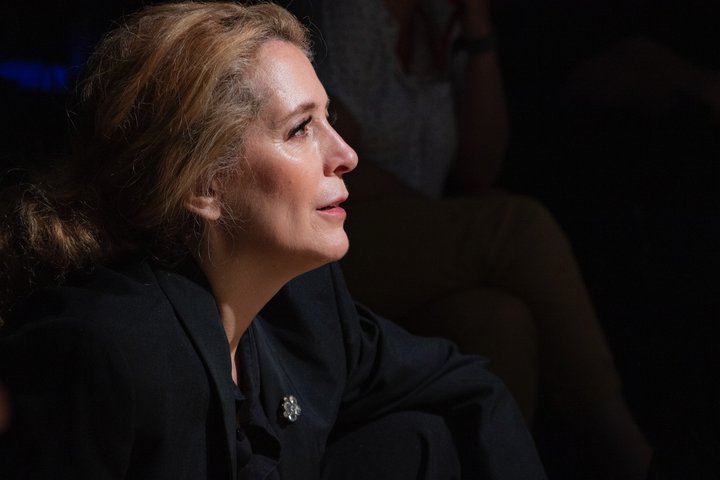 An audiobook is storytelling in its purest form. In this course, distinguished industry director and producer Tamsin Collison shares techniques for bringing a book to life through the power of a single voice.
This form of training can be one of the most liberating experiences for any versatile performer.
Tamsin has directed audiobooks with, amongst others, Juliet Stevenson, Thandie Newton, David Tennant, Billie Piper, Andrew Lincoln and Hugh Grant. In 2021, she directed Sir Kenneth Branagh and Lolita Chakrabarti in All the Sonnets of Shakespeare; and her production of The Drifted Stream: An Anthology of British and Irish Poetry by Andrew Motion has recently been released on Audible.
What will I learn on this course?
Feel confident in front of a microphone
Prepare scripts for studio recording
Deliver an effective audio performance.
Who is this course suitable for?
Anyone new to voice acting and performing
Professional actors wishing to learn techniques for voicing audiobooks.
Entry requirements
There is no selection process for this course, if you feel this course is suitable for you and have read all the information on this webpage, then please proceed to booking.
Participants must be over 18 and have fluent, confident use and knowledge of the English language.
Feedback from previous students
"An amazing experience beyond imagination! My first short course at RADA and I couldn't be more grateful for the amazing set of people I got a chance to interact with. The learning, complemented with the experience, makes it a course worth doing. Our tutor was undoubtedly the most supportive teacher I have come across. The best 5 days of learning and growing as a person."
Vibhor Tanwar
What are the Terms and Conditions of my
booking?
Will there be anything I need to prepare before the course
starts?
You will need to select and submit three pieces of text before the course starts – one non-fiction and two fiction. You do not need to memorise or be overly familiar with them. Further information will be sent ahead of the course.
Is there any work to do outside of class
time?
There is the option to prepare narrative fiction scripts as demonstrated in class, but it's not compulsory.
What's included in the
fee?
The fee covers the cost of your tuition for the times advertised above and any materials essential to the course (and not specified here as materials you need to provide yourself).
RADA cannot provide written references for Short Course participants.
What materials or equipment do I
need?
Our Zoom guidelines advise on technical requirements for participating in online sessions, as well as advice on working in a suitable space. Due to the way Zoom profiles speakers on the screen, it would be our preference that participants do not join classes on a phone.
I have a disability or access requirement – can reasonable adjustments be
made?
We are able to make reasonable adjustments to our training where possible. Many of our courses are highly practical. Most involve movement and some may include work on the floor. You may also be asked to read from various texts. If you have access requirements and/or require more information on access and facilities in our RADA buildings, please email shortcourses@rada.ac.uk.
Are there any funding or payment plans
available?
There are no RADA Scholarships available for Short Courses. We cannot offer payment plans, and full payment is required to secure your place on a course.
Will I get a certificate at the end of the
course?
No. A Certificate is not available for this course.
Does the course count towards University
credits?
There are no University Credits associated with this course.
What is the attendance
policy?
Our attendance policy can be read within our Terms and Conditions. 100% attendance and punctuality are expected for all classes.