Starting Shakespeare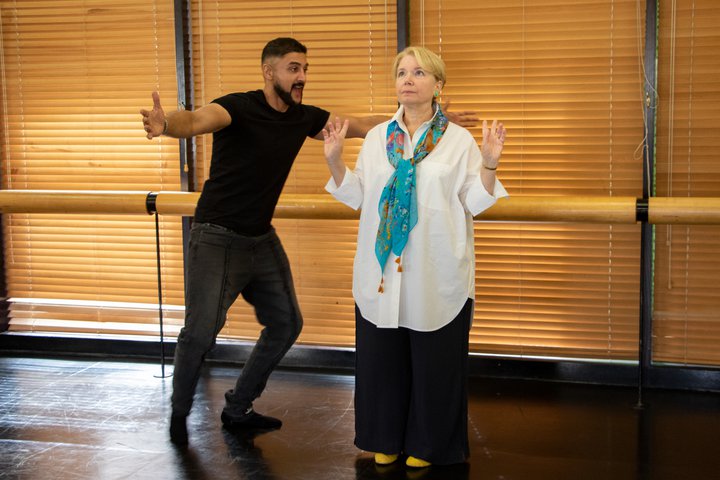 This course is purposely designed for those with no previous experience of Shakespeare. If you are about to embark on a training that involves performing or studying his work; whether you need to prepare a Shakespeare speech for audition; or you just want to know more about his plays, then this is the course for you.
Our expert tutor takes a down-to-earth approach, helping you understand the text and respond to the vivid situations and characters that abound in Shakespeare's works.
What will I learn on this course?
A practical and enjoyable introduction to speaking Shakespeare, giving you tools to approach the text with confidence.
Explore the technical aspects of his writing through playful, practical exploration of the language, including understanding and applying the importance of how Shakespeare uses rhythm.
De-mystify the process of approaching Shakespeare.
Entry requirements
There is no selection process for this course, if you feel this course is suitable for you and have read all the information on this webpage, then please proceed to booking.
Participants must be over 18 and have fluent, confident use and knowledge of the English language.
Who is this course suitable for?
Anyone wishing to gain confidence in performing Shakespeare
Students undertaking exam preparation that involves Shakespeare
Anyone considering applying to drama school.
What are the Terms and Conditions of my
booking?
Will there be anything I need to prepare before the course
starts?
You will need a Complete Works of Shakespeare (The Oxford Shakespeare is particularly recommended, and reasonable in price), and to have pen and paper to hand.  You will work on a Shakespeare verse speech, which will be allocated to you during the week.
Is there any work to do outside of class
time?
There will be around 45 minutes of research and reading between each class to do in your own time.
What's included in the
fee?
The fee covers the cost of your tuition for the times advertised above and any materials essential to the course (and not specified here as materials you need to provide yourself).
RADA cannot provide written references for Short Course participants.
What materials or equipment do I
need?
Please have a pen and piece of paper to hand. You need to wear loose clothing that you can move in freely.
Our Zoom guidelines advise on technical requirements for participating in online sessions, as well as advice on working in a suitable space. Due to the way Zoom profiles speakers on the screen, it would be our preference that participants do not join classes on a phone.
I have a disability or access requirement – can reasonable adjustments be
made?
We are able to make reasonable adjustments to our training where possible. Many of our courses are highly practical. Most involve movement and some may include work on the floor. You may also be asked to read from various texts. If you have access requirements and/or require more information on access and facilities in our RADA buildings, please email shortcourses@rada.ac.uk
Are there any funding or payment plans
available?
There are no RADA Scholarships available for Short Courses. We cannot offer payment plans, and full payment is required to secure your place on a course.
Will I get a certificate at the end of the
course?
No. A Certificate is not available for this course.
Does the course count towards University
credits?
There are no University Credits associated with this course.
What is the attendance
policy?
Our attendance policy can be read within our Terms and Conditions. 100% attendance and punctuality are expected for all classes.