Shakespeare's Sonnets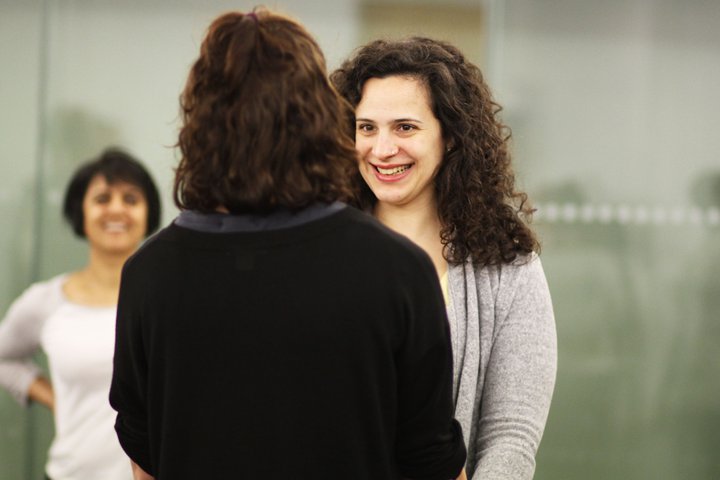 Take a journey into the heart of some of Shakespeare's most evocative and personal sonnets, discovering them in new and exhilarating ways with RADA tutors Naomi Cranston, Sabi Perez, and Geoff Bullen.
Whether you are familiar with the sonnets or they are entirely new to you, you will find your understanding and appreciation of them deepen and your confidence grow.
Naomi reveals their historical context and the complex and intimate relationships that bind them; Sabi helps you free your physicality and breathe life into the lines; and Geoff helps you understand the structure and rhythm of the verse.
You will need to choose a sonnet to work on (not necessarily learned) before the start of the course.
Part of our Short Course Skill Sets and World of Shakespeare series of courses.
Sign up to our mailing list to be the first to hear about new short courses, stories from our participants and upcoming RADA events.
Entry requirements
No audition
Participants have to be 18+. There is no upper age limit on this course.
We are able to make reasonable adjustments to our training where possible. Many of our courses are highly practical. Most involve movement and some may include work on the floor. You may also be asked to read from various texts. If you have access requirements and/or require more information on access and facilities in our RADA buildings, please email shortcourses@rada.ac.uk.
Fluent, confident knowledge of the English language is essential.
Who is this course suitable for?
No need for prior experience or detailed knowledge of Shakespeare
Professionals and amateurs wishing to extend their knowledge of Shakespeare
Those looking to free their physical expression
Feedback from previous students
"This was course was phenomenal. In five days, Brigid and Katya provided invaluable training on how to interpret and deliver Shakespeare's sonnets. With their guidance, the special words of these sonnets really came alive. Both Brigid and Katya were phenomenal!"
Previous student
"… artistic, nuanced, and fascinating insights on this work from the wonderful tutors."
Previous student
Your booking confirmation will be sent by email. There is no box office collection available.
If you have questions relating to your booking, please email boxoffice@rada.ac.uk.
Frequently asked questions
Will I get a certificate at the end of the
course?
No. A Certificate of Completion is not available for this course. At the discretion of RADA Short Courses, a letter or email may be available, providing attendance has been fulfilled, and the student has adhered to Rules and Regulations of the Academy (see below).
Does the course count towards university
credits?
There are no University Credits associated with this course.