Shakespeare in Action: Online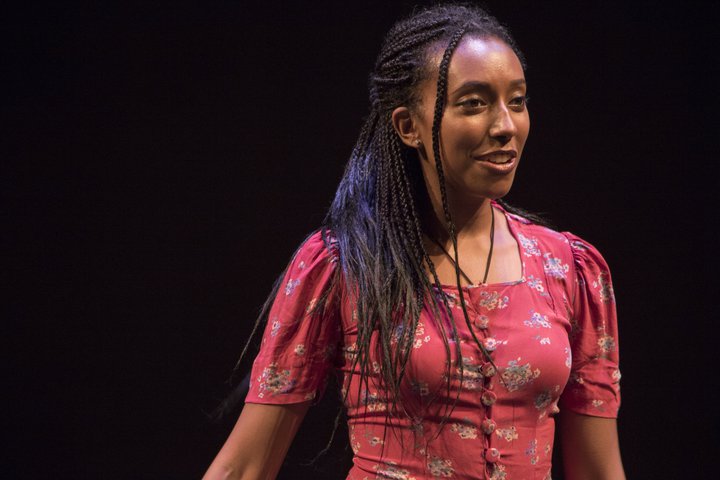 Investigate Shakespeare from an actor's point of view, and work with members of RADA's distinguished faculty on this unique online course.
Six days of intensive skills classes is followed by a week's rehearsal and performance of an online version of an abridged Shakespeare play, directed by RADA tutor Gary Lagden. Students receive individual tutorials in Voice and Movement.
Designed to cater for a wide range of abilities and experience, participants will work in companies of up to 12 to uncover and explore key aspects of Shakespearean performance.
There will be classes in:
Voice
Physical performance
Shakespearean monologues
Sonnets
Verse
Entry requirements
No audition/some selection possible.
Applicants have to be 16+. However, there is no upper age limit on this course, therefore we encourage applications from everyone over 16. Applications by students aged 16 or 17 may need additional references and will be given special consideration by the Course Director.
Please remember that, although there is no upper age limit, this is a physically demanding course. While any specific needs will be taken fully into account, participants must be reasonably fit.
Fluent, confident knowledge of the English language is essential.
Who is this course suitable for?
Those who feel fairly confident in performing.
Anyone interested in extending their skills in the performance of Shakespeare.
Relevant for those wishing to improve audition/interview skills or who work in 'speaking professions'.
Choose from:
Monday 26 July to Saturday 7 August (2-7pm)
Or
Monday 16 to Saturday 28 August (2-7pm)
Or
Monday 30 August to Saturday 11 September (2-7pm)
Or
Monday 22 November to Saturday 03 December (2-7pm)
Schedule
In week one, participants will join three 90-minute classes each day, with a 15-minute break in between.
Week two will consist of rehearsals for a specially-adapted online production of a Shakespeare play, with an emphasis on choral work. There will also be individual tutorials in physical performance.
Approach
Even though we're working through screens, this course is not a casual undertaking and classes are not optional; students are expected to treat these as professional rehearsal calls.
Total commitment to punctuality, discipline and preparation is required from every student.
Please note: All courses are non-refundable and non-transferable.
All classes begin promptly and latecomers may not be admitted.
Even though we're working through screens, participants should wear loose and comfortable clothing and be prepared to remove their shoes.
In line with academy policy, please note that no recordings of online courses will – or may – be made.