Scene Study for Actors: in-person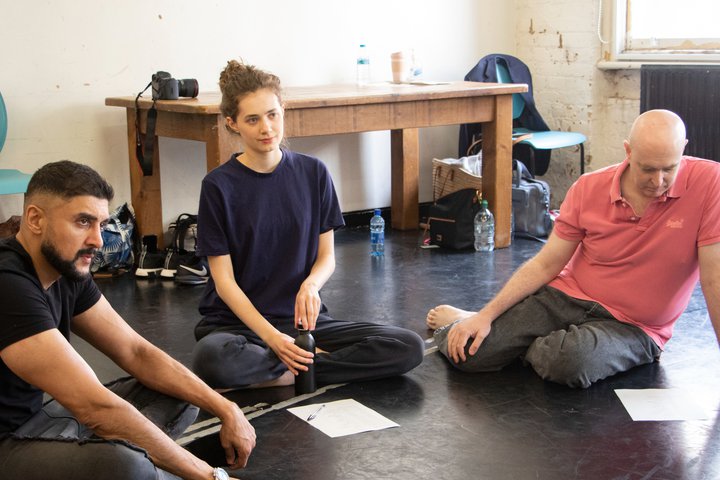 Clarify your own approach to acting, develop a more robust rehearsal technique and explore the acting methods of Constantin Stanislavski, through in-depth work on scenes.
In this practical 10-week course, you will work both collectively and in small groups to analyse and rehearse specific scenes from a range of texts, culminating in a sharing of the scenes you have prepared. The course uses a framework of techniques practised by Stanislavski and later practitioners who were influenced by him, including Uta Hagen and Sanford Meisner.
Some preparation/reading will be required between classes.
Part of our Text & Craft series of courses.
Entry requirements
No audition
Applicants have to be 20+. There is no upper age limit on this course.
Sign up to our mailing list to be the first to hear about new short courses, stories from our participants and upcoming RADA events.
Prefer to learn online? Try Scene Study for Actors: Online.
Who is this course suitable for?
Those with no prior experience.
Actors or directors looking for new approaches.
Those wishing to improve audition/interview skills or who work in 'speaking professions'.
Your booking confirmation will be sent by email. If you have questions relating to your booking, please email shortcourses@rada.ac.uk.
Please note: all courses are non-refundable and non-transferable. Due to the structure of the course, full attendance is required.
Frequently asked questions
Will I get a certificate at the end of the
course?
No. A Certificate of Completion is not available for this course. At the discretion of RADA Short Courses, a letter or email may be available, providing attendance has been fulfilled, and the student has adhered to Rules and Regulations of the Academy (see below).
Does the course count towards university
credits?
There are no University Credits associated with this course.