Meisner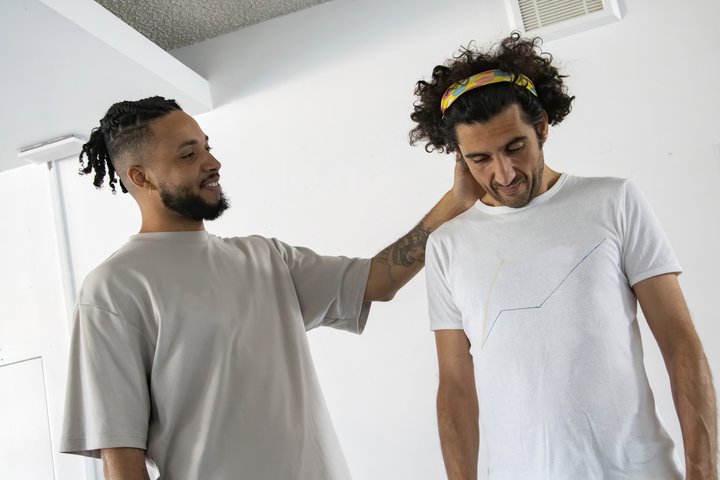 The Meisner Technique is a unique training form that teaches actors to respond to stimuli and develop observation and active listening. Meisner used repetition exercises to develop his students' skills of observation and instinct. He believed that repetition gets actors out of their heads so they can rely on their organic instincts. Students on this course will discover the simplicity of 'acting truthfully under given circumstances'.
Voice, Movement, and Scene Study classes will also support the Meisner practice.
Please note: due to the Easter Bank Holiday, the final class will take place on Thursday 6 April. There will be two additional evening classes on 24 and 31 March, from 6–9pm.
This course is aimed at students who have already had some experience of actor training.
Part of our Acting Essentials series of courses.
Sign up to our mailing list to be the first to hear about new short courses, stories from our participants and upcoming RADA events.
Entry requirements
Selection by application.
Applicants have to be 18+. There is no upper age limit on this course.
Fluent, confident knowledge of the English language is essential.
This course is aimed at students who have already had some experience of actor training.
We are able to make reasonable adjustments to our training where possible. Many of our courses are highly practical. Most involve movement and some may include work on the floor. You may also be asked to read from various texts. If you have access requirements and/or require more information on access and facilities in our RADA buildings, please email shortcourses@rada.ac.uk.
Who is this course suitable for?
Those who feel fairly confident in performing
Anyone interested in building on their acting skills to a more advanced level
Anyone considering applying for drama school
Please note there are no RADA scholarships available for Short Courses.
Complete an application form here.
Places for this course are limited to 14; to avoid disappointment please book early.
Please note: all courses are non-refundable and non-transferable. Due to the structure of the course, full attendance is required. All classes begin promptly and latecomers may not be admitted. Fluency in English is essential.
Frequently asked questions
Will I get a certificate at the end of the
course?
Yes. A Certificate of Completion is available for this course, providing attendance has been fulfilled, and the student has adhered to Rules and Regulations of the Academy (see below).
Does the course count towards university
credits?
There are no University Credits associated with this course.