Contemporary Drama Summer School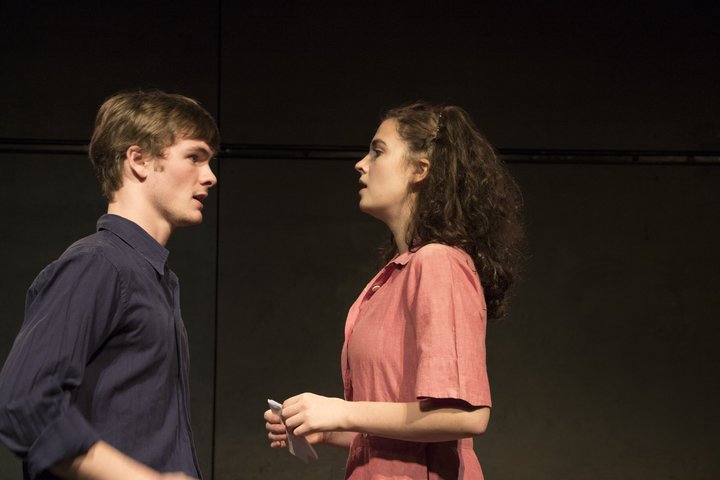 An opportunity to work on a modern or a contemporary text, chosen to suit your particular requirements. This means you can form a deep, practical appreciation of your own text, and a considerable understanding of the other plays being processed in your group. You will gain a taste of what life is like in a leading drama school for students on a full-time acting course.
The course is aimed at those with an interest in contemporary drama and who have some experience of performing.
Entry requirements
Entrance is by selection.
Applicants have to be 18+. However, there is no upper age limit on this course, therefore we encourage applications from everyone over 18. Students below the age of 18 are not normally accepted.
Students should have some experience of performance and be prepared to present material in front of other students. If, for any reason, the Course Director feels that you have not enough experience, you will not be accepted onto the course.
Fluency in both written and spoken English is essential.
Who is this course suitable for?
Those who have some experience of performing.
Designed specifically for Actors, Directors and Teachers.
Anyone who has an interest in Contemporary Drama.
Before the course
A script will be allocated to you by the Course Director approximately one week before the course begins, detailing which monologue you will need to prepare. This monologue will provide the backbone of your time on the course.
The monologues are chosen with your own needs in mind. However, the development of the work takes place in a continuous, interactive process with other students. You may indicate if there is a particular type of contemporary drama you would like to explore or if there are plays you know well which you would like to avoid repeating.
During the course
Initially, you will workshop your monologue with your acting tutor/director, before refining it in tutorials with movement and voice tutors, and, finally, presenting it at the end of the course.
Groups
Each group of up to 12 people is led by a director, with support from a voice and a movement instructor, drawn from the RADA faculty.
Hours of work
Classes generally take place between 10am and 6pm. There may be some evening sessions in which rehearsed readings of new plays will be performed by RADA graduates, followed by Q&As where you can discuss the play with the actors and ask them questions about their training and professional experience.
Classes are not optional; you are expected to treat these as professional rehearsal calls.
Punctuality is essential; a certificate, stating the minimum number of contact hours, is awarded on successful completion of the course.
University credits
We do not offer university credits.

In the case of students who are attending the courses at universities in North America (or elsewhere), it is a matter for each university or college to decide whether to include the Contemporary Drama Summer School as a part of their students' accreditation process.
Please note: All courses are non-refundable and non-transferrable.
All classes begin promptly and latecomers may not be admitted.
Even though we're working through screens, participants should wear loose and comfortable clothing and be prepared to remove their shoes.