Confidence on the Stage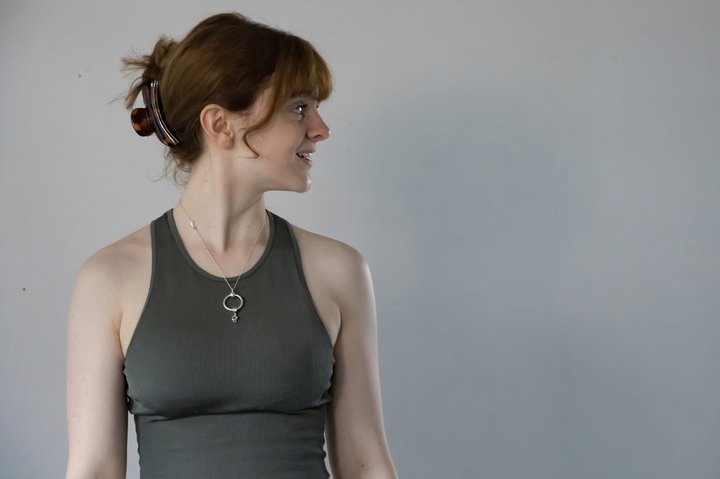 As an actor, are there things that hold you back in the rehearsal room or in performance?
Through exploration of body and voice, this course will help you to learn and practice skills to build confidence, help you to be more present, and access your creativity in new and exciting ways. Working practically, you will be led through a series of exercises and explorations designed to help you free your body and voice, promoting greater confidence in the space and deeper connection to text.
Led by RADA tutors Angela Gasparetto (Movement) & Suzanne West (Voice).
Angela is the Physical Performance tutor on NYU/RADA Shakespeare in Performance; she has a special interest in inclusive teaching practices for disabled students; and works professionally as a Movement Director.
Suzanne is the Voice Performance tutor on RADA's MA Theatre Lab, and a director on the Shakespeare courses; she has a special interest in working with actors with learning differences; and works professionally as a voice coach.
Entry requirements
Participants have to be 18+. There is no upper age limit on this course.
We are able to make reasonable adjustments to our training where possible. Many of our courses are highly practical. Most involve movement and some may include work on the floor. You may also be asked to read from various texts. If you have access requirements and/or require more information on access and facilities in our RADA buildings, please email shortcourses@rada.ac.uk.
Fluent, confident knowledge of the English language is essential.
Students should have some experience of performance and be prepared to present material in front of other students.
Sign up to our mailing list to be the first to hear about new short courses, stories from our participants and upcoming RADA events.
Who is this course suitable for?
Actors at all levels of experience
Performers looking for new tools to build confidence
Those looking to free their physical and vocal expression
Frequently asked questions
Will I get a certificate at the end of the
course?
Yes. A Certificate of Completion is available for this course, providing attendance has been fulfilled, and the student has adhered to Rules and Regulations of the Academy (see below).
Does the course count towards university
credits?
There are no University Credits associated with this course.