Clown: Online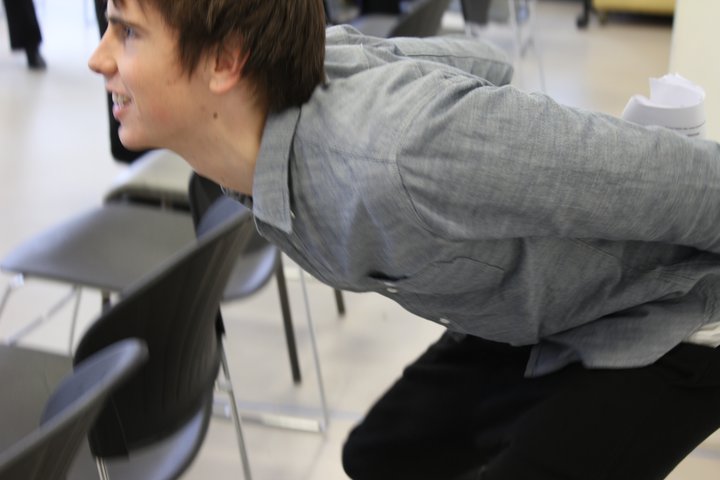 Experience the magical possibilities of Clown work on this playful online course.
Do you want to add variety and freedom to your physical expression? Be more at home in the present moment? Give your imagination a refresher?
This course shows how 'opening-up' to Clown work can encourage confidence, help you trust your impulses – and bring the joy of laughter to your audiences.
The course includes warmups, play-tasks, and insights into comedy craft. There will be some devising, chances to play solo and with others. There may be even a little work with text. The course ends with a fun, informal presentation.
The course is taught by RADA tutor Peta Lily: a director, theatre maker and performer whose early ground-breaking physical theatre work is to be cited in Routledge's 'UK Mime and Physical Theatre Project' by Mark Evans and Simon Murray.
Entry requirements
No audition/some selection possible.
Applicants have to be 16+. However, there is no upper age limit on this course. Applications by students between the ages of 16 and 17 may need additional references and will be given special consideration by the Course Director.
Please remember that, although there is no upper age limit, this is a physically demanding course. While any specific needs will be taken fully into account, participants must be reasonably fit.
Fluent, confident knowledge of the English language is essential.
Who is this course suitable for?
No need for prior experience.
Actors or directors looking for new approaches.
Those looking to free their physical expression.
The course is active, participatory and appropriate for any level of experience and ability.
Hours
Classes will take place between 10am and 5pm (UK time).
Please note: All courses are non-refundable and non-transferable. All classes begin promptly and latecomers may not be admitted.
Even though we're working through screens, participants should wear loose and comfortable clothing and be prepared to remove their shoes.
In line with academy policy, please note that no recordings of online courses will – or may – be made.