Clown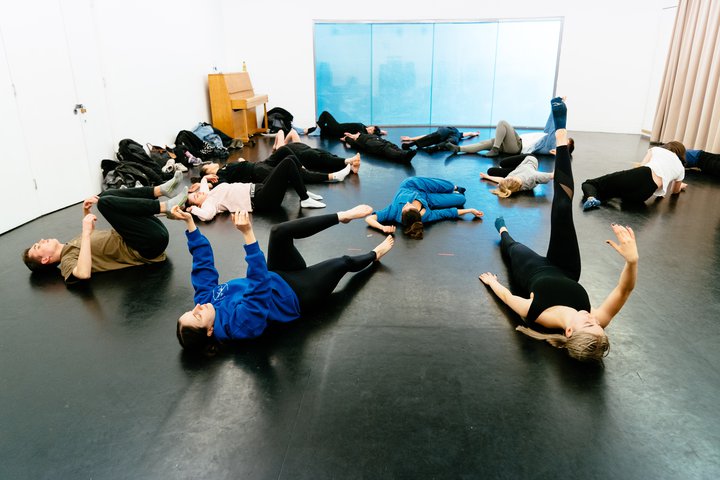 Experience the magical possibilities of clown work and add variety and freedom to your physical expression on this playful course.
Opening yourself up to clown work can encourage confidence, develop trust in your impulses, and bring the liberating joy of laughter to your audiences.
The course includes warm-ups, play tasks, insights into comedy craft, with some devising, work with text and opportunities to play solo and with others. The course ends with a fun, informal presentation.
The course is taught by RADA tutor Peta Lily: a director, theatre maker and performer whose early ground-breaking physical theatre work is cited in Routledge's UK Mime and Physical Theatre Project by Mark Evans and Simon Murray.
Part of our Exploring Movement series of courses.
Entry requirements
No audition
Applicants have to be 18+. There is no upper age limit on this course.
We are able to make reasonable adjustments to our training where possible. Many of our courses are highly practical. Most involve movement and some may include work on the floor. You may also be asked to read from various texts. If you have access requirements and/or require more information on access and facilities in our RADA buildings, please email shortcourses@rada.ac.uk.
Fluent, confident knowledge of the English language is essential.
Sign up to our mailing list to be the first to hear about new short courses, stories from our participants and upcoming RADA events.
Who is this course suitable for?
No need for prior experience.
Actors or directors looking for new approaches.
Those looking to free their physical expression.
Frequently asked questions
Will I get a certificate at the end of the
course?
Yes. A Certificate of Completion is available for this course, providing attendance has been fulfilled, and the student has adhered to Rules and Regulations of the Academy (see below).
Does the course count towards university
credits?
There are no University Credits associated with this course.