Advances in Scriptwriting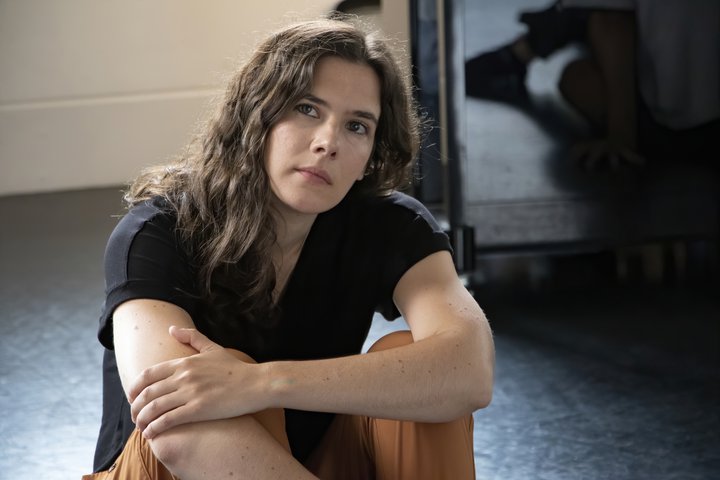 Running annually for over 20 years, Advances in Scriptwriting provides original approaches to essential techniques such as making a scene, subtext, use of time/place, and structure. There is a high level of imaginative class exercises, but minimal homework.
Previous course participants include Lolita Chakrabarti, author of Red Velvet, and whose Life of Pi  gained the 2022 Olivier Award for Best New Play; Nick Payne, author of Constellations, which won the Evening Standard Theatre Award for Best Play in 2012, and Emily White, who won the 2021 George Devine Award for her play Atlantis.
The course is taught by Paul Sirett, an award-winning playwright and freelance dramaturg. Paul was Soho Theatre's Literary Manager, 1994-2001; the Royal Shakespeare Company's Dramaturg, 2001-2005; and Associate Dramaturg of the Ambassador's Theatre Group from 2012-2018. He currently works as a script consultant for Trafalgar Entertainment.
What will I learn on this course?
Increase your understanding of the relationship between characterisation, structure, and rhythm of texts.
Learn the techniques of successful plays through analysing high quality examples.
Advance your writer's understanding of constructing a scene, subtext and the use of different timelines.
Entry requirements
Entry by Selection: This is not a beginner's class. It is aimed at writers who have had one or two of their films/plays produced or are having serious interest shown in their work by producers or agents.
Please complete an application form to apply. As part of this, you will need to submit evidence of serious consideration of one of your full-length scripts by a producing company or literary agent (specifically requesting they be sent a copy of your next script), plus a copy of one of your full length scripts for any medium. Scripts must be written in English.
Participants must be over 18 and have fluent, confident use and knowledge of the English language.
Who is this course suitable for?
Creatives who have already completed a full-length play.
Writers looking for new approaches.
Those prepared to benefit from imaginative, accessible class exercises.
Paul Sirett's plays and musicals include:
A Night in Tunisia, 1992, Worlds Apart, 1993, Crusade, 1994
Jamaica House, 1998; The Big Life, 2004 & 2005 (West End transfer, Olivier nomination)
Come Dancing 2008; Bad Blood Blues, 2009 (all Theatre Royal Stratford East)
Reasons to Be Cheerful, 2010-2017 (Graeae Theatre Company, multiple productions in the UK, Europe and South America)
This Other Eden, 1993 (Duke of Cambridge Theatre)
Skaville, 1995 (Soho Theatre)
Rat Pack Confidential, 2002 (Nottingham Playhouse/Bolton Octagon & West End)
Lush Life, 2005 (Live Theatre, Newcastle)
Running the Silk Road, 2008 (Yellow Earth, Tour & Barbican)
Peter Pan, 2010 (Dukes Lancaster)
Mods & Rox, 2012 (New Wolsey, Ipswich)
The Iron Man, 2013/14/17 (Graeae/GDIF, UK National Tour and Albania)
Oy and the Morons, 2017 (New Wolsey, Ipswich)
Clear White Light, 2018/19 (Live Theatre, Newcastle)
Previous participants include:
Lolita Chakrabarti (author of Red Velvet, 2022 Olivier Award for Best New Play for Life of Pi)
Nick Payne (whose Constellations won the Evening Standard Theatre Award for Best Play in 2012)
Emily White (George Devine winner 2021, Atlantis)
Iraqi playwright Hassan Abdulrazzak (George Devine Winner 2008 for Bagdad Wedding)
Steve Thompson (Damages, Whipping It Up, Roaring Trade, No Naughty Bits)
Anders Lustgarten (whose The Seven Acts of Mercy ran 2016/17 at the RSC)
Jane Upton (George Devine winner 2016, All the Little Lights)
What are the Terms and Conditions of my
booking?
Will there be anything I need to prepare before the course
starts?
There is nothing to prepare in advance of the course.
Is there any work to do outside of class
time?
There will be minimal homework assigned which may include (but is not limited to) reading scenes or screenplays, short written exercises, or reflective tasks.
What's included in the
fee?
The fee covers the cost of your tuition for the times advertised above and any materials essential to the course (and not specified here as materials you need to provide yourself). The fee does not include any meals or accommodation.
What materials or equipment do I
need?
You need to wear loose clothing that you can move in freely.
I have a disability or access requirement – can reasonable adjustments be
made?
We are able to make reasonable adjustments to our training where possible. Many of our courses are highly practical. Most involve movement and some may include work on the floor. You may also be asked to read from various texts. If you have access requirements and/or require more information on access and facilities in our RADA buildings, please email shortcourses@rada.ac.uk
Are there any funding or payment plans
available?
There are no RADA Scholarships available for Short Courses. We cannot offer payment plans, and full payment is required to secure your place on a course.
Can RADA provide
accommodation?
We are unable to provide accommodation for RADA Short Courses.
Please note that in the event of cancellation, RADA can accept no liability for any costs you may already have incurred; and we strongly recommend you purchase insurance cover for any travel or accommodation booked before the start of the course.
Will I get a certificate at the end of the
course?
Yes. A Certificate of Completion is available for this course. Certificates are awarded to students who had no unexcused absences or lateness and operated within the obligations laid out in the Terms and Conditions.
Does the course count towards University
credits?
There are no University Credits associated with this course.
What is the attendance
policy?
Our attendance policy can be read within our Terms and Conditions. 100% attendance and punctuality are expected for all classes.
How do I register for an in-person
course?
You will be providing most of the information we need when you fill in your application form or information form.
On the first day of your course, you will be asked to arrive at RADA up to 30 minutes before the start of your first session, and you need to bring a copy of your passport, and, if applicable, evidence of your right to join a short course in the UK.