Advances in Scriptwriting: Online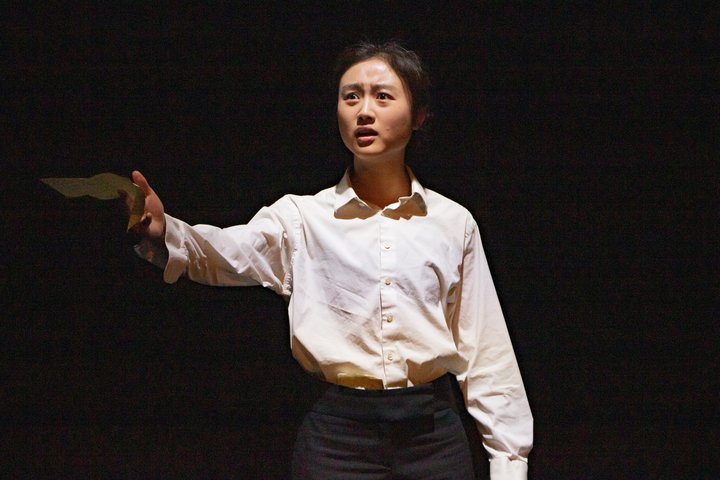 RADA has been offering Advances in Scriptwriting annually for over 20 years.
The course provides original approaches to essential techniques such as making a scene, subtext, use of time/place, and structure. There is a high level of imaginative but accessible class exercises, but minimal homework.
The course is run by Paul Sirett. Paul is an award-winning playwright and a freelance dramaturg. He was Soho Theatre's Literary Manager, 1994-2001; the Royal Shakespeare Company's Dramaturg, 2001-2005; Associate Dramaturg of the Ambassador's Theatre Group from 2012-2018. He currently works as a script consultant for Trafalgar Entertainment.
Entry requirements
This is not a beginners' class. It is aimed at writers who have had one or two of their films/plays produced or are having serious interest shown in their work by producers or agents.
Applications for the course must be accompanied by evidence of serious consideration of one of the applicant's full-length scripts by a producing company or literary agent, plus a copy of the script.
Applicants have to be 18+. However, there is no upper age limit on this course, therefore we encourage applications from everyone over 18.
Who is this course suitable for?
Creatives who have already completed a full-length play.
Writers looking for new approaches.
Those prepared to benefit from imaginative, accessible class exercises.
Paul Sirett's plays and musicals include: A Night in Tunisia, 1992, Worlds Apart, 1993, Crusade, 1994; Jamaica House, 1998; The Big Life, 2004 & 2005 (West End transfer, Olivier nomination); Come Dancing 2008; Bad Blood Blues, 2009 (all Theatre Royal Stratford East); Reasons to Be Cheerful, 2010-2017 (Graeae Theatre Company, multiple productions in the UK, Europe and South America); This Other Eden, 1993 (Duke of Cambridge Theatre); Skaville, 1995 (Soho Theatre); Rat Pack Confidential, 2002 (Nottingham Playhouse/Bolton Octagon & West End); Lush Life, 2005 (Live Theatre, Newcastle); Running the Silk Road, 2008 (Yellow Earth, Tour & Barbican); Peter Pan, 2010 (Dukes Lancaster); Mods & Rox, 2012 (New Wolsey, Ipswich); The Iron Man, 2013/14/17 (Graeae/GDIF, UK National Tour and Albania); Oy and the Morons, 2017 (New Wolsey, Ipswich); Clear White Light, 2018/19 (Live Theatre, Newcastle).
Previous participants have included both the 2012 Evening Standard Award Best Playwright: Nick Payne and Most Promising Playwright: Lolita Chakrabarti, as well as Hassan Abdulrazzak (George Devine Winner 2008, Bagdad Wedding); Steve Thompson (Damages, Whipping It Up, Roaring Trade, No Naughty Bits); Anders Lustgarten (whose play if you don't let us dream, we won't let you sleep played at the Royal Court Theatre Downstairs February/March 2013. Anders' Shrapnel: 34 Fragments of Massacre played at the Arcola Theatre, simultaneously with his Lampedusa being at Soho Theatre: March – April, 2015; and his play The Seven Acts of Mercy ran 2016/17 at the RSC); and Jane Upton (George Devine winner 2016, All the Little Lights).
To apply for the course, please contact sallypower@rada.ac.uk with evidence of serious consideration of one of your full-length scripts by a producing company or literary agent (very specifically requesting to be sent a copy of your next script) plus an attached copy of the script.
Please note: All courses are non-refundable and non-transferable.
All classes begin promptly and latecomers may not be admitted.
Even though we're working through screens, participants should wear loose and comfortable clothing and be prepared to remove their shoes.
In line with academy policy, please note that no recordings of online courses will – or may – be made.