Tutor Interview: Women of the Stage
Tuesday 27 July 2021, 12:27pm
From Ancient Greece to the age of Shakespeare, women were forbidden to tread the boards.
Our brand-new short course, Women of the Stage, is a five-day journey into the history of women's status in theatre and society in the UK and the characters they performed, from Shakespeare and Restoration Drama through to contemporary plays.
We caught up with course director Ingrid Schiller to learn more about the fascinating course content and why it matters to actors today.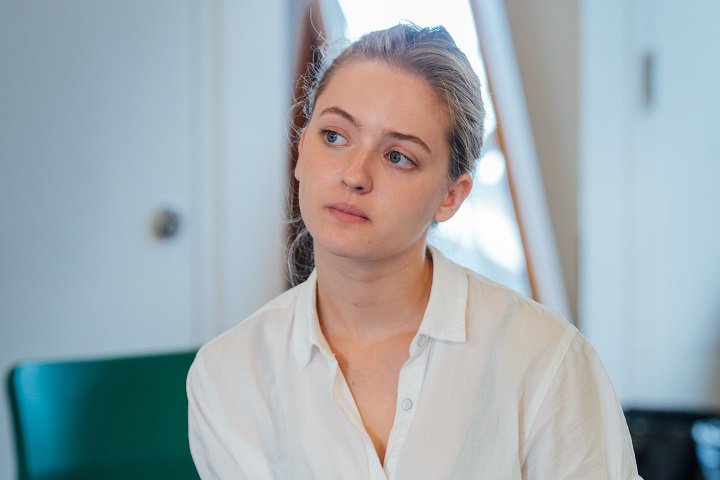 How would you describe the Women of the Stage course?
It's a potted history of women on the stage, women as theatre writers and actresses, and how women came to be on the stage more and more. We begin with Shakespeare and his era, examining the character of Rosalind in As You Like It and move to more contemporary, inclusive texts such as Morgan Lloyd Malcolm's Emilia. We also look at Shakespeare's time through a very modern lens and introduce important considerations like racial politics.
The course combines practical work on scenes, understanding the historical context and analysis of key texts and characters. Historical context is incredibly important – we need it to grasp why women were excluded to such a degree and not allowed on stage until the Restoration era in 1661 and the expectations of a woman during different periods since then.
Towards the end of the course, students will choose particular scenes that interest them from our week of study, which they will then perform and share with the rest of the group.
So women were not allowed on stage until 1661. What were society's attitudes to actresses at that time?
There are accounts of women appearing on stage before 1661. However, these were in murky backstreet theatres - not the better viewed commercial theatres with noble patronage – and the very few women who did would have been heavily judged for it. It was not a respectable way for someone of the 'fairer sex' to behave.
Even when it was legal for them to be on stage in the Restoration era, actresses did not have the same power or status as their male counterparts and were often treated like prostitutes and expected to offer sexual favours. Many even married quickly to avoid the pressures of prostitution. Most women found themselves in this profession out of financial necessity. However, some actresses received a lot of recognition for playing certain roles, so there was certainly an element of fame at the time, and riches and contacts were to be made if you reached certain heights.
It wasn't until Queen Victoria knighted Henry Irving in 1895 that the acting profession fully gained the respectability we think of today. Incidentally, around this time, the first drama schools (including RADA in 1904) began to emerge, adding further respectability. As always, the equivalent honour for women wasn't until much later in 1918, when May Whitty was made a Dame.
Was there anything that stood out to you in particular during your research for the course?
There are some incredible examples of women who went against convention during the 16th and 17th centuries. Mary Frith, for example - known also as Moll Cutpurse or The Roaring Girl. She used to dress in men's clothes, and someone once wagered a bet with her that she wouldn't ride like a man all the way to Shoreditch and back – they put a lot of money on it. Not only did Mary do this, but she also carried a large trumpet and banner and was then arrested for it. She had all sorts of links with the criminal underworld and later became a pimp. She was such a character – you just ask yourself why we haven't heard more about her.
How and when did things change for women in the theatre world?
Aphra Behn was the first well-known female playwright in England during the Restoration era. She was ground-breaking; to come through in an age where nobody wants to know what you think is astounding.
In terms of characters, our starting point on the course is Rosalind in As You Like It – she was Shakespeare's biggest female character, but her number of lines is less than half the number Hamlet had, despite being the main character. We later get plays that seriously questioned women's roles, such as Ibsen's A Doll's House or Hedda Gabler. There were even riots at the time of A Doll's House in Norway because the character leaves her husband and three children - it was completely shocking. And that was only 140 years ago.
Since then, we have come much further; women are now on stage, and there is much more accessibility for female writers. Yet, have the boundaries and ideas placed on women shifted that much? During the course, we'll have a look at contemporary plays that ask how far our attitudes have truly come. The idea that you can never have it all as a woman is still there.
Tell us about the dance element of the course.
Movement is a vital part of improving your acting and stage-craft skills. Inspired by the play Emilia, the students will have movement sessions with Dr Tia-Monique Uzor who specialises in African diasporic dance.
Like Virginia Woolf's analogy of Shakespeare's sister, (that if Shakespeare had an equally gifted sister, she probably wouldn't have received the same encouragement and support as her brother and therefore her work wouldn't have found its way into the world), Emilia makes abundantly clear that representation matters: all women deserve to be seen and heard, not only women whose skin colour brings them more privilege. By approaching movement through the prism of African diasporic dance, the students will connect with their bodies in a different way and find a freedom, sense of fun and connection with each other.
What do you hope students will gain from the course?
That they will know more outstanding female characters that have been written over the past 400 years and gain an understanding of how the era you're in influences what you're doing. Also, that they'll see, there's still more work left to do and more voices to be heard, and we're just at one point along this spectrum.