Tutor Interview: Greek Tragedy
Tuesday 27 July 2021, 12:27pm
Our brand-new two-week course Greek Tragedy takes you into the ruthless and vengeful world of Greek theatre, exploring the work of its three major tragedians through their telling of the same story – that of Electra and Orestes.
We caught up with RADA Associate Director Nona Shepphard, to ask her what makes Greek tragedy – and this story in particular – so fascinating, and what actors can learn from it.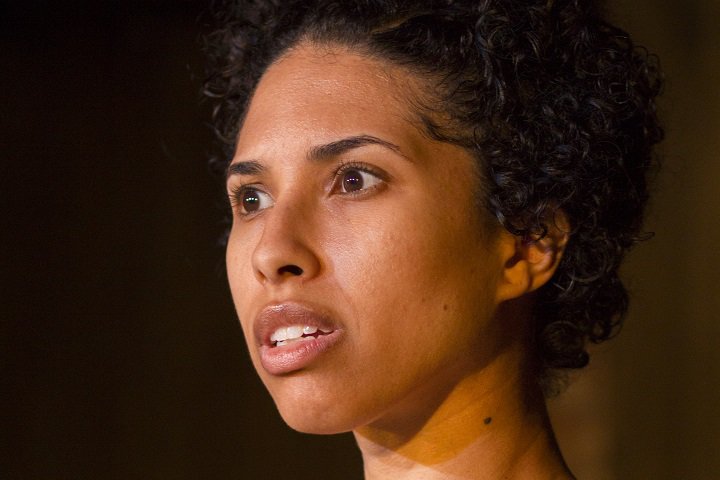 How would you describe the course?
The course is a practical exploration of the three famous ancient Greek tragedians – Aeschylus, Sophocles and Euripides – and the differences between them, how Greek tragedy developed and the key stylistic features of Greek work.
What makes Greek tragedy so compelling?
I've worked in theatre all my life but my first love was Greek tragedy. It gives huge importance and space to universal themes and its powerful mythic stories are ultimately 'human' stories. There's murderous impulses, incest, revenge… there's so much meatiness in them, and underlying all of that is the Greeks' strong sense of fate. The interest for me was always how much is fated for you and how much is your own choice – Oedipus in Sophocles' Oedipus Rex, for example, ends up walking into his own fate because of who he is.
These tragedies are also so stylised. One of the major features is the choruses – between each scene, the chorus would sing and dance. This stops the weighty themes from becoming depressing – the fact that it's sung and danced gives it an energy. When there's been a difficult scene, the chorus will reflect on the themes of the scene and help the audience to process it.
Greek tragedy is a great workout for actors because they learn how to maintain their truthfulness and authenticity whilst reaching a certain sense of scale and weightiness that you get from the themes and the sheer size of the places they were performed in (the theatre at Epidavros has 10,000 seats, for example).
Why the story of Electra and Orestes in particular?
I wanted to look at all three tragedians and this is the only myth that they've all written about so I thought it would be interesting to compare them. It's the story of a brother and sister, Orestes and Electra, whose mother Clytemnestra killed their father Agamemnon when he returned home from the Trojan War. Avenging their father, Orestes kills Clytemnestra and her lover.
Orestes is in a terrible bind where he will be punished no matter what he does. If he doesn't kill his mother, he'll be punished by the gods for not exacting justice. But if he kills his mother, the Furies will pursue him because they're the goddesses of bloodletting.
How do the three versions differ?
All three versions tell the same story but they treat it in a different way and have very different atmospheres. Aeschylus' is the oldest in terms of structure and style, it features two actors and there's a lot more chorus action – it's almost like a Wagnerian opera in its choric weight. It's also more dramatic. There are writings that say that women actually had miscarriages in the audience because the Furies were so terrifying.
Sophocles brings in a third actor and he is more interested in character, so you get a better sense of Orestes and Electra. There's a tragic moment when Electra mourns over Orestes' ashes and historical accounts say that the actor who played Electra put his own son's ashes in the urn for the purposes of eliciting an authentic performance. And then Euripides' version is much more conversational, down-to-earth and more relaxed. There is a definite development from Aeschylus through Sophocles through Euripides.
How is the course taught exactly?
We will do practical work on the opening scenes, choruses and the messenger speeches of each play, culminating in a sharing. The messenger speeches are particularly interesting – the Greeks never showed violence on stage so instead, when someone was killed, they would have a messenger come on who would relay the event and its gory details. Those speeches are a great challenge for actors because they're the climactic moment of the play and you really have to paint the picture for the audience.
Our movement tutor Mixalis Aristidou will also work with the students on chorus movement and how you might express character in your physicality.
What do you hope students will gain from the course?
I'd like for them to fall in love with Greek tragedy (or to like it more than they did when they started!) and I'd like them to know more about it and understand what it can do for them as actors.