Costume and Technical Graduate exhibition 2018
The annual Costume and Technical Graduate exhibition showcases the outstanding work created by students completing a Postgraduate Diploma in Theatre Costume and specialists on the BA (Hons) Technical Theatre and Stage Management (Costume, Lighting, Property Making, Scenic Art, Sound and Video).
The exhibition, attended by the industry and general public, transforms our Studio Theatre, showcasing the skills that make up the different disciplines within our technical theatre training.
On display was a range of life-like models created by students in our props department, as well as towering statues, huge spray-paint and painting projects created out of our scenic art workshop, as well as lighting designs. Visitors were also able to experience an original immersive sound installation with video.
The exhibition included stunning millinery and beautifully constructed costumes.
Exhibiting in 2018:
Postgraduate Diploma in Theatre Costume
Lizzie Douglas
Reny Morsch
Nicola Stimpson
Elizabeth Wang
BA (Hons) in Technical Theatre & Stage Management
Cameron Affleck (specialising in Video and Lighting Production)
Katie Cogan (specialising in Sound Design)
Aidan Carroll (specialising in Scenic Art and Props)
Euan Davies (specialising in Lighting Design)
Johnny Edwards (specialising in Sound Design)
Sophie Kelly (specialising in Props)
Jacob Moore (specialising in Sound Design)
Steven Peters (specialising in Scenic Art)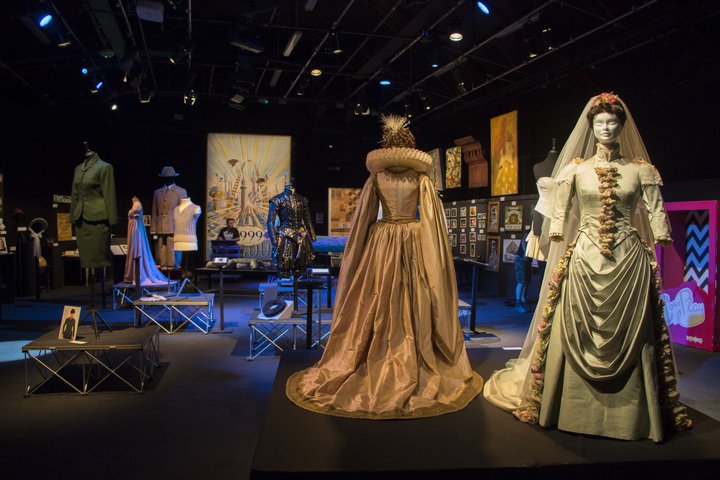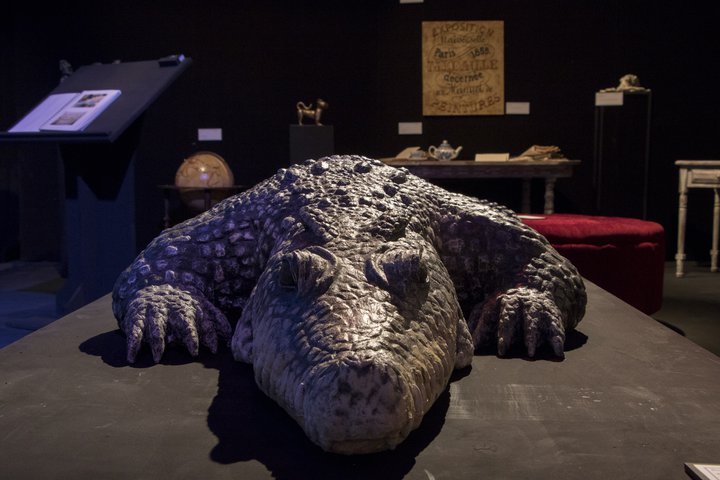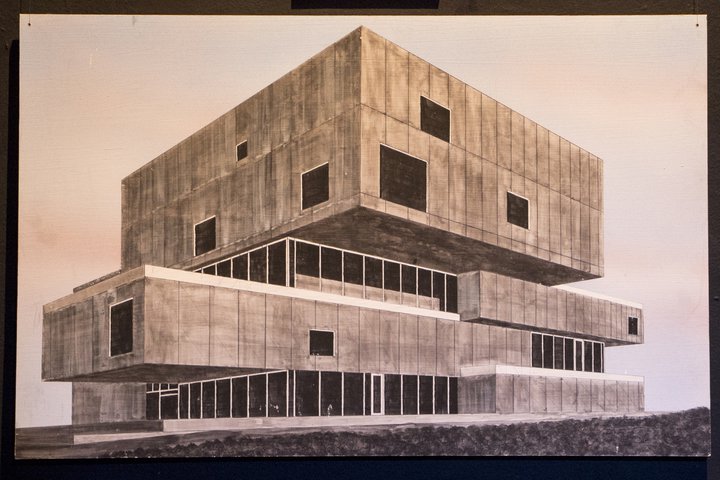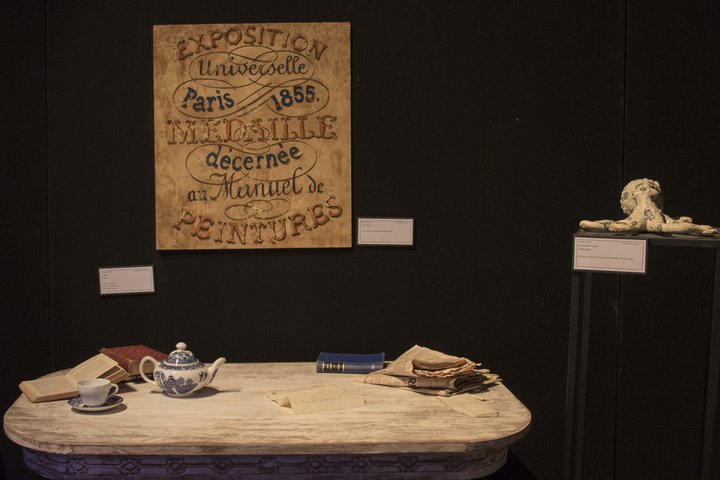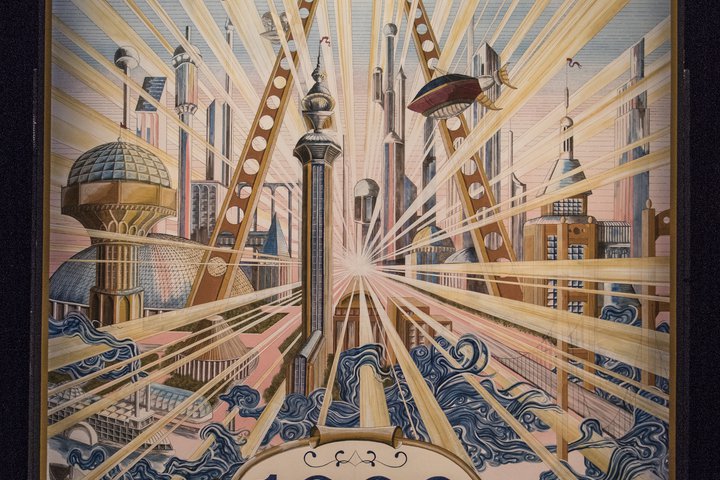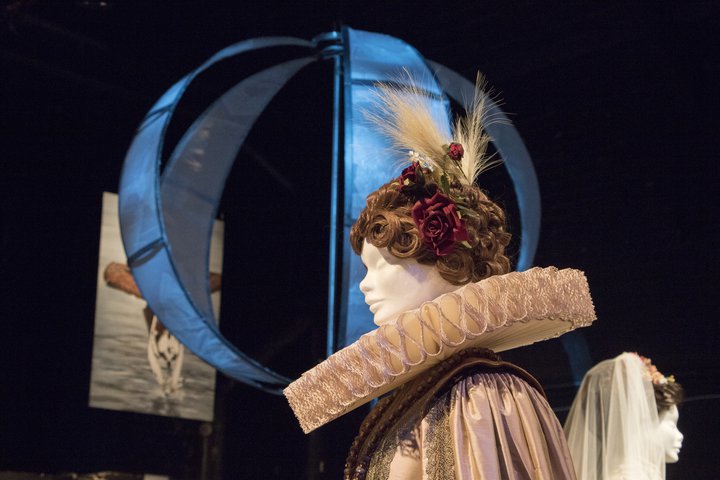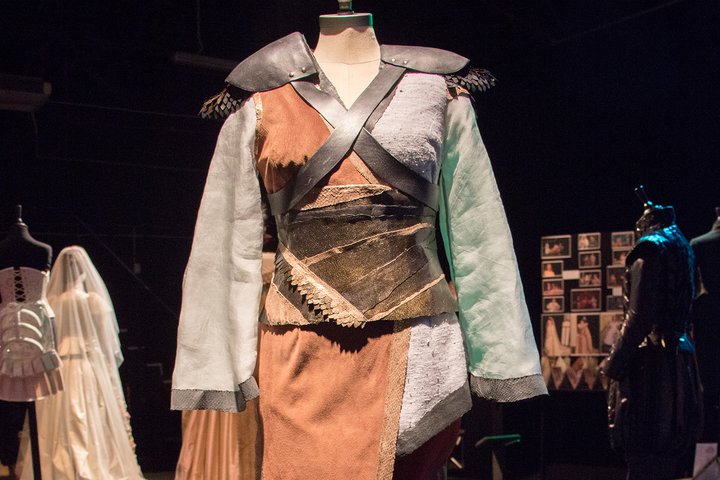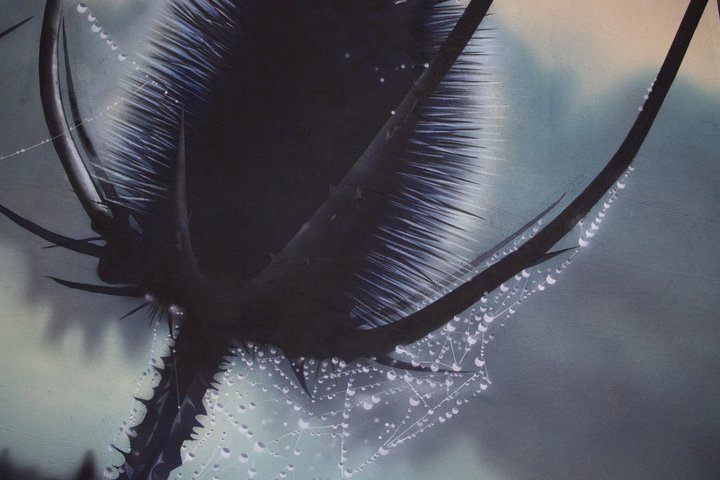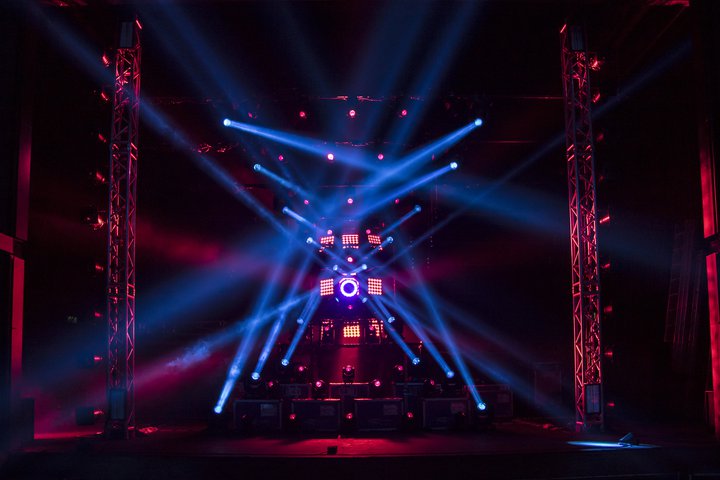 Countdown to an exhibition
We asked graduating student Reny Morsch, Postgraduate Diploma in Theatre Costume, to recount her experience of the exhibition:
"It'll be alright on the night.
The RADA graduate exhibition marks the end of my two years of hard work training in theatre costume. So technically all costumes are made and all I need to do is put them on a mannequin in the exhibition space - what could possibly go wrong?
Friday 29 June
Five days to go and the leather for my final costume piece, leather armour, has not arrived. It needs to be stretched over a mould which I haven't got either. Fortunately Leo, a student on the Foundation Degree in Technical Theatre and Stage Management specialising in props, offers to carve me one.
Monday 2 July
The leather has arrived. I can finally start to make the pieces.
Tuesday 3 July
The photos for the display haven't arrived and I am close to tears. Luckily the local print shop came to the rescue with good quality prints within the day.
Wednesday 4 July
6 hours until the exhibition opens. The armour gets its finishing touches and the mannequins are being dressed with their costumes. The arrangements looks stunning but where are my hats? They are still in the box because the grey display heads have gone missing. There are only blacks ones left, my hats are dark and the background is black. I rearrange the whole display with only an hour to go.
Everything is set up and it is opening time. The exhibition is amazing, a space cavorting with costumes, temples, paintings, and a crocodile.
The full art of RADA's technical expertise is on display. Visitors smile, chat and mill around. It's exhausting, but as so often with theatre, an exhilarating triumph."