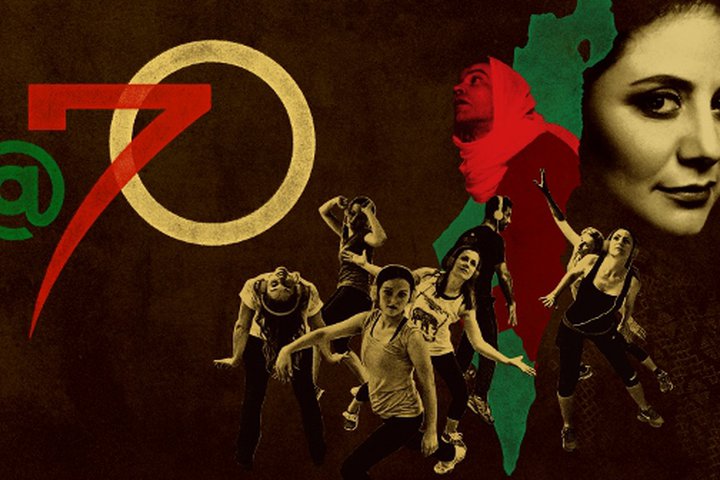 @70: Celebration of Contemporary Palestinian Culture, taking place from 14-20 May, is a week-long festival of theatre, dance, films and talks commemorating the Palestinian experience of dispossession and loss of a homeland.
Every year on 15 May, Palestinians around the world, numbering about 12.4 million, mark the Nakba. Three artists from Gaza - Ahmed Masoud, Ahmed Najar and Khalid Ziyada - have worked closely with Amnesty International UK, the Hoping Foundation, Amos Trust, the Palestine Solidarity Campaign and Al Zaytouna Dance Theatre to bring together this creative response to decades of injustice.
Double Bill tickets are available on Monday, Thursday, Friday and Saturday. Please select the number of tickets you require for the earlier event on your chosen evening; once you have this in your basket, the second event will appear as a suggested addition. The double bill discount will be applied at checkout.
Mon 14 May - Sun 20 May 2018
Studio Theatre, RADA Studios, 16 Chenies Street, WC1E 7EX
Tickets £26 for double bill performances (£23 concessions)
£16 for single performances (£13 concessions)/£20 closing night Sun 20 May (£16 concessions)
Monday 14 May, 6.30pm
The Shroud Maker
A play by Ahmed Masoud
Running time: 70 minutes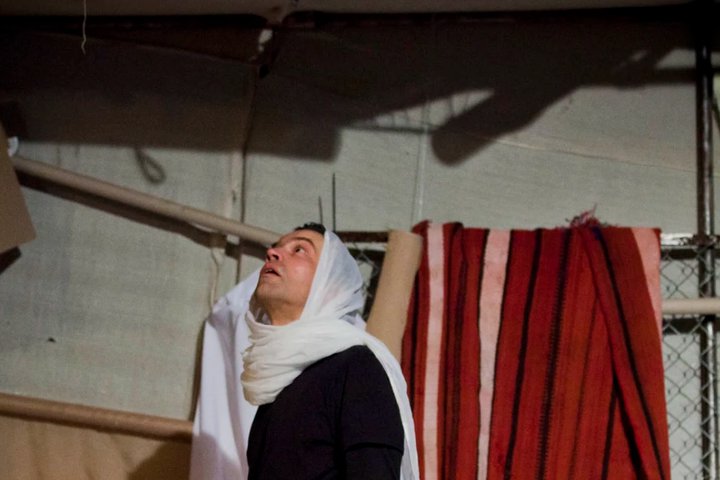 Monday 14 May, 8pm
Portraits of Palestine: A case study from the British Colonial Archive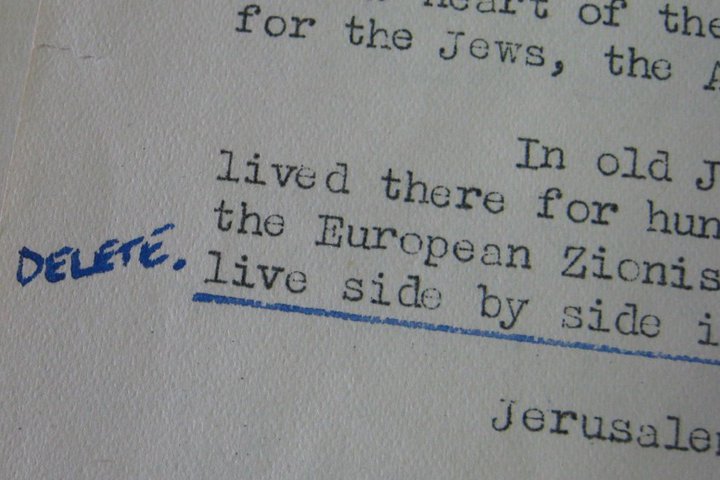 Tuesday 15 May, 6.30pm
The Shroud Maker
(followed by a free presentation by Amnesty International from 8pm - 9.30pm)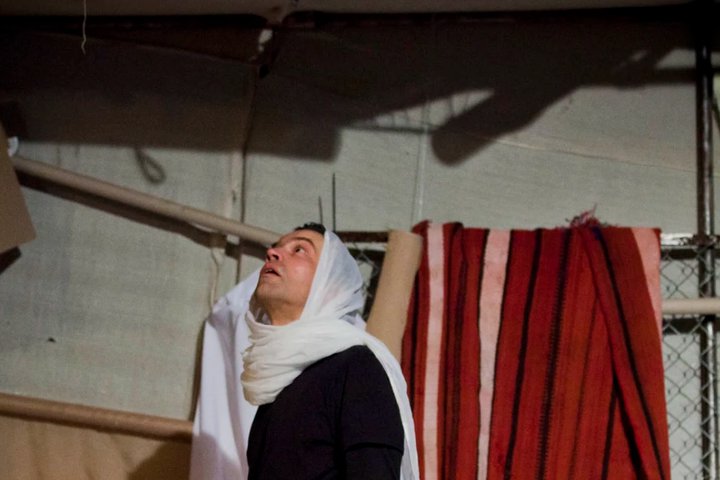 Wednesday 16 May, 7.30pm
The Shroud Maker
(preceded by a free presentation by Amos Trust starting at 6.30pm)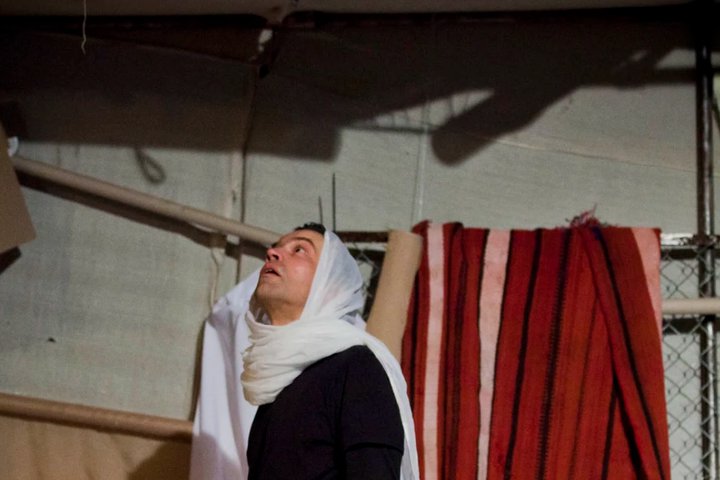 Thursday 17 May, 6.30pm
Thursday 17 May, 8pm
Friday 18 May, 7.30pm
Friday 18 May, 9pm
Saturday 19 May, 6.30pm
Saturday 19 May, 8pm
Project 51
(followed by a Q&A at 9.15pm)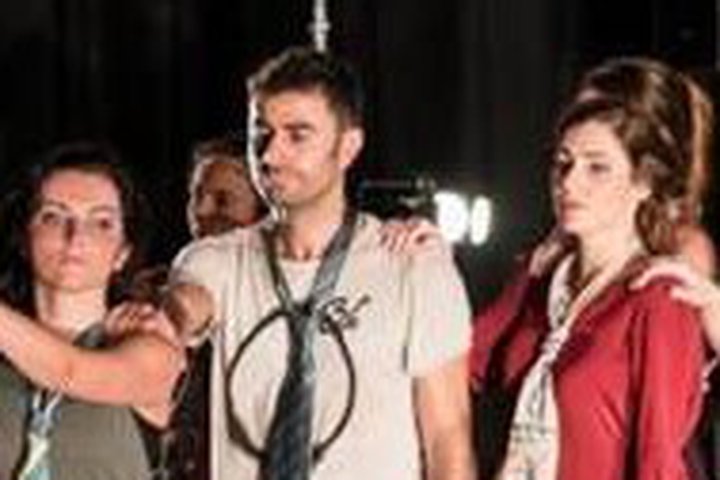 Sunday 20 May, 5pm + 6.30pm
The Shroud Maker,
Kings and extras: digging for a Palestinian image
(followed by a Q&A)