Vyte Garriga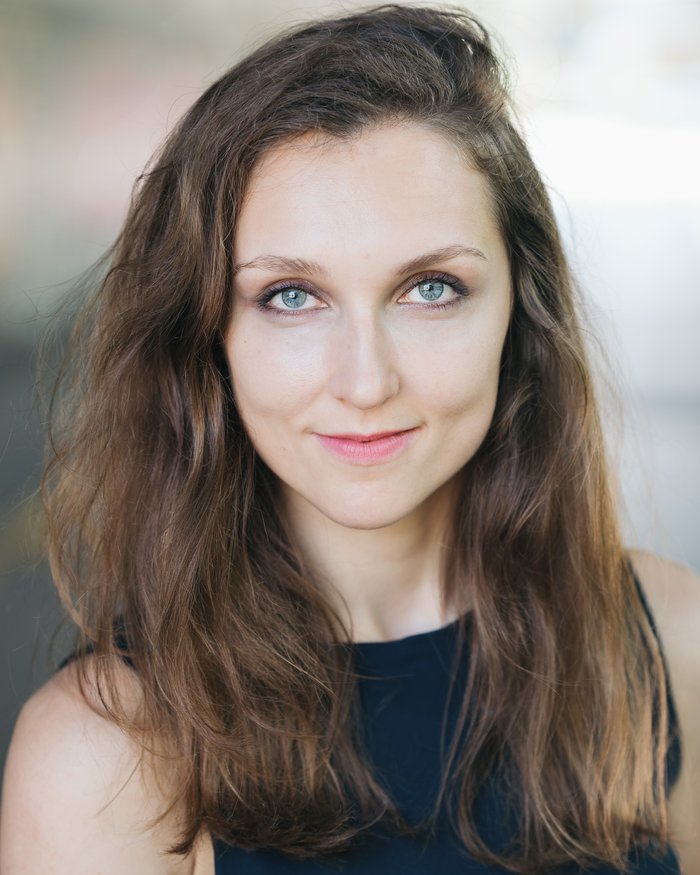 Accents & Dialects: (* = native)
East European, Latvian, Lithuanian*
Languages: (* = Native/Fluent)
English*, German, Lithuanian*, Russian, Spanish
Performance: BADC Standard, Meisner Technique, Physical Theatre
Sports: (* = highly skilled)
Cycling*, Running, Swimming, Yoga
Other Skills: Artist (Fine Art), Artist (Oils/Oil Pastels), Barista (experienced), Bartending, Computer Literate, Cooking/Baking, Devising, Filmmaking, Knitting, Latte Art (professional), Painting, Pottery, Translating
Projects at RADA:
Helena, A Midsummer Night's Dream, dir. Daniela Hardie and Jüri Nael
Salvador Dalí, Dancing with the I, dir. Simona Gonella
Hecuba, The Trojan Women, dir. The Company and Ian Morgan
Vindice, Ambitioso, Antonio, The Revenger's Tragedy, dir. Peta Lily
Kattrin, The Peasant's Wife, Mother Courage and her Children, dir. Guillaume Pigé and Ian Morgan
Beatie Bryant, Pearl Bryant, Roots, dir. Robert Fried
Theatre:
Younger Sister, Dragon Princess, Goat, Donkey, Grimm Tales, dir. Laura Baggaley;
Alice, Vinegar Tom, dir. Christopher Holt;
Agent of Chaos, The Mysteries Of Love: A Surrealist Drama, dir. Helen Spackman;
The Little Robber Girl, The Snow Queen, dir. Monika Biciunaite.
Film:
Tanya Komorova, A&E, dir. Raquel Haber;
Marry, FRED, dir. Agija Liepniece;
Migle, Rozetes (Sockets), dir. Romas Zabarauskas;
Professor's Daughter, Dievu Miskas (Forest of the Gods), dir. Algimantas Puipa.
Site Specific:
Penthouse Guest, Electric Hotel, dir. David Rosenberg and Frauke Requardt (Fuel);
Dancer in the Rock Concert, You Me Bum Bum Train, dir. Kate Bond and Morgan Lloyd.
Traveling, cooking, road cycling, writing, visual poetry.