Vicky Bakis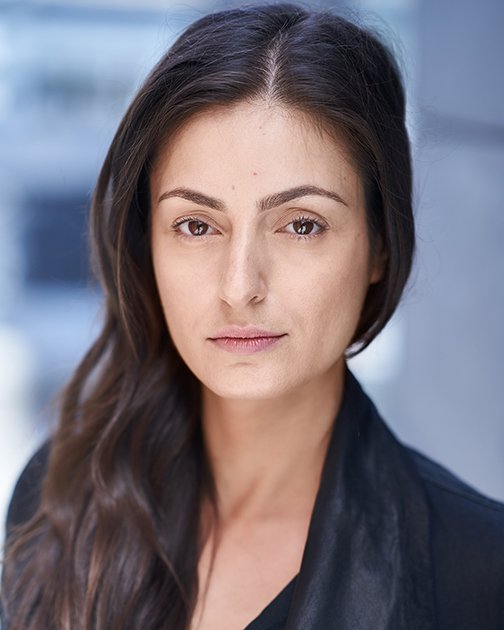 Accents: RP, American (general), New York, Boston, Californian, English (standard), Mediterranean
Singing: alto
Dance: hip-hop, belly dance, Pontian dance, Greek folk
Music: piano (basic)
Performance: physical theatre, improvisation, devising, clowning, drag, spoken word, voice-over, green screen, stand-in
Other: film production, horse riding
Driving licence: UK and US
Projects at RADA:
Oberon, A Midsummer Night's Dream, dir. Daniela Hardie and Jüri Nael
Salomé, Dancing with the I, dir. Simona Gonella
Andromache, The Trojan Women, dir. The Company and Ian Morgan
Duchess, The Revenger's Tragedy, dir. Peta Lily
Yvette / Kattrin, Mother Courage and her Children, dir. Guillaume Pigé and Ian Morgan
Jo, A Taste of Honey, dir. Lucy Pitman-Wallace
Theatre:
2011, Sue Bayliss, All My Sons, dir. Timothy McNeil (Stella Adler Studio)
2011, Rebecca, Rabbit Hole, dir. Timothy McNeil (Stella Adler Studio)
2010, Anna, Closer, dir. Timothy McNeil (Stella Adler Studio)
Film:
2017, Danielle Bates, Accidental Muse, dir. Roana Wullinger
2014, The Guest, The Red Sweater, dir. Konstantinos Mousoulis (Homeric Pictures)
2010, Aphrodite Girl, Percy Jackson & The Olympians: The Lightning Thief, dir. Chris Columbus (Fox 2000 Pictures)
2010, Vicky, The Kids Are All Right, Focus Features, dir. Lisa Cholodenko (Fox 2000 Pictures)
2009, Jessica, Bride Wars, dir. Gary Winick (Fox 2000 Pictures)
2009, Surrogate, The Surrogates, dir. Jonathan Mostow (Touchstone Pictures)
Television:
2012, French Spy, Chuck, dir. Buzz Feitshans IV (Warner Bros. Television)
2008, Vanessa, Gossip Girl, dir. Janice Cooke (College Hill Pictures Inc.)
2008, Paleo Indian, Journey to 10,000 BC, dir. David Padrusch (Four In Hand Entertainment Group)
Training:
Acting Shakespeare 2017 RADA;
Stella Adler Studio of Acting;
Bentley University - BS Business Management.
Film making, languages, Shakespeare, yoga, surfing, canoeing, tennis, snowboarding, cooking/baking, travelling, animal and human rights, philosophy, reading, photography.