Stacy Abalogun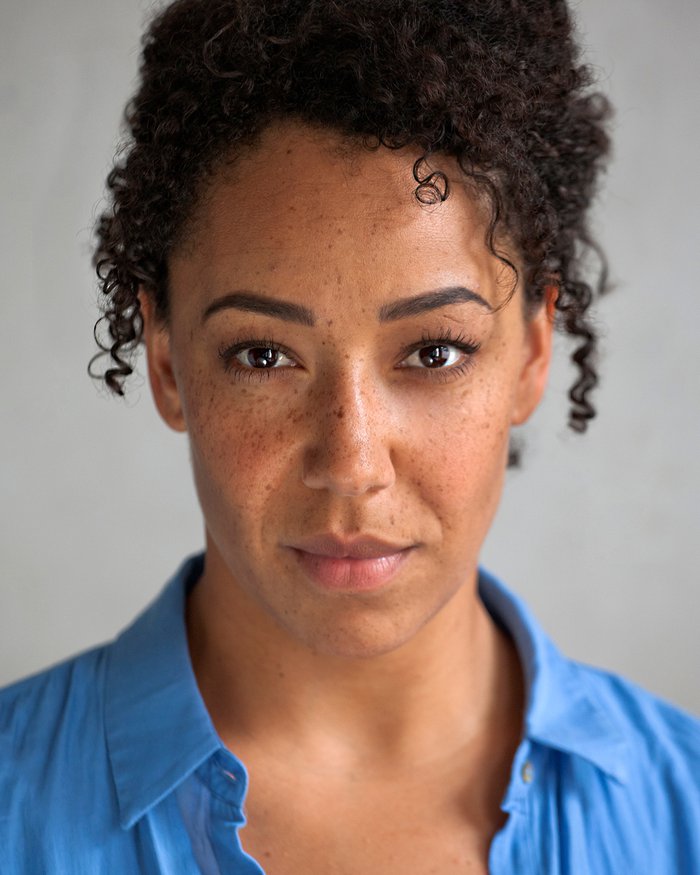 Productions whilst at RADA
Claudia


Just Desserts (short film) directed by Edward Hicks

Mother / 2 / Doctor


Love and Money directed by Ria Parry

Georgia


Gig directed by Richard Wilson OBE

Mrs Dickson


Intimate Apparel directed by Chipo Chung

Saint Monica


The Last Days of Judas Iscariot directed by Matthew Xia
Leonato


Much Ado About Nothing (Shakespeare for Young Audiences) directed by Marieke Audsley

Miss Saintly / Giles


Limberham (Course Project) directed by Edward Kemp

Nurse


Romeo and Juliet (Course Project) directed by Michael Attenborough

Chorus Leader


Medea (Course Project) directed by Phil Sheppard
Stage Combat: BASSC distinction, Best Unarmed Scene (RADA Prize Fights 2018)
Accents: West African (Nigeria), American Deep South (Mississippi), Cockney
Singing: alto
Dance: period, jazz, flamenco, ballet, contemporary, commercial (all to professional standard)
Languages: French (basic)
Music: trumpet (basic)
Other: professional dancer and choreographer
Driving licence: UK
Theatre:
Ishtar, Ivory Tower, dir. Jamal Gordon (Ivory Tower, Sankof Festival)
TV:
Vanessa, Belle de jour, dir. Yann Demange (ITV2)
Louise, Burn it, dir. Ed Fraiman (BBC 3)
Self, Coleen's Real Women, dir. Anthony Gordon (ITV)
Commercials:
Ebay at Christmas, dir. Mike Sharp
Unicef and Andrex, dir. Nick Bye
Sure deodorant, dir. Todd Kellstein
CBBC player kids apps, dir. Belinda Norcliffe
Star Wars, Duracell and Disney
United Utilities dir. Julian Kronfli (ITV)
Trouble Double ident (Trouble TV)
Choreography:
Flatlands music video, dir. William Adamson, Rock Mother films, dir. Nicola Mills
Dance for Screen film, Signed for, Flatfeet Dance productions, dir. self
Cause and Effect, Flatfeet Dance productions, dir. Patrick Duval
Ape Odyssey, dirs. Nick Dorset and Kevin Dolan
Crunch, performance at The Place
Dance:
Mother, Movement Angol Dance Company (Royal Festival Hall)
Girls Gone Wild, Ludicris (Cafe de Paris)
Girl Put Your Records On, Brit Awards, dir. Corrine Bailey Rae
Verve Dance Company, Bitter Ripples, choreographer Hofesh Shechter (Royal Opera House and Sadler's Wells)
aerialist performer, opening and closing ceremony of the Liverpool Capital of Culture
Opera:
Les Dialogues des Carmelites, dir. Robert Carsen, Royal Opera House
The Adventures of Pinocchio, dir. Martin Duncan (Opera North)
Seven Deadly Sins, dir. Roy Campbell-Moore (Welsh National Opera & National Dance Company of Wales)
Training
Foundation degree, Royal Central School of Speech and Drama
BA in Dance, Northern School of Contemporary Dance
MA in Choreography, Trinity LABAN.