Sam Jones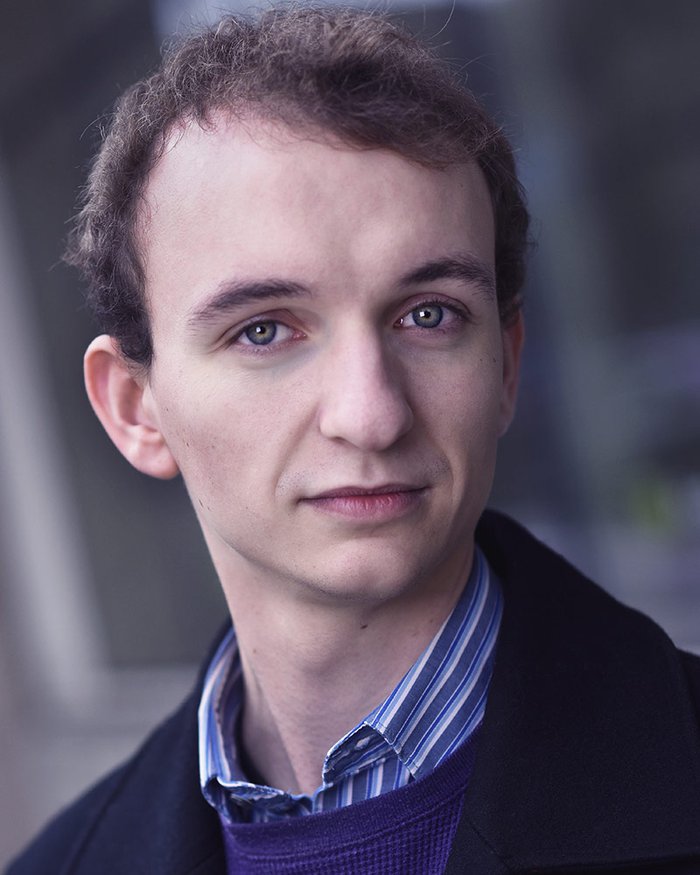 Accents: Irish, French, German, Russian, Neutral American, Southern American, New York
Singing: tenor
Dance: ballroom
Music: violin, piano
Sports: skiing, fencing
Other: juggling, improvisation, stage combat
Projects at RADA:
Peter Quince, A Midsummer Night's Dream, dir. Daniela Hardie and Jüri Nael
Jane Hudson, Dancing with the I, dir. Simona Gonella
Talthybius, The Trojan Women, dir. The Company and Ian Morgan
Gratiana, The Revenger's Tragedy, dir. Peta Lily
Chaplain, Mother Courage and her Children, dir. Guillaume Pigé and Ian Morgan
Jimmy Beales, Roots, dir. Robert Fried
Theatre includes:
Stage Manager, Our Town, dir. Lorraine Bahr;
Rivers/Richmond, Richard III, dir. Scott Palmer;
Friar Laurence, Romeo and Juliet, dir. Jim Iorio;
Nasty Interesting Man, Eurydice, dir. Karin Magaldi;
Oscar Madison, The Odd Couple, dir. Sarah McKenney;
Betty/Edward, Cloud 9, dir. Valory J. Lawrence;
Lysander, A Midsummer Night's Dream, dir. Paul Roder;
Reverend Chasuble, The Importance of Being Earnest, dir. Karin Magaldi;
Detective/Ensemble, Parfumerie, dir. Scott Palmer.
Directed Neil Simon's Rumors for Portland State University Stage.
Education:
Bachelor of Science in Arts and Letters (Summa Cum Laude), Portland State University.
Comedy, horror, writing, film, television