Rosie Race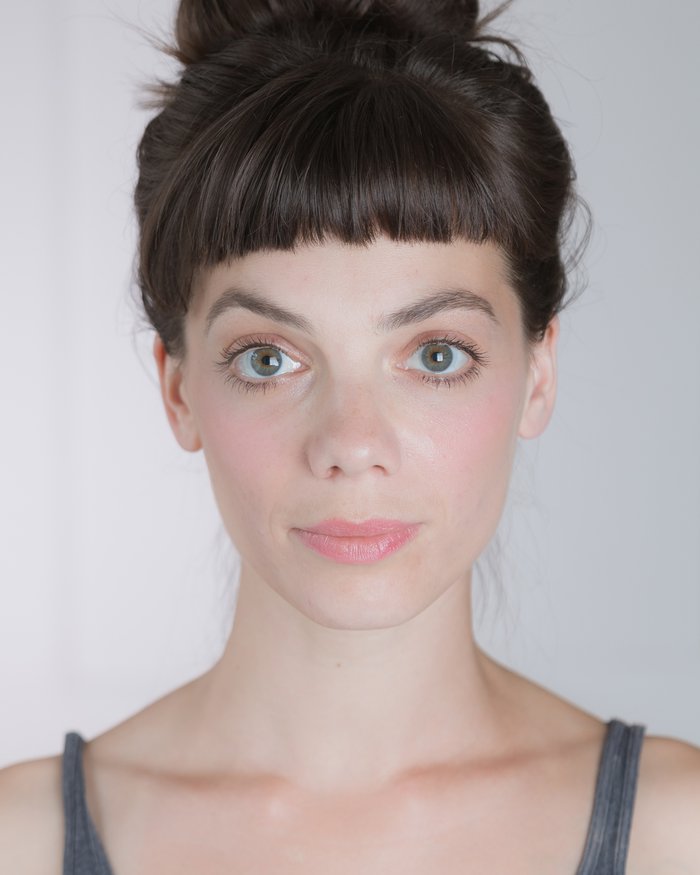 Accents: Northern (general), Hull, Manchester, Liverpool, London (general), Essex, RP
Singing: mezzo soprano
Dance: contemporary dance, ballet (intermediate), tap and modern
Music: piano (basic)
Other: choreography, improvisation, ensemble theatre, clown, juggling silks, puppetry, site-specific, immersive, comedy, devising, directing, writing, drag, physical theatre
Projects at RADA:
Bottom, A Midsummer Night's Dream, dir. Daniela Hardie and Jüri Nael
Martha, Dancing with the I, dir. Simona Gonella
Ensemble, The Trojan Women, dir. The Company and Ian Morgan
Lady Antonio, The Revenger's Tragedy, dir. Peta Lily
Mother Courage, Mother Courage and her Children, dir. Guillaume Pigé and Ian Morgan
Jo, A Taste of Honey, dir. Lucy Pitman-Wallace
Theatre:
2017, Grannie / Puppeteer, The Day I Learnt to Swim (Broken Spectacles, UK tour);
2017, Pam, At Sea (Broken Spectacles, UK tour);
2017, Mrs Farley, Playhouse Creatures;
2016, Spinderella, Enchanted Christmas (The Bakehouse Factory, UK tour);
2016, Beatrice, Dante, RnD, dirs. Peter Oswald / Mia Theil (Dartington Estate);
2016, Ensemble, Hands / Walk / Eyes, dir. Myriam Lefkowtiz (Barbican Plymouth);
2015, The Artist, Antartica, dir. Aleksandra Mir (Dartington Estate);
2015, Lulu, The Birthday Party, dir Patrick Cooper (Dartington Estate).
Other:
venue producer and programmer, management/community and applied arts facilitator, director, writer, model.
Training:
Improvisation: Dan Shearer and Josephine Larson;
Experiential Anatomy and Body Mind Centering (Rosalyn Maynard);
BA in Choreography, Dartington College of Arts, Emilyn Claid.