Leopold Benedict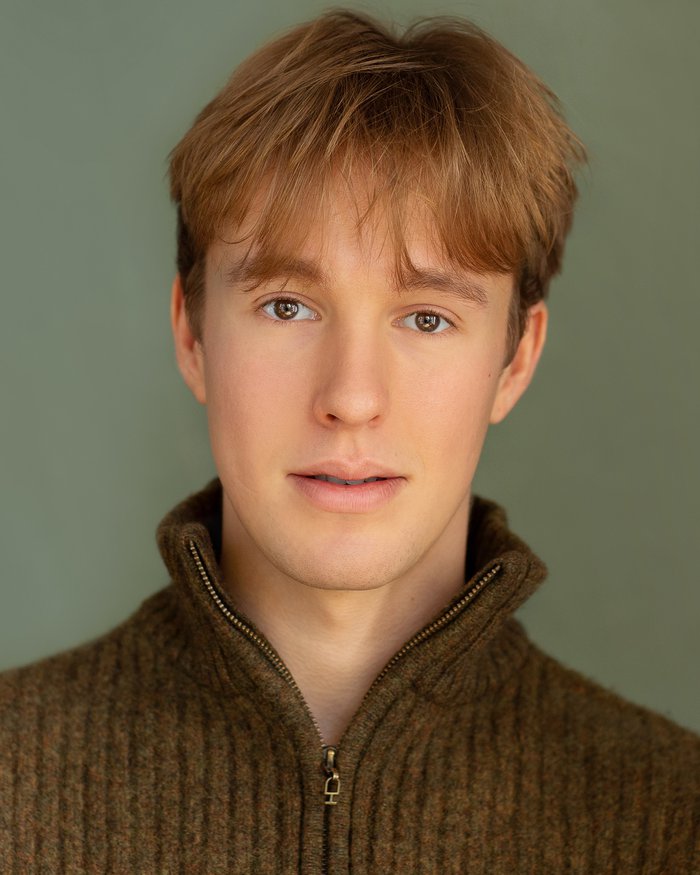 Accents: London*, Heightened RP*, MLE, Standard American, Southern States, West Coast American, New York, European-Accented English, Yorkshire, Welsh-South
Languages: French (bilingual)*, Spanish (advanced)*, Latin (proficient), German (basic), Italian (basic)
Singing Voice: Bass-Baritone/Baritone* (ABRSM 8+, choral, classical, chanson, lieder, opera, jazz, folk), sight-reading*
Physical Theatre/Dance: Contemporary contact*, tanzteater, balletic movement, cha-cha, physical theatre*, corporeal mime, Grotowski*, animal studies*, clown, Commedia dell'Arte*, mask*, circus
Music: Violin (ABRSM 7), piano (ABRSM 6), acoustic guitar (basic), cajón (basic), music theory (ABRSM 5)
Sports: Football*, running*, cycling, tennis, rugby, hockey, karate (blue belt)
Other skills: Gardening, voice-over, ADR, improvised theatre, verbatim theatre, poetry, playwright, composer, cookery, anti-racism trained, consent workshopper
* Highly skilled
Projects at RADA
Ensemble, Margot Monroe's Nibelungenlied, dir. David Glass
Manifesto project: Various, It's a Pug's Life, dev. by Bare Theatre
Oberon, A Midsummer Night's Dream, dir. Guillaume Pigé
Verbatim, To Say Goodbye, dir. Kristine Landon Smith and Neela Dolezal
Ensemble, The Suppliants, dirs. Aliki Stenou, Lane Paul Stewart, Kristin Winters
The Clown of Shame, 'Tis Pity She's a Horse, dir. Peta Lily
Peachum, The Threepenny Opera, dir. Simona Gonella and Ian Morgan
Judge Brack, Hedda Gabler, dir. Robert Fried
Performer, Hamlet Machine, dir. Gareth Watkins and Rose Klekotko, Russell Square
Diana, Princess of Males, Drag Race Cabaret, dir. Jüri Nael


Theatre
Don Pedro, Much Ado About Nothing, dir. Richard Beecham, Cambridge Arts Theatre
Jim O'Connor, The Glass Menagerie, dir. Megan Harding, ADC Theatre
Various (Improvised), The Improvised Zero Hour Musical, ADC Theatre
Hugo-Fraser Tyrwhitt, Posh, dir. Anna Jennings, Corpus Playrooms
Bugsy Malone, Bugsy Malone, dir. Josh Cleery, Fitzpatrick Hall
Alfieri, A View From the Bridge, dir. Miles O'Gorman, Pembroke New Cellars
Lord Darlington, Lady Windermere's Fan, dir. Katie Woods, Howard Theatre
Bernard, Présentation du masque, dir. Christophe Patty, Cartoucherie de Vincennes, CNSAD, Paris
Ensemble, Sylphes, dirs. Caroline Marcadé and Dominique Dupuy, Théâtre National de la Danse (Chaillot), CNSAD, Paris
Himself, Cabaret: Soirée Aznamour, dirs. by Charles Aznavour, Serge Hureau, and Olivier Hussenot, Hall de la Chanson; Centre national du patrimoine de la chanson, CNSAD, Paris
Demetrius; Chet; Arnolph; Drunkard; The Judge; The Producer; and the Dancing Girl, Showcase: Under the Influence (Trois Mouvements Poétiques of John Cassavetes & William Shakespeare), dir. Sandy Ouvrier, Théâtre de L'Échangeur, CNSAD, Paris


As Director/Playwright
Dirty Hands: A Brexistential Crisis, Pembroke New Cellars, Cambridge, 2016. Own translation as a contemporary political farce. Directed and developed through improvisation.
Conversations with Myself, Salle Bouquet, CNSAD, Paris, 2018; Corpus Playroom, Cambridge, 2019; and C-Venues Main-space, Edinburgh Fringe Festival 2019. Actor, writer, and director of original ensemble performance in mask.


Feature, Short, Web-series, Animation
Peter Moors, Before The Rains, dir. Santosh Sivan, Merchant Ivory Productions/Adirondack Pictures/Excalibur Pictures/Echo Lake Entertainment
Nick Carraway, Hello-Au-Revoir, dir. Jason Croot, United States Minor Outlying Islands
Young Azur, Azur & Asmar: The Prince's Quest, dir. Michel Ocelot, Diaphana/Lucky Red
Patch Bunny, A Fox's Tale, dirs. György Gát and János Uzsák, DYN Entertainment
Douglas, Wenlock & Jones, dir. Cassia Price, Calypso Pictures with Cambridge Film Association [winner of the Royal Television Society East Student Award for Comedy & Entertainment 2018]
Le docteur, Et si tu mourrais demain…, dir. Leopold Benedict, Pierre Hémon avec CNSAD, Paris


Previous training
Acting in French, 2nd year of 3-year BA at the Conservatoire National Supérieur d'Art Dramatique, Paris
Modern & Medieval Languages BA, St. John's College, Cambridge; special distinction for spoken French