Leopold Benedict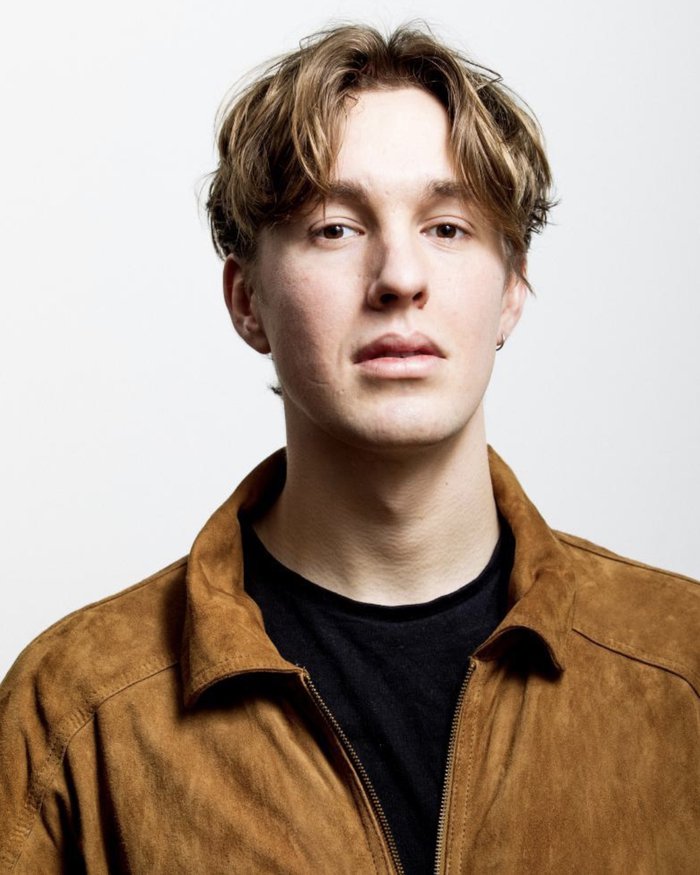 Accents: Southern States, West Coast American, New York (Various), General American, London (Various), MLE, Period English, European-Accented English, Mancunian, Yorkshire, Liverpudlian, Belfast, Cork, Northumberland
Languages (other than English): French (Fluent), Spanish (Advanced), Latin (Proficient), German (Basic), Italian (Basic), European languages*
Singing Voice: Bass-Baritone
Dance: Contemporary Contact, Tanzteater, Physical Theatre, Balletic Movement, Cha-Cha, Salsa, Tango
Music: Singing* (Advanced Choral; Classical; Chanson; Lieder; Opera; Jazz; Folk); Voice (ABRSM 8+); Violin (ABRSM 7); Piano (ABRSM 5); Acoustic Guitar (Basic); Cajón (Basic); Recorder (Basic); Grade 5 Music Theory
Sports: Football, Rugby, Tennis, Long-Distance Running, Cycling, Hockey, Karate (blue belt)
Other skills: Poetry-Writing; Playwright
Theatre:
Diana, Princess of Males, MA: Theatre Lab Drag Race, JuJu's Brick Lane
Don Pedro, Much Ado About Nothing, dir. Richard Beecham, Cambridge Arts Theatre
General Lanrezac, various, Oh, What a Lovely War!, dir. Zoë Black, ADC Theatre
Jim O'Connor, The Glass Menagerie, dir. Megan Harding, ADC Theatre
Bernard, Presentation du masque, dir. Christophe Patty, Cartoucherie de Vincennes
Ensemble. Sylphes, dir. Caroline Marcadé and Dominique Dupuy, Théâtre National de la Danse (Chaillot)
Himself, Cabaret: Soirée Aznamour, dir. by Charles Aznavour, Serge Hureau, & Olivier Hussenot, Hall de la Chanson; Centre national du patrimoine de la chanson
Demetrius; Chet; Arnolph; Drunkard; The Judge; The Producer; and the Dancing Girl, Under the Influence (Three Poetic Movements of John Cassavetes & William Shakespeare), dir. Sandy Ouvrier, Théâtre L'Echangeur
Various (Improvised), The Improvised Zero Hour Musical, ADC Theatre
Hugo-Fraser Tyrwhitt, Posh, dir. Anna Jennings, Corpus Playrooms
Bugsy Malone, Bugsy Malone, dir. Josh Cleery, Fitzpatrick Hall
Lord Darlington, Lady Windermere's Fan, dir. Katie Woods, Howard Theatre
Independent & Ensemble Theatre-making Projects:
Dirty Hands: A Brexistential Crisis, Pembroke New Cellars, Cambridge, 2016. Direction of own translation of the Sartre play; adapted as contemporary political farce, and developed in improvisation.
PAPA, Salle Jouvet, CNSAD, 2017. Musical design on an adaptation of the Chekhov novel focussing on silence and sign-language.
Après la fin (Dennis Kelly in French translation), Salle Girod, CNSAD (Reprisal at Le Lavoir Moderne Parisien), 2018. Played Role of Elvis Presley in musical and physical-theatre focused rendition.
Conversations with Myself, Salle Bouquet, CNSAD, 2018; Corpus Playroom, Cambridge, 2019; & C-Venues Main-space, Edinburgh Fringe Festival 2019. Actor, writer, and director of original ensemble composition played in mask; piece in development.
Feature, Animation, Short film & web series:
Peter Moors, Before The Rains, dir. Santosh Sivan, Merchant Ivory Productions/Adirondack Pictures/Excalibur Pictures/Echo Lake Entertainment
Nick Carraway, Hello-Au-Revoir, dir. Jason Croot, United States Minor Outlying Islands
Young Azur, Azur & Asmar: The Prince's Quest, dir. Michel Ocelot, Diaphana/Lucky Red
Patch Bunny, A Fox's Tale, dir. György Gát and János Uzsák, DYN Entertainment
Douglas, Wenlock & Jones, dir. Cassia Price, Calypso Pictures with Cambridge Film Association [winner of the Royal Television Society East Student Award for Comedy & Entertainment 2018]
Le docteur, Et si tu mourrais demain…, dir. Leopold Benedict, Pierre Hémon avec CNSAD
Voice-over & ADR for Film/Television:
2020; Home, White Lines, Grantchester
2019; The Crown, Horrible Histories: The Movie, Strikeback, Flack, A Discovery of Witches, Wild Bill, Hanna, Cleaning Up, Alex Rider, Brave New World, Breeders, Cobra, Hanna, Letter for the King, Radioactive, Temple, The Dublin Murders, The Mallorca Files, Trigonometry, War of the Worlds, US
2018; Black Mirror, The Vikings, Johnny English 3, The Queen & I, The Bisexual, The Royals, Vanity Fair, Wanderlust, Origin, Mute, Save Me, Endeavour, Gold, The Innocents. 2017; My Cousin Rachel, Goodbye Christopher Robbin, Humans, Dr. Foster, Electric Dreams, Harlots, Strike, The Missing, Tulip Fever, Wanderlust, Bliss, Tulip Fever, Hampstead, Loaded.
2016; Fantastic Beasts and Where to Find Them, Call the Midwife, Victoria, Allied, Mindhorn, Penny Dreadful, Hampstead, Broadchurch, A Streetcat named Bob, The Tunnel, Rellik, The Children Act, The Missing, The Hunter's Prayer.
2015 and before; The Tudors, My Mad Fat Diary, Defiance, The Borgias, The Trapp Family: A Life of Music (Sigi - lead), AD : The Bible Continues, Bastille Day, His Dark Materials: The Golden Compass, Perfume, Goal, Cuffs, The Passing Bells, Robin Hood, Pope Joan, Small Island, Azur & Asmar: The Princes' Quest (Azur – lead), The Business, Mother Theresa, The Jacket, Alfie, Peter Pan.
Opera:
Mustardseed, A Midsummer Night's Dream, dir. Daniel Slater, cond. Steuart Bedford, Garsington Opera; Teatro Petruzelli; Teatro Reggio Emilia
Miles, The Turn of the Screw, dir. Michael McCaffery, cond. Jan Latham-Koenig, Mexico Opera House
3rd Boy, The Magic Flute, dir. Olivia Fuchs, Garsington Opera
Children's Chorus, Parsifal; Tosca; Die Töte Stadt, dir. various, The Royal Opera House, Season 2008-9.
Gingerbread Child, Hänsel und Gretel; Street Urchin, Carmen, dir. various, Glyndebourne Opera House, 2008-10.
Previous training:
Acting in French, 2nd year of 3-year BA at the Conservatoire National Supérieur d'Art Dramatique
Modern & Medieval Languages BA, St. John's College, Cambridge; topped university for spoken French