Jordon Stevens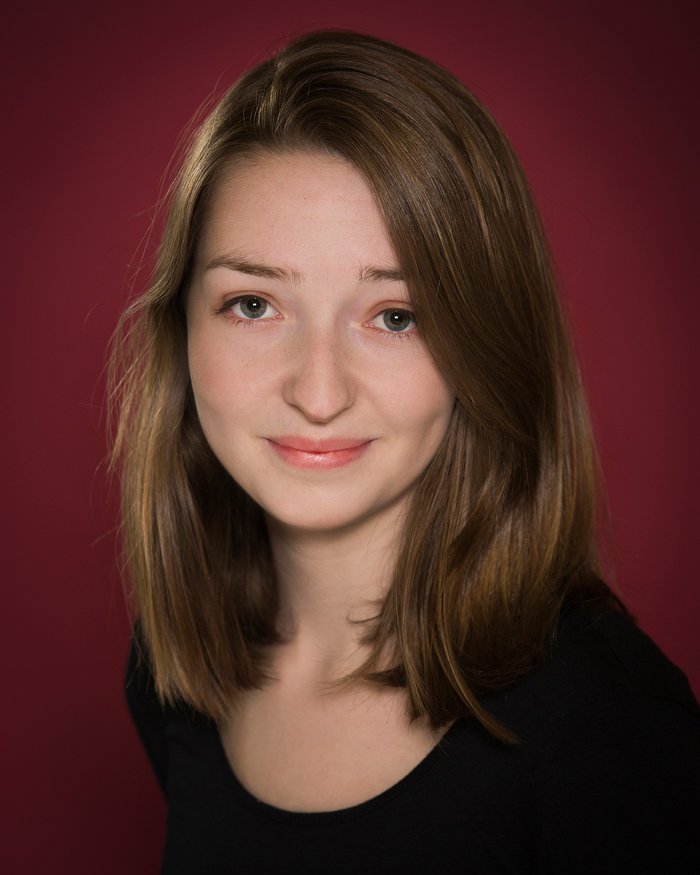 Productions whilst at RADA
Eva


Mr Puntila and His Man Matti directed by Simona Gonella

Grausis


The Broken Heart directed by Iqbal Khan

Jane / Sarah


Speaking in Tongues directed by Lucy Skilbeck

Sweet Young Girl


Strictly Round (radio play) directed by Jeremy Mortimer

Sarah


Hairballs (short film) directed by James Larkin

Miss Rooney / Lucy


States of Mind (radio play) directed by Jeremy Mortimer
Trout Boy / Dong


The Coast of Coromandel (radio play) directed by Jeremy Mortimer

Maria 'Masha'


Dying For It directed by Nona Shepphard

Emilia


Othello directed by Gary Lagden

Lady Fidget


The Country Wife directed by Colin Blumenau

Brutus


Coriolanus directed by John Gillett

Cassandra


Agamemnon directed by Andrew Mulligan
Narrator
Statue of Apollo and Daphne
Luciana
The Comedy of Errors
by William Shakespeare
Stage Combat (BASSC) Distinction;
Good ear for accents: RP, Manchester, Welsh, General American, Southern American;
Singing: Soprano;
Dance: Ballet, Tap, Contemporary, Flamenco, Period;
Full, clean driving licence.
Television:
Caitlin, Casualty, BBC (dir. Gill Robertson).
TV pilot: Lizzie, Saturdays (dir. Matt Holt).
Film:
Feature film, Amelia, Goldfish, The Met Film School.
Short films:
Wendy, The Lost Boy (dir. Adam Hales-Walker);
Victoria, A Sunny Cloudy Day (dir. Marco Pinheiro);
Ballerina, Assessment (dir. Mark Gutteridge);
Salsa Di Amor, Fails (dir. Jesco Puluj);
70's dancer in the Olympic Opening Ceremony;
National Youth Theatre Member.
Dancing, running, literature, animals, Greek mythology, Roman history.