Jamie Bogyo
Indefinite right to work in UK/EU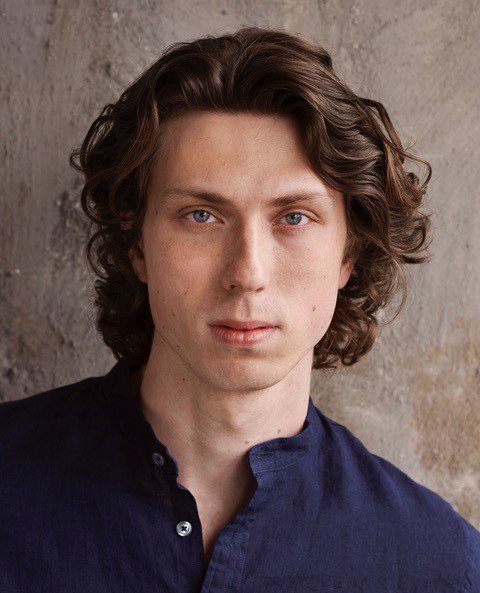 Productions whilst at RADA
John


Just Desserts (short film) directed by Edward Hicks

Oliver


Mirror Mirror (short film) directed by Michael Davies

Rapunzel's Prince / Florinda


Into the Woods directed by James Bonas

Sebastian


Gig directed by Richard Wilson OBE

Neil


Linda directed by Abigail Graham
Judge Littlefield / Caiaphas


The Last Days of Judas Iscariot directed by Matthew Xia

Don Pedro


Much Ado About Nothing (Shakespeare for Young Audiences) directed by Marieke Audsley

Floriville


The Dramatist (Course Project) directed by Annie Tyson

Cassio


Othello (Course Project) directed by John Gillett

Jason


Medea (Course Project) directed by Phil Sheppard
Stage Combat: BASSC distinction
Accents: RP, Estuary, Dublin, Alabama, New York (Brooklyn)
Singing: high baritone/tenor (very skilled)
Dance: period, flamenco, waltz, jazz, theatre
Music: a capella/choir singing (highly skilled); piano (intermediate)
Languages: French (basic)
Other: tennis (varsity captain), swimming (highly skilled)
Theatre:
Karl, And Tell Sad Stories of the Deaths of Queens, dir. Rory Pelsue;
Warren and Dennis, This is Our Youth, dir. Murray Biggs.
New York Theatre:
Wesley, Dust Can't Kill Me (New York Fringe Festival);
Adonis Perfect, The Travels (New York Musical Theatre Festival).
Travelled to over 30 countries as member of the a capella group The Whiffenpoofs.
BA in Theatre Studies (distinction), Yale University with concentration in playwriting. Playwriting and libretto writing with Pulitzer Prize winners Donald Margulies and Marsha Norman.