Hannah Wilder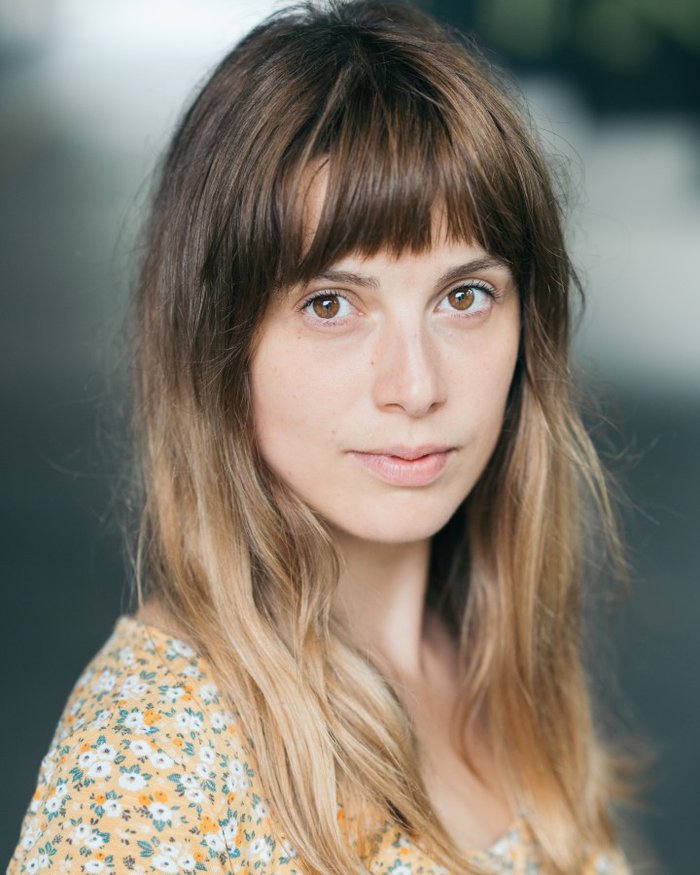 Accents: RP, American (standard, California, North East, Southern), Australian, Bristol, Cockney, East European, French
Singing: alto soprano
Dance: Charleston, burlesque
Music: flute (basic), ukulele
Languages: French (basic)
Sports (* highly skilled):
archery, badminton, baseball, canoe, climbing, yoga*, cycling*, fencing, swimming*
Other: artist (fine art, oils/oil pastels, portrait), barista (experienced), bartender, blogger, cake designer, computer literate, cooking/baking, devising, face painting, graphic artist (experienced), graphic design (experienced), improvisation, knitting, mixologist, painting, performance artist, photographic model, photography, puppetry-rod, wedding celebrant/registrar (professional), writer
Driving licence: provisional UK
Projects at RADA:
Demetrius, A Midsummer Night's Dream, dir. Daniela Hardie and Jüri Nael
Marie, Dancing with the I, dir. Simona Gonella
Andromache, The Trojan Women, dir. The Company and Ian Morgan
Junior / Hippolito, The Revenger's Tragedy, dir. Peta Lily
Mother Courage, Mother Courage and her Children, dir. Guillaume Pigé and Ian Morgan
Jenny Beales, Roots, dir. Robert Fried
Theatre:
2017, Marie-Anick, Clean Slate, dir. Deborah Kearne (Trip and Guts);
2016, Usher (lead), Cut Throat, dir. Laura Jasper (Trip and Guts);
2016, Agatha, Princess Betsy, Widow, Anna Karenina, dir. Ross McGregor (Arrows & Traps);
2011, Ashley (originally Mark), DNA, dir. Charlie Ive (RBS Theatre Company);
2010, The Actress, The Blue Room, dir. Giulia Bianchini (Bristol University Drama Society);
2008, Medea Redux, Bash, dir. Jake Brunger (Bristol University Drama Society).
Film:
2014, Fey Albanese, Report On The Shadow Industry, dir. Henry Vought (Shadow Industry);
2013, Scout, Strings, dir. Robert Savage (Idle Films);
2011, Alice, Red Heart, dirs. Michael Lavers and Eben Bolter (Champagne Terror Productions);
2011, Amelia, Three's A Shroud, dir. Andy Edwards (Paranoid Android Films).
Television:
2012, Sophie, Living the Dream, dir. Alex Winkler (Lime Pictures).
Archery, Badminton, Canoe, Cycling, Fencing, Swimming, Painting, Cooking/Baking, Mixology, Painting, Photographic Model, Writer, Celebrant, Graphic Artist