Grace Saif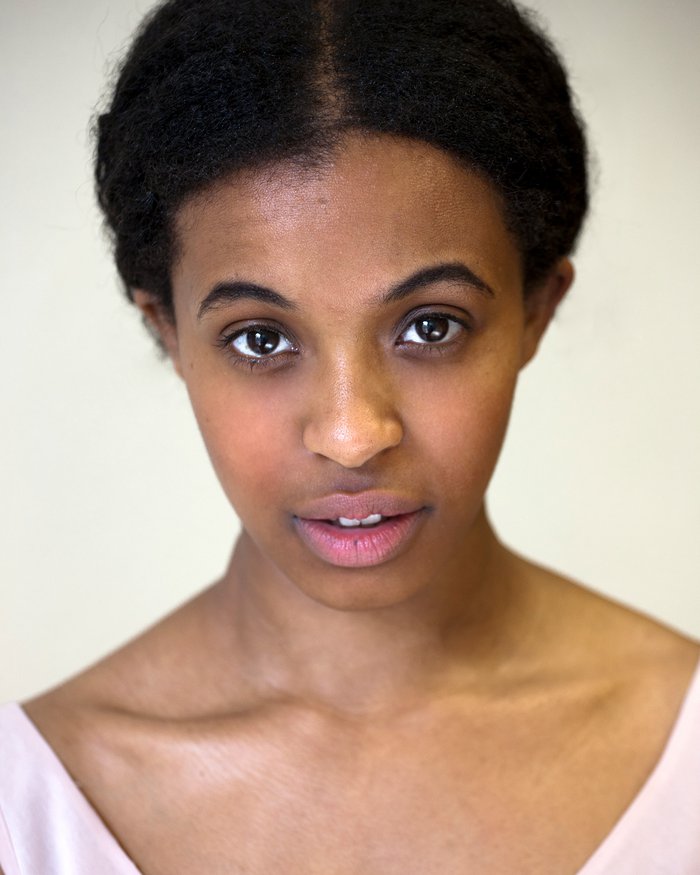 Productions whilst at RADA
Alice


When You Cure Me directed by Tinuke Craig

Valerie McKenna


A Bitter Herb directed by Prasanna Puwanarajah

Angel Allen


Blues for an Alabama Sky directed by Femi Elufowoju, jr

Kattrin / Peasant's Song (Sc10) / Announcer


Mother Courage and Her Children directed by David Blount

Leo


Team (short film) directed by Edward Hicks

Hen


Hen (short film) directed by James Larkin
Young Emma


Girls and Dolls directed by Lucy Skilbeck

Lady Macbeth


Macbeth directed by Nancy Meckler

Harriet


The Man of Mode directed by Annie Tyson

Ophelia


Hamlet directed by John Gillett

Antigone


The Theban Plays directed by Phil Sheppard

Chorus


The Theban Plays directed by Phil Sheppard
Emilia
Othello
by William Shakespeare
Candylady
Hoodoo Love
by Katori Hall
Patsy
Little Murders
by Jules Feiffer
Narrator
The Kid
by Charlie Chaplin
Stage Combat (BASSC) Distinction;
Good ear for accents including: RP, General American, African-American, Spanish, Manchester, West Coast Irish, MLE;
Singing: Mezzo-Soprano;
Dance: Period, Flamenco, Waltz, Latin;
Languages: Spanish (intermediate);
Music: Guitar.
Fragment (North Wall Arts Centre) dir. John Hoggarth and Ria Parry.
Member of National Youth Theatre: Flood, National Youth Theatre 2012;
Devised Theatre:
Spark (collab. Mostar Youth Theatre) Bosnia 2013;
Beautiful Weapon (collab. Mostar Youth Theatre) Bosnia 2011.
Live music/songwriting, singing, devised/physical theatre, languages, world cinema, Latin social dance, gymnastics, travelling.