Erinn Fredin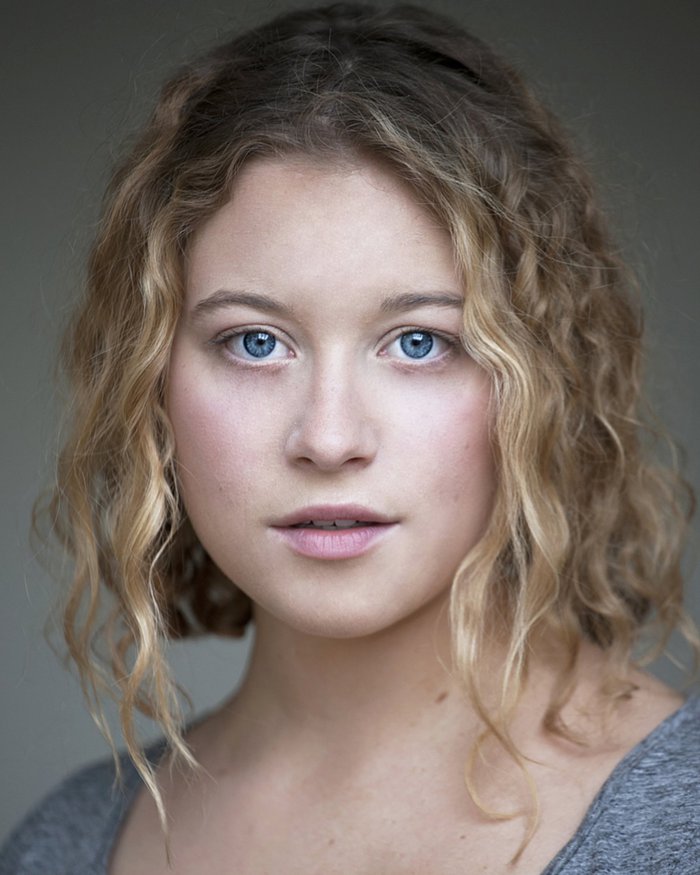 Accents: British (RP, Estuary, Cockney), American (Southern, Minnesotan, New York),
Canadian, Swedish, South African, Australian (NSW), New Zealand.
Singing: Mezzo-soprano F3-A5 (classically trained).
Languages: Swedish (proficient).
Dance and movement: Russian ballet (Balettakademien Stockholm, 13 yrs.), Cecchetti ballet, jazz, tap (basic), musical theatre, hand-to-hand combat, rapier/dagger, aerial arts (basic), acro yoga, Butoh (Montimaru Dance Company, Berlin), Gaga dance (Danscentrum Stockholm), long form improv (Noah Gregoropoulos), mask, clown.
Sports: Cheerleading - flyer / all three splits.
American driving licence.
Projects at RADA
Lysander, A Midsummer Night's Dream, dirs. Jüri Nael and Guillaume Pigé
Dionysus, The Bacchae, Gareth Watkins
Castiza, The Revenger's Tragedy, dir. Peta Lily
Kattrin, Mother Courage and her Children, dir. Simona Gonella and Ian Morgan
Nora, A Doll's House, dir. Robert Fried
Skipping Rope Girl, Ensemble, Nine Minutes, dir. Jorge Crecis
Manifesto project: Ruthie Shepherd (daughter), I'm Fine / We're Fine, a new play written and devised by Viscous
Film / Commercial:
Lead, What Lies In The Woods, dir. Mitch Apley (Back 40 Productions);
Lead, Vandrande i de Vilde, dir. Freja Södersjärna (Kulturama Filmskolan);
Principle, Value City Furniture / "Charthouse" (Nat'l Commercial), Mills James Inc.;
Principle, Spire Inc. / "Warm Moments", Story Co.;
Voiceover, Verisign / "Keep Dreaming Up", Chicago Recording Co.;
Featured, Electrolux Scandinavia / "Bake for Someone", dir. Herman Nygren (Team Tony Stockholm);
Principle, EF Englishtown Global, dir. Thomas Skoglund (ACNE Productions STHLM).
Theatre:
Max, Hir, dir. Björn Lönner (Playhouse Teater Stockholm);
Milo, The Phantom Tollbooth, dir. David Catlin (Chicago Playworks);
Kirstie, Number the Stars, dir. Ernie Nolan (Chicago Playworks);
Long Form Improv, WILD, dir. Josh Lenn (International Theatre Stockholm);
Long Form Improv, The Harold, dir. Katarina Wahlberg (International Theatre Stockholm);
Gregor 3, Metamorphosis, dir. Kelvin Wong (Fullerton Stage);
Kayleen, Gruesome Playground Injuries, dir. Andrew Peters (Fullerton Stage);
Marge, The Polar Bear Play, dir. Matthew Messina (DePaul);
Deputy, Temptation, dir. Dexter Bullard (DePaul).
Directing:
Movement Director, The Book of Sebastián, The Jacobins;
Little Women, Stockholm International Youth Theatre;
A Day in the Life, Lookingglass Theatre Company Young Ensemble;
Founding Artistic Associate/Movement Director, The Jacobins;
Founding Artistic Associate, Theatre Lab STHLM.
The Theatre School at DePaul, BFA Acting, 4 year.