Emily Taylor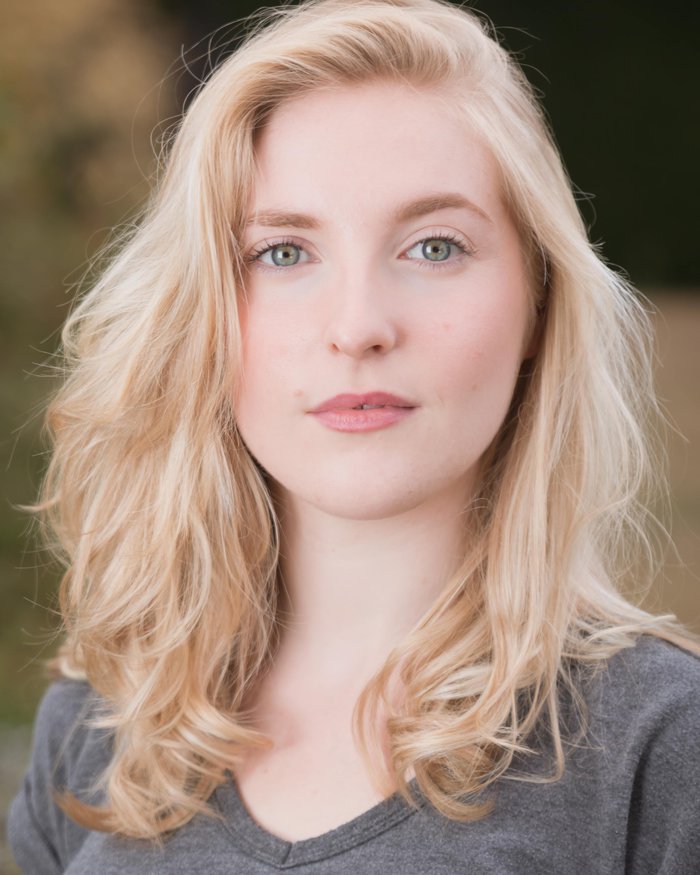 Accents: Manchester, Edinburgh, Mississippi, Black Country
Singing: soprano
Music: piano
Sports: cross-country running, archery
Other: playwriting, autobiographical stand-up
Driving licence: UK
Projects at RADA:
Puck, A Midsummer Night's Dream, dir. Daniela Hardie and Jüri Nael
Salome, Dancing with the I, dir. Simona Gonella
Andromache, The Trojan Women, dir. The Company and Ian Morgan
Hippolito, The Revenger's Tragedy, dir. Peta Lily
Yvette, Mother Courage and her Children, dir. Guillaume Pigé and Ian Morgan
Helen, A Taste of Honey, dir. Lucy Pitman-Wallace
Theatre at Warwick University:
The Duchess, The Duchess of Malfi;
Polly Peachum, The Threepenny Opera;
Mary Brenham, Our Country's Good;
Isabella, Wuthering Heights.
Training:
BA (Hons) Theatre and Performance Studies.
Writing (Playwriting, autobiographical stand-up), reading, motorbiking, music, philosophy, women's rights