Alexandros Fragkos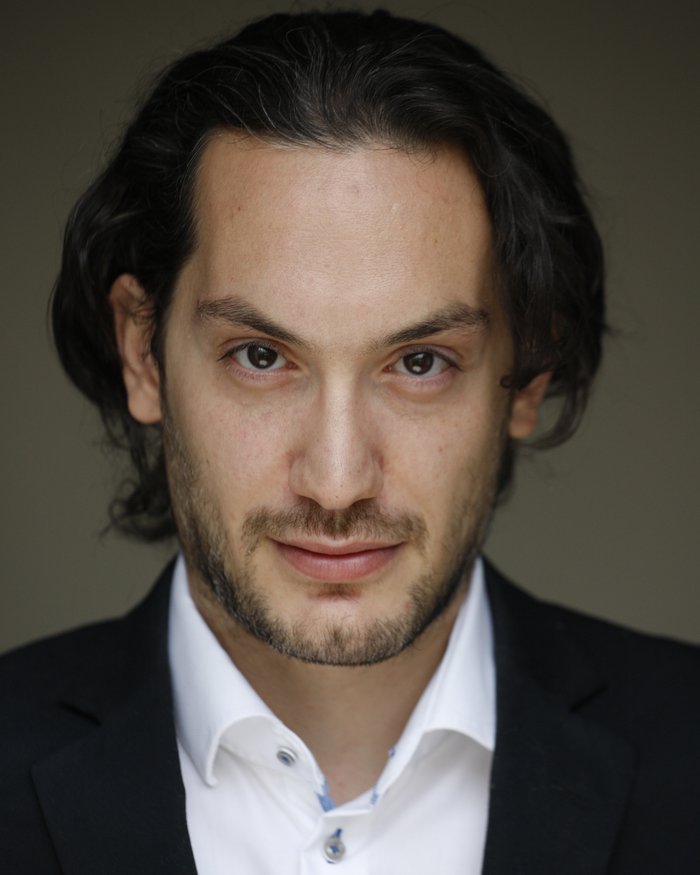 Accents: English (standard), Italian, Spanish, Eastern European, Middle Eastern
Singing: tenor
Dance: modern, Greek folk dancing
Music: guitar (advanced), mandolin (basic), piano (basic)
Languages: English, Greek (native), French
Sports: swimming, triathlon (sprint), cycling, fencing, archery, football, tennis
Other: stage combat (CQC, 16th-18th century fencing, sword and shield, spear and shield), military training, rifling, set design, architecture (MSc), painting, storyboarding, video/sound editing
Driving licence: EU
Projects at RADA:
Demetrius, A Midsummer Night's Dream, dir. Daniela Hardie and Jüri Nael
Nikola Tesla, Dancing with the I, dir. Simona Gonella
Chorus Lead, The Trojan Women, dir. The Company and Ian Morgan
Stage Manager Clown, The Revenger's Tragedy, dir. Peta Lily
Recruiter/Chaplain, Mother Courage and her Children, dir. Guillaume Pigé and Ian Morgan
Jimmy Beales, Roots, dir. Robert Fried
Theatre:
2016, M. Kapper/N. Zavras, The Last Tycoon, dir. L. Redman (Tabard Theatre);
2016, Pavlos, In Bits, devised (Amersham Arms);
2015, Sebastian, And What Do You Say? dir. A. Fragkos (Street Theatre, Eindhoven);
2014-2015, Carl, Cleansed, dir. E. Goussi (Theatre Simeion);
2013-2014, Odysseus/Achilles, Penthesilea, dir. A. Karazisis (National Theatre of Greece/BIOS main/tour);
2013, Chorus, Gkolfo, dir. N. Karathanos (National Theatre of Greece, Epidaurus Ancient Theatre);
2012, Pagonas, Moonstruck, dir. M. Passari (Filippi-Thassos Festival Commission/Onassis' Cultural Centre).
Film:
2013, Steven, The Cell, dir A. Konstantakoudis;
2013, Police Officer, The Enemy Within, dir. Y. Tsemperopoulos;
2012, Paul Donahue, Confessions (short), dir. A. Lymber.
Other:
2016, Lake Komo, Resurrect (video clip) dir. T. Tung;
2011, Yanneis, Judas' Tragedy (video clip), dir. L. Fillippou.
Training:
MSc in Architecture and Engineering, National Technical University of Athens (2010)
BA in Performing Arts: National Theatre of Greece Drama School (2013)
Triathlon (Sprint), Writing, Politics/History, Set Design.