Director of Technical Training
up to £65,000 per annum
Full-time
Permanent
We are seeking to appoint a Director of Technical Training who will provide strategic and visible leadership, delivering world-leading and industry relevant training, and ensuring a collaborative environment between staff and students across technical and acting training.
This is a key role at RADA and an exciting opportunity to shape the future of our training.
Closing date for applications: 2pm on Monday 16 May 2022 
Interview date: Wednesday 1 June 2022
Read more here
Customer Operation Assistants
£14,713 - £18,330 per annum
Part-time
Permanent
We are seeking to appoint Customer Operation Assistants. An opportunity has arisen in our Operations department for 3 Customer Operation Assistants who will be the first point of contact for RADA's diverse visitors including our students, staff & customers, ensuring security of all RADA buildings & contents
The successful candidate will play a vital role in welcoming and assisting guests with their enquiries and are a central point for information across the academy. You will be required to sell tickets for performances, events, workshops and courses across all sites together with merchandise.  
Closing date for applications: 2pm on Monday 16 May 2022 
Interview date: Tuesday 17 May 2022 & Wednesday 18 May 2022
Senior Development Manager
£35,000-£42,000 per annum
Full-time
Permanent
We are seeking a Senior Development Manager – Individuals to join us.  
Reporting to the Head of Development, the Senior Development Manager - Individuals will play a critical role in building relationships with individual supporters, and review and enhance our regular giving schemes to develop attractive pathways towards our major gifts programme.  Supported by a Development Manager, you will have experience of securing donations from individuals and/or members, and delivering excellent stewardship that engages and retains supporters.  Your ability to build relationships and engage supporters, and your demonstrably excellent interpersonal skills will underpin your success in this role.   
Closing Date 09:00hrs Friday 27th May 2022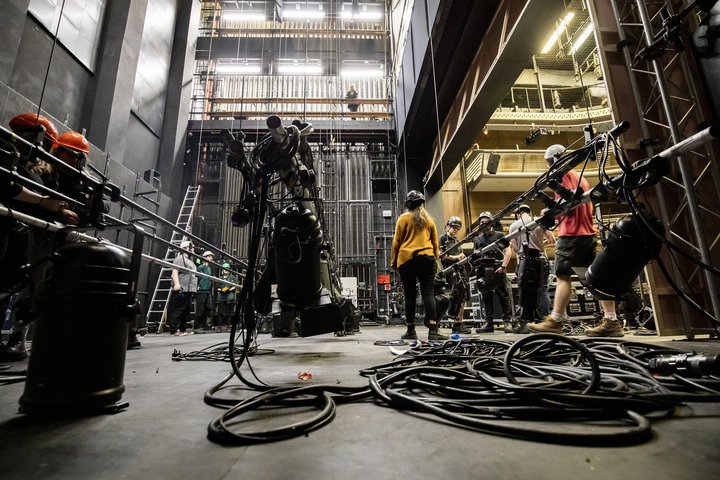 Equality and diversity policy
We are committed to promoting equality and diversity, to pursuing non-discriminatory policies and practice and eliminating unfair discrimination on grounds of age, gender, marital status, sexual orientation, pregnancy or maternity, change of gender, religion or belief, class, nationality, colour, ethnic origin, political belief, disability including special needs or length or type of contract (e.g. part-time or fixed-term). This is underpinned by the provisions of the Equality Act 2010.
We undertake and promote equality and diversity in recruitment and interviews and in employment, ensuring all staff have rights and responsibilities in relation to the promotion of equality. These rights and responsibilities come from the RADA's legal duties in promoting equality.
In fulfilling our commitment to its policy, we will communicate to all staff RADA's Equality and Diversity Policy, informing them of their responsibilities in promoting and maintaining equality.
Ensure all employees are made aware that they have a personal responsibility to create and maintain an environment in which the individual is respected and each employee is accountable for their own behaviour.
We will not tolerate any acts of discrimination or harassment by staff or students, whether they are carried out intentionally or not, and will deal with such acts under its relevant disciplinary procedures.
We are a member of Stage Sight and committed to creating an off stage workforce that is more reflective of our society today.