See RADA graduates in Steve McQueen's Small Axe
Wednesday 18 November 2020, 4:48pm
The first film in Steve McQueen's Small Axe collection was broadcast on BBC One last Sunday to critical acclaim. We are proud to see several RADA graduates involved in the series in front of and behind the camera.
Small Axe comprises five separate films, all exploring stories of resilience, triumph, racism and hard-won victories in London's West Indian community.
Kareen Thomas, who graduated in Technical Theatre Arts from RADA, worked in the art department across all five films.
The first episode Mangrove, which is now available on catch-up on BBC iPlayer, follows the true story of The Mangrove Nine in 1970: a group of activists who were put on trial after protesting against racial discrimination, following a series of unprovoked police raids on a West Indian restaurant and community centre in Notting Hill, the Mangrove. The case cast a spotlight on racially-motivated police aggression and racial inequality in London.
The film features graduates Shaun Parkes as Mangrove owner Frank Crichlow, as well as Rochenda Sandall, Nathaniel Martello-White, Richard Cordery and James Hillier.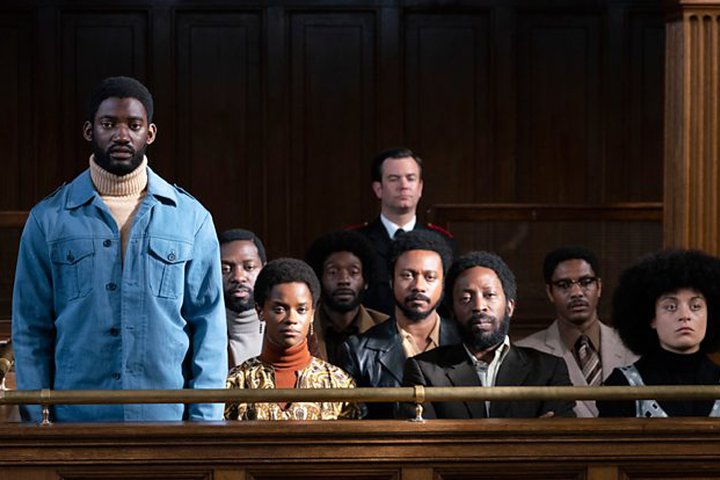 Episode two, Lovers Rock, focuses on a single evening at a 1980s house party, in which interlocking storylines trace a series of developing relationships, set against a background of violence, romance and music. The cast includes 2019 graduate Francis Lovehall in his screen debut, and 2018 graduate Saffron Coomber.
The fourth film, Alex Wheatle, is another episode based on a true story. It follows the turbulent experiences of award-winning writer Alex Wheatle from his childhood to early adulthood - from a mostly white institutional care home with no love or family, to a sense of community and a passion for music in Brixton, to his time in prison during the 1981 Brixton Uprising. Alex is played by Sheyi Cole, who was previously a member of the RADA Youth Company, amongst a cast that also includes graduate Dexter Flanders.
The fifth and final film in the series, Education, explores unofficial racial segregation in 1980s UK education through the story of 12-year-old Kingsley, who is labelled as disruptive and sent to a school for "special needs". The cast includes graduates Sharlene Whyte (as Kingsley's mother), Tamara Lawrance and Ralph Davis.
You can find out more about Small Axe on the BBC website, and watch each episode on BBC One on Sundays, 9pm.