Beyond The Canon is an organisation committed to increasing the visibility and accessibility of ground-breaking yet lesser-known classics, masterpieces and gems by British and international culturally diverse playwrights.
The organisation stages UK and international revivals, monologue showcases, bespoke workshops, play clubs and publications. The aims are to support, empower and inspire culturally diverse artists, and enrich the artistic industry in the UK and across the world.
RADA is the first UK drama school to partner with Beyond The Canon, and hosted its launch event in the Jerwood Vanbrugh Theatre in September 2016.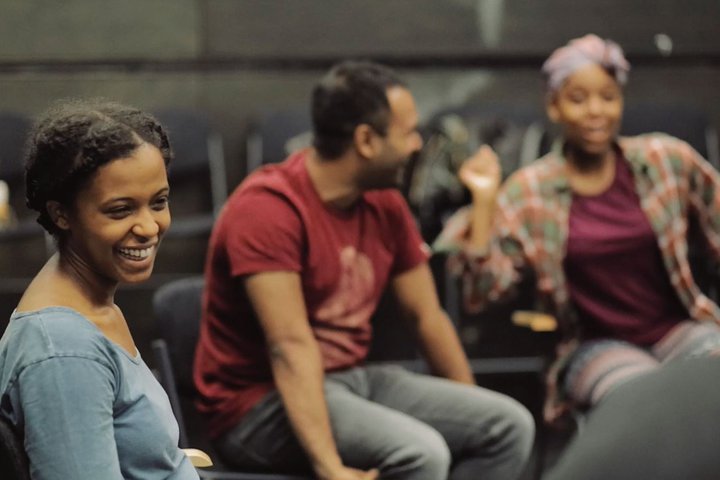 How many plays by Black British writers can you name?
This was the initial provocation from the founder of Beyond The Canon, Simeilia Hodge-Dallaway, when she was troubleshooting and managing the National Theatre: Black Play Archive, where she discovered over 400 plays written by Black British playwrights over the last seventy years. She began to expand this specialised library to include a wider range of culturally diverse international playwrights, creating the Beyond The Canon library of work. Many of these texts fed into Simeilia's 2016 anthology Audition Speeches for Black, South Asian and Middle Eastern Actors: Monologues for Men/Women.
Beyond The Canon was launched at RADA in September 2016 with a monologue showcase that brought together RADA students and graduates, and directors from Artistic Directors of the Future, the UK's first organisation dedicated to creating change at leadership level in mainstream theatres. The performances were introduced by RADA graduate and council member Tanya Moodie, and were followed by a panel discussion and Q&A about diversity in UK theatre.
We continue to invite directors from the project to direct RADA productions, and are committed to greater diversity in the canon of work for training and performance.
Find out more about the project on the Beyond the Canon Ltd. website, Twitter and short film.