Stefan Bednarczyk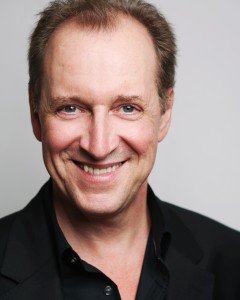 Stefan read music at Oxford University and was a choral scholar at Queen's College. His extensive credits as musical director include the National Theatre, Barbican, Almeida, Hampstead Theatre, Open Air Theatre, St James Theatre and Jermyn Street Theatre, as well as in regional theatres across the UK.
Stefan has composed and directed scores for over 30 productions at the Warehouse Theatre, Croydon; has enjoyed seasons at many London cabaret venues; and has worked overseas in Antibes, Cannes, Monte Carlo, Malaga, Dubai, Adelaide, Barbados, Vienna, and New York.
As an actor, Stefan's roles have included Laughter on the 23rd Floor (Queen's Theatre, opposite Gene Wilder), the West End première of Coward's Semi-Monde (Lyric), The Games of Love and Chance (National Theatre) and The L.A. Plays (Almeida); and films including Florence Foster Jenkins, Friends Pictured Within and Mike Leigh's Oscar-winning Topsy-Turvy.
Stefan is organist and choirmaster at St Patrick's Church, Soho Square and has been a guest musical director at RADA for 20 years.