Chiara D'Anna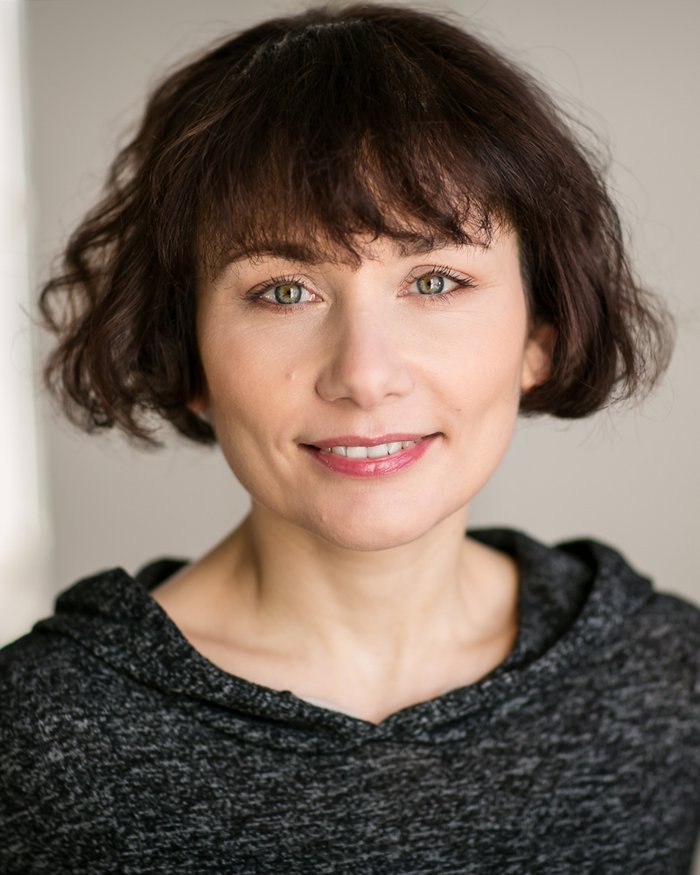 Dr Chiara D'Anna is a director, actor, lecturer and movement specialist. She trained in Italy, Poland and the UK and holds a BSc and MSc in Geology from the University of Turin, an MA in Physical Theatre from Royal Holloway University and a PhD in Performing Arts from the School of Art, Architecture and Design at London Metropolitan University. Her practice-led research on the legacy of Commedia dell'Arte in Post-Dramatic Theatre focusses on the centrality of the actor in devised performance.
After her MA, Chiara joined Alison Hodge's research group 'The Quick & the Dead' working with the ensemble for eight years. The outcome of this research was published by Routledge in a DVD-pamphlet titled 'Core Training For the Relational Actor' (2013) and documented by Peter Hulton for the Exeter Arts Archives. 
As founding member and artistic director of the award-winning physical theatre company Panta Rei Theatre, Chiara's mission is to inspire, challenge and entertain audiences with humour, irony and powerful imagery. Her productions integrate physical theatre, dark surreal comedy, storytelling and political satire. As a screen actress she is best known for her collaboration with writer and director Peter Strickland in Berberian Sound Studio and The Duke of Burgundy.
Chiara teaches Movement on the MA Theatre Lab at RADA and works as an Associate Lecturer at E15 Acting School, Goldsmiths University and the Accademia dell'Arte in Arezzo, Italy.