Women@RADA 100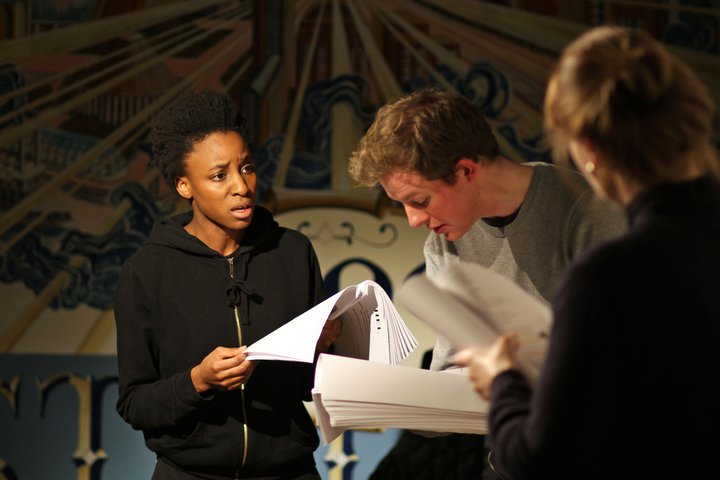 The Women@RADA 100 is a programme of rehearsed playreadings ranging from classics to current work, which provides opportunities for actors, writers and directors to share work and create new collaborations.
Play reading no.66: Beached
Wednesday 27 March 2019, 7pm
written by Timothy Allsop
directed by Natasha Rickman

Set on the English coast over a summer Bank Holiday weekend, we follow a working-class family trying to reconnect despite a number of traumatic events and a house that is falling apart around them. But their reunion is interrupted by a series of whale beachings along the coast, and when one arrives on the beach directly outside their house, an adventure begins which will see all of their fears tested.
Beached explores the ways in which families trap each other and how habits grow.
Beached is written by Timothy Allsop. He also co-wrote Open, which was produced in the Vault Festival 2019 and is published by Nick Hern Books. His other publications include his novel, The Smog (Amper and Sand) and his short stories appear in the Grist Anthology of New Writing. Timothy works as both an actor and writer, having trained at the Guildhall School of Music and Drama and Royal Holloway.
Women@RADA 100 playreadings take place three times a term in the RADA Bar.
All playreadings have at least 50% female cast and creatives. They are free to attend, but please reserve a ticket online to secure your seat. There are a limited number of tickets available on the door.
Women@RADA is a grassroots collective that supports the creativity of women across the theatre industry and explores ways to promote gender parity.