Women@RADA 100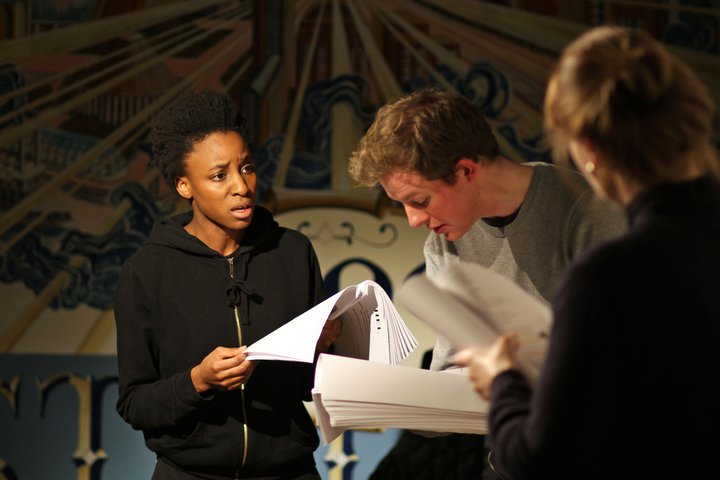 The Women@RADA 100 is a programme of rehearsed playreadings ranging from classics to current work, which provides opportunities for actors, writers and directors to share work and create new collaborations.
Playreading no.69: Behind the Man
Wednesday 30 October 2019, 7pm

written by Claire Rivers
performed by Bee Menabney
A young Alex questions gender and sexuality, before joining the army in search of answers, glory, and a man called Max. When becoming a mother doesn't go the way they planned, Alex begins to question other things as well. Whose life is this? How many labels can one person bear? And how come Lady Macbeth never got called "military wife"?
Behind the Man is an exploration of mental health, gender identity, and human experiences.
Claire Rivers is a writer and director based in London. She trained in Creative Writing (BA) at Roehampton University, where she specialised in fiction, poetry, and writing for screen. She then went on to study at Goldsmiths College, graduating with an MA in Musical Theatre writing in 2012.
Claire's work has been featured at: Jermyn Street Theatre; Landor Theatre; Tristan Bates Theatre; Union Theatre; LOST Theatre (2013 5-Minute Festival Winner, with Tom Lees); The Actor's Centre; Fringe on the Fringe Festival; Stockwell Playhouse; London Theatre Workshop; Guildford Fringe Festival; So and So Arts; The Pheasantry; The Lighthouse (Poole Centre for Arts, with Paines Plough); Duke of York Theatre (2017 Stiles and Drewe Prize Winner).
Bee Menabney is an actor and theatre-maker from London. They graduated from Royal Central School of Speech and Drama with a BA in Acting.
Theatre credits include: Face the Camera and Smile (King's Head Theatre), A Midsummer Night's Dream (The Dot Collective), The Mummy (Belgrade Theatre), Blood Wedding (Courtyard Theatre), Hugo (Arcola Theatre) and SOLD (Quiconque).
The company would like to thank the Old Diorama Arts Centre for their continued help and support.
Further details will be announced soon.
Play reading no.70
Wednesday 4 December, 7pm
Women@RADA 100 playreadings take place three times a term in the RADA Bar.
All playreadings have at least 50% female cast and creatives. They are free to attend, but please reserve a ticket online to secure your seat. There are a limited number of tickets available on the door.
Women@RADA is a grassroots collective that supports the creativity of women across the theatre industry and explores ways to promote gender parity.