Women@RADA 100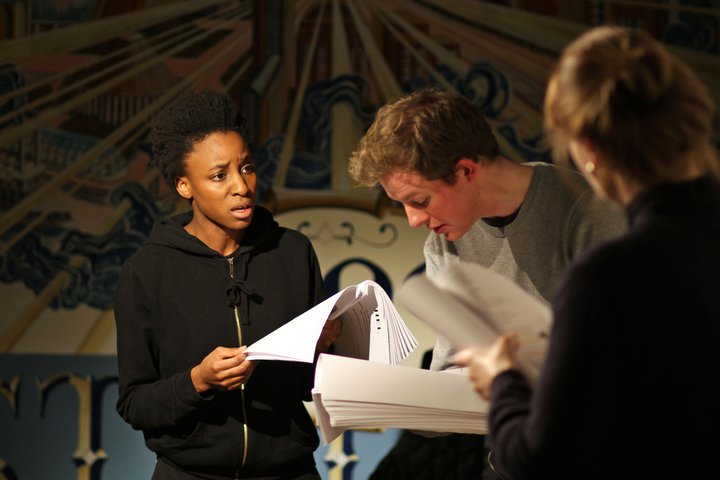 The Women@RADA 100 is a programme of rehearsed playreadings ranging from classics to current work, which provides opportunities for actors, writers and directors to share work and create new collaborations.
Play reading no.67: Dipped
Wednesday 24 April 2019, 7pm
written by Lotte Rice

'You can't smash through the glass ceiling without getting cut'.
J and her best mate Kheron have been joined at the hip since they were five. Their understanding of the world has been shaped by each other and their dreams and realities have become intertwined - until puberty hits, and they find they have outgrown the spaces that protected them.
Pressing up against the glass ceiling of austerity, J finds herself on a mission to save her best friend from the inevitable industry of fear that he is faced with.
Women@RADA 100 playreadings take place three times a term in the RADA Bar.
All playreadings have at least 50% female cast and creatives. They are free to attend, but please reserve a ticket online to secure your seat. There are a limited number of tickets available on the door.
Women@RADA is a grassroots collective that supports the creativity of women across the theatre industry and explores ways to promote gender parity.