This Weird Normal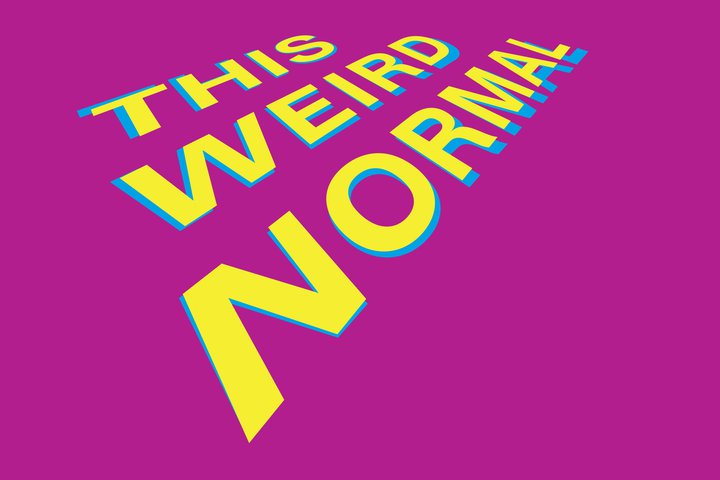 A new five-part fiction podcast about seven young actors who had planned to take a theatre show to the Edinburgh Festival. Then the pandemic struck. Now it's June, and for some of the group it feels as if they are faced with a choice. Do they just sit about waiting for something – anything – to happen? Or do they start making plans?
This Weird Normal is based on an original idea by Asif Khan and was developed with Stella Kammel and Susan Wokoma. It is a RADA Audio Production. It was recorded by RADA sound specialists.
You can also follow us on twitter @RADA_London and on Facebook and Instagram.
Cast in alphabetical
order
Series trailer
Listen to our brand new audio fiction podcast trailer
Episode 1: A Wicked Idea
Drama Cell, a new theatre company, are trying to put on a show. How do they do it? Where do they do it? How do they keep the audience socially distanced? And finally, how do you keep your motivation while balancing everything to survive in lockdown?
Episode 2: Granola and Baileys
What do you do when you run out of milk during a pandemic? Hit the Baileys and get on the banana bread frenzy. Suzie can't hug her mum and Riz might have overstayed his welcome at Pearl's – and amongst all this, Drama Cell are trying to create a piece of theatre but they've got no following, no money and their dreams of going to the Edinburgh Festival are dead.
Episode 3: Death to Zoom
It's theatre-geek love at first site. Holly doesn't want to waste today's excellent make-up, and Morgan is on the roof to get aerial shots from the Whitgift Centre for the promo film. Drama Cell is scoping out possible performance venues but life is getting in the way of making theatre.
Episode 4: A Horsey Thing
The performance is tomorrow and is under threat. Drama Cell's benefactor might be getting too involved and last minute artistic choices are adding tension. Riz is missing rehearsal, Hakeem has fallen out with his mum and the show venue might not be available. But most importantly, will Barry the bin man with a Strictly Come Dancing tattoo make it in to the final performance of Mashed Up London?
Episode 5: Is This Crazy Enough?
It is performance day. Or is it? In the final episode of the series of This Weird Normal Drama Cell have a lot of figure out to get this show on the road.